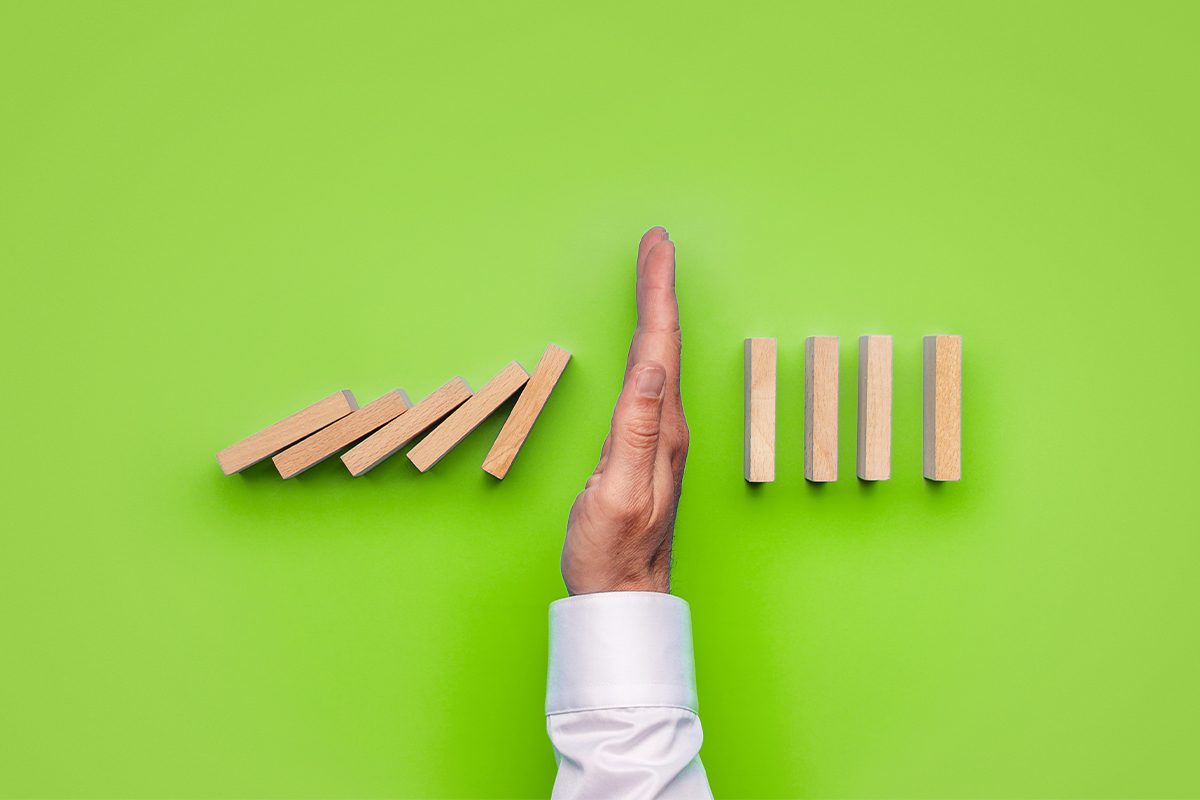 When the word recession gets thrown around, you may worry about your financial security. The economy goes through cycles, and they're often unpredictable. A few simple moves can go a long way toward recession-proofing your property management business (and giving you some peace of mind).
1. Use the latest technology to manage your portfolio
When a recession threatens your business with uncertainty, easy-to-use software provides a stable foundation for you as well as your tenants, owners and investors.
The right technology will help keep your business running in times of disrupted work, furloughs and unemployment. It will help you find the right tenants for your properties. It will also make communication easier, collect rent electronically, help you track maintenance, manage budgets, speed up owner reporting and automate your accounting.
Yardi Breeze lets you do all of that in one place, which makes property management software an important part of any recession-proof plan.
Tenant portals make it easy for your tenants to pay rent and other fees, request maintenance or review their leases (e-signatures mean they're always available online). Likewise, owners can use owner portals to communicate with you and read monthly reports.
2. Update your website & social media
Your website is a major access point for many prospects. In fact, nearly 80% of potential renters will visit a property management company's website. If you don't have one, there's a good chance you won't be taken seriously and get passed up for a competitor.
Not sure how to make a recession-proof site? Let Yardi make a professional website for your business. Even during a recession, you still need to do everything you can to capture people's attention. This is always important, but it's especially important when resources are thin and competition is especially fierce.
Your website needs to stay updated, but you're probably not going to make changes to it every day. For truly up-to-the-minute information, use social media. It's a great place to attract prospects, since 40% of all apartment hunters will look for you on social media.
Not sure where to start? Try Facebook. It's easy to post live tours to your account, and it's likely the first social media site people will visit to learn more about your property management company.
Two great reads on leveraging social media
How Property Managers Can Get Social Media Followers
7 Social Media Do's & Don'ts For Property Managers
3. Emphasize location benefits in your property marketing
Value is always a top priority for renters, and every prospect will weigh the benefits (unit size, amenities and upgrades, included utilities, etc.) versus the costs.
But remember, sometimes there's as much value in the property's location as there is in the apartment or commercial unit itself.
To recession-proof your listing, make sure your online marketing really shines. Talk about:
Nearby stores for the essentials
Access to public transit
On-site or street parking
Restaurants/nightlife
Nature and sports activities in the neighborhood
High-performing schools
Social clubs and faith-based organizations
4. Host live online property tours
If there's ever a time when you can't let people into your properties, don't sweat it! Host live online property tours instead. This can be done with a free streaming service. Check out Periscope, Skype and FaceTime — they're easy to use and most people have access to at least one of them. Plus, you can save all your tours, then text or email the files to prospects. You can also post your recorded tours on your website and/or social media and simply send the links to potential renters.
Ready to get started? Here's what you need to know about live online property tours.
5. Consider long-term leases for multifamily properties
Vacant units are a major drain on income. Short-term leases can be a nice draw for residents who don't want to get locked into long contracts. But there's a dark side to these rentals. If tenants don't stick around, you're forced to find new tenants early and often and spend more time turning units.
If you're in or anticipate a recession, one of the best things you can do is keep your units occupied.
That's where long-term rentals can help. Residential property managers might require six-month or one-year leases. In some markets, you can get away with even longer-term leases of 18 months or more.
However, some residents expect month-to-month rentals. How can you appeal to these renters during a recession? Get creative! Consider offering leases that relax over time. You could require new renters to sign a one-year lease that becomes month-to-month after the first year. This strategy meets cautious or picky renters in the middle.
6. Have a plan to work from home
Even with a recession-proof business plan, a health crisis or natural disaster might force you and your staff to make drastic changes. When the coronavirus pandemic forced millions of people to do just this, many businesses were left scrambling at the last minute to set up their employees for remote work. It's better to be prepared, ensuring the smoothest transition possible.
There are other reasons to let your employees work from home. If someone is feeling sick but feels like they can still do their duties, remote work will prevent their illness from spreading to coworkers.
Breeze Premier lets you control security for all staff members down to the menu level. That means a remote worker will only have access to the information they need to do their job.
If your business can stay efficient and your employees are responsible working from home, you might be able to let them do so on occasion (e.g., once a week). It's a nice perk that can boost morale, as long as it doesn't interfere with work getting done.