Let's start with an easy question. If half of your prospects were looking for your properties on social media, but your properties weren't there, do you think your business would be hurt? Please nod in the affirmative, because you need to get social media followers!
The 2017 NMHC/Kingsley Renter Preferences Report reveals that over 40% of all renters will visit a property management company's social media. That's a lot! It means your business needs a robust social media presence in order to compete.
Here's how property managers can get social media followers and boost engagement with their prospects.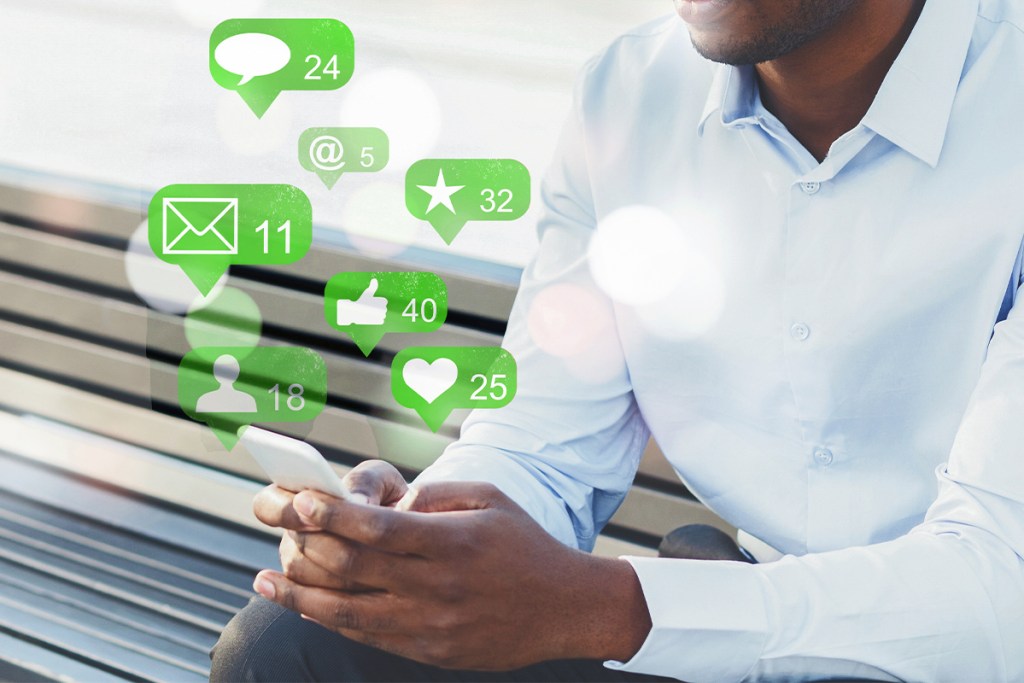 Make sure your social media profiles are updated
Whether you're making new accounts or updating old ones, you want to ensure consistency and accuracy before doing anything else. Let's review a few quick social media do's and don'ts for property managers.
Do's
Display important information in the same format across all your accounts
Use social media to keep in touch with residents and employees
Take advantage of scheduling tools to help you manage content
Market your business with appropriate calls to action (e.g., "Apply Now")
Don'ts
Don't delete negative feedback (but do respond to it)
Don't ignore comments and incoming messages
Don't communicate on social media differently than you would via email (aka be professional)
Looking for more tips and tricks for your content updates? Check out these steps on how to do a "spring cleaning" of your social media (even if it's the middle of fall).
Post content on a regular basis
We mentioned that over 40% of searching renters will visit property management companies' social media accounts. Most of those visitors will look for your Facebook profile, which means you should have a Facebook business page for your company.
But it's not enough to just have one. You need to keep it updated with fresh, engaging content. We recommend posting at least twice a week.
So what do your visitors want to see? We have some ideas that will help you get social media followers.
Hyperlocal neighborhood content, share what's special about your area
Your listings
High-quality photos of the grounds, amenities, etc.
Create a company blog and update content regularly
Fast response times (after prospects message you)
Let's look at that last bullet point a little closer. It's really important to respond to social media messages quickly. Facebook tracks how long it takes you to respond to messages. The faster your average response time, the more likely a prospect is to reach out to you. And of course, if people are reaching our to you, you're more likely to get social media followers.
Hire staff to help you
It's all too common for businesses to abandon their social media accounts and blogs after a few weeks or months. They'll be going strong, then suddenly, the content stops coming. Sometimes, it's just too much effort to do on your own, life gets in the way or you just can't think of what to post.
One of the worst things you can do is to stop posting. One of the best things you can do is to hire someone who knows a lot about social media. There are many benefits to this:
They can split their time between social media and other property-related functions or focus solely on social media
You can bring someone in full time, part time or find a local marketer to run your accounts on a contract basis
If your new employee has additional knowledge of design, video or writing, you can leverage those skills to improve your overall marketing strategy
See if a new hire fits into your budget. Of course, if you're not marketing on social media at all and/or can't do it yourself, this is probably a position you can't afford not to fill. (Sorry for the double negative.)
Establish yourself as an expert
If you can get social media followers, you've only won half the battle. Now you have to position yourself as the leading expert in your market. Show your prospects that the pricing, features, amenities and locations of your properties are second to none.
To do this, talk about your market. Go into the "why" of things. For instance, why did property managers in your area raise rent recently? Why are more millennials moving in and what does that mean for renters? Why did your business recently adopt property management software?
Those are just ideas. The best person to come up with content is the one who knows your market best. (Hey, that's you!)
Attend a social media conference
Property management is an evolving industry, and it's hard to stay ahead if you're not using the best technology and following the latest trends. For many, that means attending events held by various property management associations such as NARPM, BOMA, IREM and NAA.
That's great! But don't ignore the great social media and marketing conventions that will help you step up your game. If you need a place to start, check out the Multifamily Social Media Summit, the only event that's tailored for property managers looking to use social media to grow their businesses.
A social media conference will help you be the first to learn about the following:
Content algorithms that affect SEO (website ranking on search engines)
New software to help you manage multiple social media accounts
Networking opportunities with marketers who love helping fellow marketers
Ways to match marketing budgets to your goals and measure results
Let Yardi Breeze build your website
Our professional website service is ideal for property managers looking to boost their online presence and attract more prospects. Considering that 80% of your prospects will go to your website, having one is a big deal!
Your website can also feature icons that send visitors to your social media sites. If you keep both your accounts updated and engaging, you'll have a good chance of getting social media followers and standing out from your competition in a big way.
We know you're excited to learn more getting a great looking website, right?