Want to learn more about making property marketing videos? Some of the content in this article comes from this 10-minute video: Your TikTok & Instagram Blueprint by Megan Orser, CEO of Smart Apartment Solutions & Smart Moves LLC.
If you're new to marketing on social media, the prospect might seem daunting. There are accounts to set up and content to manage. Nonetheless, there are plenty of marketing statistics that prove videos work. Videos often generate more engagement than image and text-based content — on average, they can be twice as effective. Of course, many factors go into how successful your property marketing videos will be, including the production value, your daily/weekly output and the size of your following.
Related article: How Property Managers Can Get Social Media Followers
There are strategies out there to help you master all of the above, but this article focuses on the basics. We'll help you develop a 3-step plan to make property marketing videos and post them on social media.
There are three stages to getting your property marketing videos on social media:
Recording
Editing
Posting and repurposing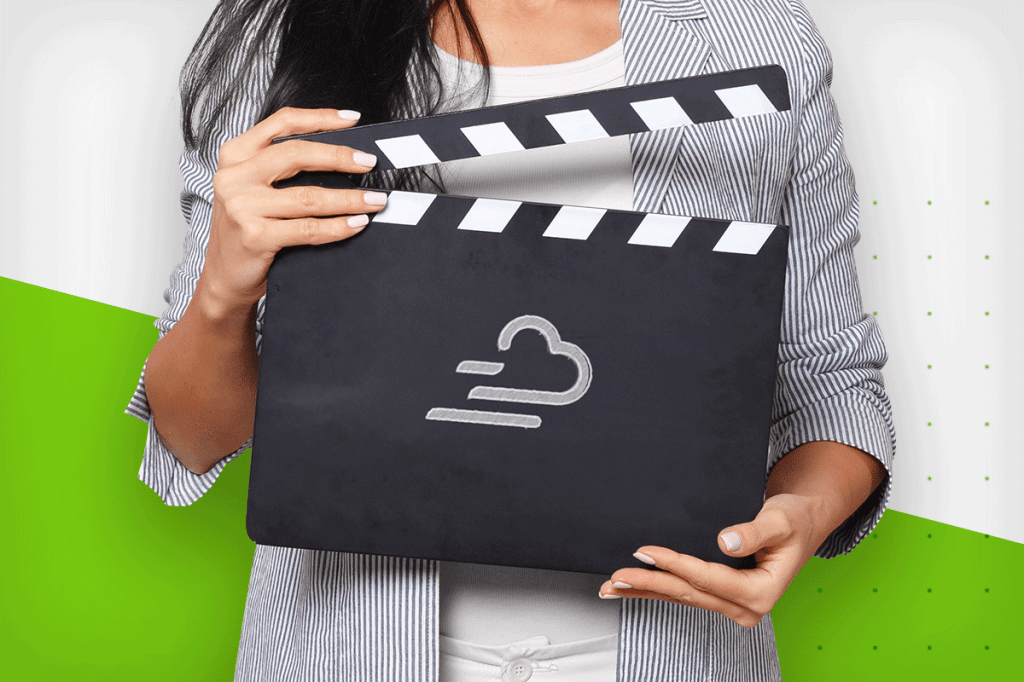 1. Record your property marketing video
There are multiple ways to record your videos. The most significant purchase you'll need to make, if you haven't already, is a smartphone. There are a few do's and don'ts of filming that will help your efforts look experienced and professional (even if you're new to the game).
While you can shoot videos straight from your camera, it's sometimes better to use an editing platform. If you're making a video for TikTok, you can even shoot and edit the video straight from the app.
Pro tip: It's hard to keep yourself — and your property — properly framed at arm's length. Selfie sticks are inexpensive and effective tools that help you create wider shots on the go.
You can also invest in a recording app that will help you control the frame rate, white balance, color saturations and a host of other features.
ProShot is an inexpensive option:
Filmic sets you back about $15 but offers more controls to make the highest quality videos.
Shoot vertically
If you're shooting a professional photo or cinema-style video, your phone will generally be held horizontally. However, social media videos should be shot vertically because this is how people hold their phones. Horizontal videos may also appear sideways when you upload them.
Fun fact: Director Steven Soderbergh (Ocean's Eleven) filmed a feature-length movie, 2018's Unsane, using an iPhone 7 Plus. That just goes to show how powerful smartphones have become.
Related article: 7 Social Media Do's & Don'ts For Property Managers
Lighting matters
It can be hard to find ideal lighting in every location. Shadows, glare and uneven highlights can ruin an otherwise solid video. Since you're probably not a professional videographer, you might want to invest in a simple but effective lighting tool.
Companies like Lume Cube offer various lighting attachments that can even connect directly to your smartphone. A little bit of light goes a long way.
Finished? We're just getting warmed up
Like any art form, learning to shoot video is a lifelong process that involves a lot of trial and error. The internet is a great place to look for more information. Check out this popular article on how to shoot a great video for social media. Or, simply use these Google search results.
2. Edit your property marketing video
The powerful tools you need to make crisp, fun, professional-looking videos are actually just a few taps away. There are free apps users can use such as Clips (Apple), Clips Maker (Android) and Google Clips. They let you:
Add eye-catching stickers
Include music
Insert live titles and text dictation
Convert titles into other languages
Pro tip: Keep it short: under 20 seconds is ideal.
There are also free video editing websites such as Canva. Pick one that's easy to use and makes it easy to brand and upload videos to your YouTube channel, Facebook, Instagram, etc.
You don't have to be a professionally trained editor to make a crisp-looking video for social media. These tools are made for busy people just like you who just need something that works, with little to no budget, without much fuss.
3. Repurpose each property marketing video on multiple channels
The posting part of the process probably seems obvious enough. You log in to your Facebook, Instagram, Twitter, LinkedIn or TikTok accounts (to name a few) and simply upload the video right then and there.
And it's almost as simple as that.
Some platforms have features that help you engage with specific audiences. For instance, Facebook is relatively straightforward, letting you livestream or upload recorded videos.
On the other hand, TikTok is a video-only platform with unique features viewers like to see. These two are particularly eye-catching:
Make a duet
This is essentially two videos playing on one screen. You could show a walkthrough on one screen and put your titles and call to action on the other side.
Use the greenscreen effect
Set up your property or a room/rooms as the background while you market it. Think of it like a Zoom background with your property as the backdrop. This is also an option for virtual tours!
Final thoughts
Save everything you record. It might be easier to edit portions of an existing video down the road rather than film a new one. Plus, property marketing videos can save to your camera roll for easy repurposing on all social media channels. If you're worried about all those videos taking up space, consider investing in a phone with more storage space or budget for additional cloud storage.
Yardi Breeze makes it easy to list and update your property information, so there's a chance you can invest some of that saved time in social media. No matter how much time or money you invest in the process, social media videos are a great addition to your marketing strategy.