Hello everyone!
It's amazing to think that just over two years ago, with the onset of a pandemic, we entered into a new world. This required many of our clients to immediately change how they operate, how they lease and how they interact with tenants, vendors, employees and owners. We are pleased to provide technology that helped navigate those challenges, whether you're an independent rental owner, fee manager or investment company.
Yardi has been committed to our industry since 1984. We take the responsibility of being your technology provider seriously. Yardi Breeze and Yardi Breeze Premier have expanded significantly since the start of the pandemic, so I'd like to catch you up with our ever-changing tech and cover new ways we can assist your business.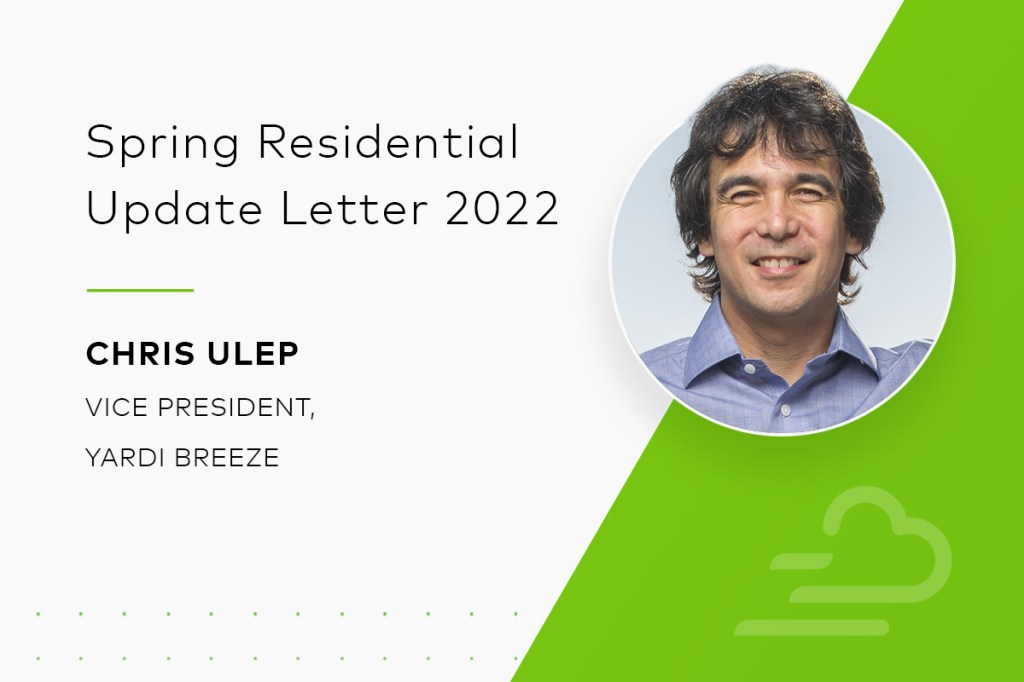 The big picture
Many of you adopted Breeze or Breeze Premier to help you go paperless, lease and collect payments online, enable your teams to work from anywhere and for many other reasons. Hopefully you, your families and your businesses are feeling more on the other side of the pandemic, but one thing seems clear: Many of the practices and much of technology that helped you weather the pandemic are here to stay.
An integrated property management and accounting system makes it easier for companies to be competitive, efficient and to do more with less hassle. But there may be additional pieces of digital transformation that you have not yet adopted. It's often that last piece of the puzzle that brings the whole picture together.
The challenges ahead & some smart solutions
We understand that there is an evolving set of challenges our industry faces on a regular basis. For instance, we all have been affected by supply chain and inflationary concerns. Most of us have also been affected by labor shortages. This is an area where some of our built-in functionality or add-on services can help. Offerings such as service requests and rent payments through online portals, property websites, an AI chatbot and automated tasks can help you and your teams find more time in your day.
Our full-service AR and AP can provide a tremendous ROI by taking things off your plate each day. Our maintenance call center (an optional add-on for Breeze Premier) can help provide great customer service to your tenants without requiring you to pick up a phone in your office. We're also seeing a trend in rental housing around fraud prevention. Our resident screening and income verification solutions are helping property managers feel more confident during the application process.
I hope this residential update provided you with an overview of key features available to you today. You can always request a demo to find out more about anything I discussed in this letter.
Best wishes,
Chris Ulep
Vice President, Yardi Breeze