There are countless things great property managers do every day while interacting with residents, prospects, owners and contractors. Such skills are important for independent rental owners (IROs) whose businesses are growing. If that group includes you, it might be time to hire a property manager so that you don't have to do everything yourself.
So, what are the key qualities independent rental owners need to look out for when bringing in a property manager? Let's explore 29 standout traits and abilities that IROs love in a new hire.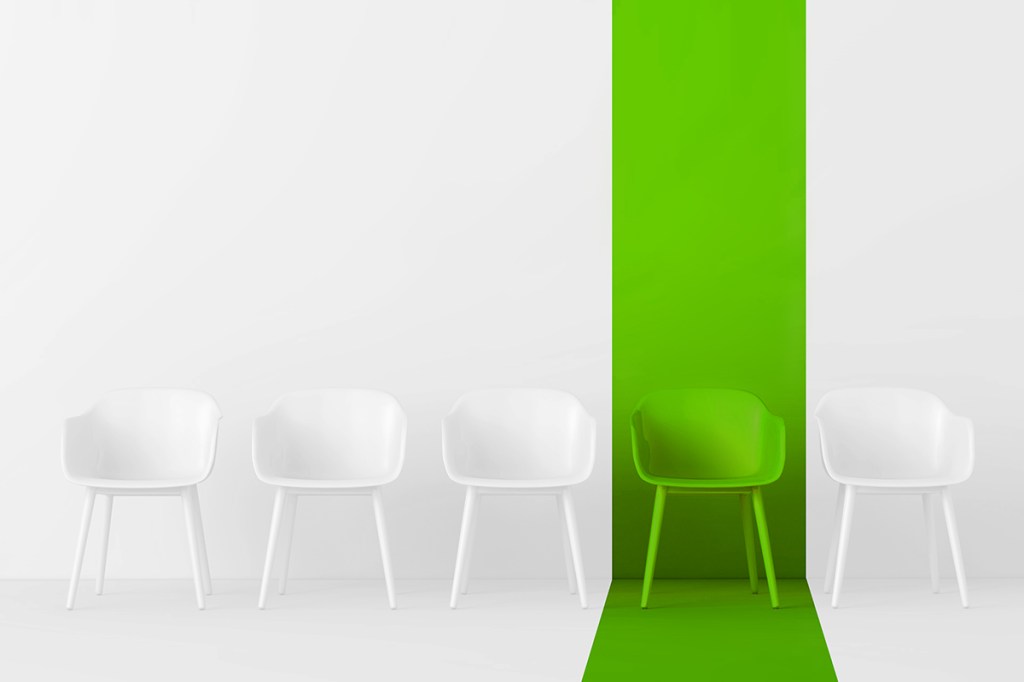 1. Has experience with property management software
When computer-based spreadsheets first came out, they were like a miracle for property managers who had been keeping hand-written books and accounts. Now, property management software has gotten to the point where once-revolutionary spreadsheets are old-fashioned (not to mention time-consuming and error-prone).
We know that some property management software, while extremely powerful, can be intimidating and hard to learn. That's why we designed Yardi Breeze for rental owners and managers who need a refreshingly simple, mobile-friendly platform that organizes marketing, leasing, maintenance and financials all in one place.
A new hire to your property management business should have familiarity with software, or barring that, a strong willingness to learn. Breeze provides hundreds of built-in training videos and tutorials in our online Help Center, making it easy to get you, your current team and all new hires up to speed quickly.
Pro tip: Join a webinar to learn about the latest features and capabilities in Yardi Breeze.
2. Understands the basics of accounting
In the age of property management software, you don't need to be a numbers whiz to effectively manage your books. However, it's still a good idea to know how to balance an account, manage debits and credits, etc. Such knowledge can help your property manager engage with residents who have questions about a charge (or other financial matters).
3. Picks up the phone or responds promptly
One of the first things you learn about a candidate is how responsive they are when you call. If you find yourself getting voicemails, or you wind up in an ongoing game of phone tag, you might need to question if this person is the right one to handle calls, texts and emails from residents.
4. Radiates positivity
Positivity is so important for IROs. After all, your new property manager will be doing the bulk of all communications with residents. And most of the time, residents reach out when something's wrong.
No matter what, the property manager needs to radiate a can-do spirit every day. You'll get a sense of who they are when you speak with them, so look for signs that this person you're interviewing is the right one to help you market and manage your community.
5. Has strong communication skills
Property managers communicate in just about every way there is to communicate. Filling vacancies and retaining residents requires someone who is comfortable with email and phone conversations as well as text messaging.
Some people still think texting is an optional skill, so consider this: 71% of prospects say they would reach out to management via text in their next apartment search. That's a lot, so be sure your next hire checks their texts and responds in a professional manner.
Keep reading: Texting For Property Managers: 6 Do's & Don'ts
6. Takes action before & after natural disasters
It's impossible to predict the next natural disaster, but if and when it strikes, property managers have a responsibility to their communities. IROs want to know that their residents are in good hands.
Before a disaster
Do they look for ways to prepare and protect your properties and residents before a natural disaster occurs? For instance, if your properties are in the West, do they take protective measures during wildfire season to fireproof the property as much as possible?
The best (and only) way to get a sense of how they'll behave in the future is to find out what they've done in the past. Ask them about their experience preparing for natural disasters.
After a disaster
Once the event has passed, what will your property manager do next? Will they check in on residents and make sure everyone is safe and accounted for? Will they visit the property and conduct the necessary inspections and repairs in a timely manner? The answer to all of these questions should be yes.
7. Takes inspections seriously
Property inspections are an important part of the job, but they're easy to go through quickly or even skip. (Of course, that can anger residents or result in an insurance situation.)
You don't want your new property manager to get overwhelmed by inspections, so give them tools that make the job refreshingly simple. Mobile-friendly property management software is the best way to do this.
Breeze offers built-in inspections to help your residents move in and out. You and your team can mark rooms and areas as Passed or Failed, adding notes and photos as necessary.
Pro tip: The inspection feature works for commercial properties too. See how inspections are made easy with Yardi Breeze.
8. Knows how to find qualified maintenance contractors
You might have a list of approved contractors for your team, but there may also come a time when someone you hire needs to find a new maintenance company, plumber, electrician, etc. Ask your prospective employee how they go about identifying top-tier vendors and vetting references.
As with inspections, property maintenance is easy with Breeze. Residents can take and upload photos of the issue, and you can use that information to seamlessly assign vendors.
If you're looking to take maintenance tracking to the next level, check out Yardi Breeze Premier. This powerful software upgrade gives you the option to add the Maintenance IQ app to your toolkit. You'll get:
Real-time data syncing
Item replacement details
Unlimited photo uploads
Ability to create resident charges on the fly
Maintenance IQ is ideal for remote work, reducing the amount of time it takes to complete maintenance tasks and turn units — you never have to step foot in the office or make in-person contact with the resident or the vendor.
9. Invests time in staff training
IROs who stick with the business long enough will see it all: market fluctuations, technological advances, government policy changes that affect business, etc. Property managers need to be able to provide the right training to leasing agents and other staff to help them roll with the inevitable changes that will occur over time.
10. Isn't afraid to admit they don't have the answer
Which is worse: an under-qualified property manager who asks you about every little thing or one who never admits to something they don't know? Both are situations you want to avoid. Ideally, you want to work with someone who knows enough to know they are aren't perfect. When something tricky comes up, you need to be able to trust they'll bring the situation to your attention.
11. Has the right background for property management
You don't need a college degree to be in property management, but education is a sign that someone is serious about their career.
In fact, education doesn't have to be a traditional two or four-year college:
Looking for someone with a more traditional college background? Or maybe you want to provide your new hire the best on-the-job training available today? Check out these courses:
12. Knows which property management associations to join
Education doesn't end with certification. In fact, it's just beginning. Property management associations offer resources, networking opportunities and thought leadership sessions. Check these national associations out here:
Consider also joining the chapter affiliates of these national organizations to get access to real estate industry news, policies and trends unique to your city, county and state.
13. Solves problems in a professional manner
You're not going to find out in an interview just how well your candidate handles on-the-job stress. What you can do, however, is ask them about challenges they've faced in the past and explain how they worked though the issue.
You can make this question extra challenging (but still fair and professional) by asking them about a situation they weren't able to resolve, why it couldn't be resolved and what they would do differently in the future.
Pro tip: If your interviewee says they couldn't solve the problem because they got mad and yelled at a resident, you should probably think twice about their ability to handle stress.
14. Knows time is precious
Time is the one thing you can't get back. Luckily, modern property management software takes the stress out of time-consuming work: property listings, email and text communications, maintenance tracking, financial reports — good software does it all. If your hire is on board with learning new software, they're going to save hours each week. That frees them up to do what they do best: manage your properties and connect with their residents.
15. Shows up ready to work
A property manager's day starts the second they walk in the door. Or, if they're working remote, it starts the moment they log in to their property management software. Either way, you need someone who isn't stumbling into the day, making coffee, just waking up, etc.
16. Familiar with your market
If you're hiring a new property manager, you need them to come in familiar with your market. There are certain topics they should be able to speak to:
What schools are nearby, and how do they rank in the area?
Where are the up-and-coming shopping areas?
How close is the nearest public transit?
How are your properties priced compared to other neighborhoods, and why?
The more they know about your area, the better they'll be able to market your properties online. Breeze users get access to RentCafe, which makes it easy to syndicate listing updates across all major sites. The more detail you add to each listing, the faster you're going to attract qualified prospects.
17. Eager to make this a career
IROs know this is a people business. Learning people is one thing, but learning a community takes time. You want to hire a property manager who is in this for more than just a paycheck. Your hire should care about people and will do everything in their power to be friendly, accommodating and understanding. It's not an easy job — find someone who is committed to excellence.
18. Holds themselves accountable
Great property managers hold themselves accountable. They look at what they need to do to solve problems. That could mean delegating tasks to others or tackling the issue personally. But they don't point fingers.
Did someone else mess up? A great property manager might take it on themselves to provide better training.
Is a resident consistently late on a payment? A dedicated property manager will try to work with them to find a solution.
19. Prioritizes filling vacancies
An independent rental owner's income is tied directly to their ability to fill units, retain residents and find qualified prospects quickly. Luckily, there are modern tools to help your new hire succeed. Luckier still, Yardi Breeze and Yardi Breeze Premier have all those tools in one easy-to-use solution:
Syndicate updates across all major ILS sites with new photos, amenities, etc.
Set up and manage a corporate website
Create property-level websites that personalize your brand at each property
Yardi can even make a website for you. And that's a bid deal, considering 80% of residential prospects will visit your business site. Don't miss out on capturing those leads!
20. Surveys residents annually
A tenant satisfaction survey is a "health checkup" on the community. The property manager will be able to report on what residents are thinking and feeling. This puts IROs in the best possible position to add amenities, follow up with complaints, request online reviews from happy tenants, etc.
Here are some sample questions you might put in a brief annual survey:
How would you rate the condition of the property?
Is there a feature or amenity that would be worth a small increase in rent?
Are maintenance requests handled to your satisfaction?
Is it easy to access your tenant portal and pay rent each month?
Is our staff friendly and accommodating?
21. Helps manage the IRO's professional reputation
According to the 2020 NMHC/Kingsley Renter Preferences Report, 72% of renters look at apartment opinion sites before signing a lease. When the same survey was conducted in 2017, 60% of renters were using opinion sites. The trend is clear: Your online reputation matters now more than ever.
Hire a property manager who will monitor these sites and respond to them (even when the review is negative).
Pro tip: Treat your social media accounts with the same respect you give to online opinion sites. They serve the same function!
22. Performs resident screening for all applicants
This should come as no surprise: resident screening is a good idea. It protects your community and helps you find responsible renters. Breeze can even provide built-in screening during the application process. This lets you check criminal, credit and eviction histories quickly and seamlessly.
23. Upholds your policies to the letter
No two apartment communities are alike, and an IRO has a lot of say over how what's allowed and what isn't. So, even though you can't choose whether to allow emotional support animals and service dogs at your properties, you can set limits on pets for most residents.
For example, if your rule is no pets over 25 pounds, you need to hire a property manager who will uphold that policy. They might have a different perspective on certain issues, but as the saying goes, "your house, your rules."
24. Communicates through professional channels
One of the benefits of good property management software is that it tracks all text and email communications that are managed through the platform. Yardi Breeze keeps permanent records for IROs and property managers. These are useful for tracking payments, logging inspections and critical communications, preventing lawsuits, etc. You simply can't have your new property manager communicating with residents on a personal device or number that isn't run through your software.
25. Avoids eviction when possible
Given enough time, eviction is something property managers are likely to face. But since it's the last-case (and often most expensive) scenario, IROs need to hire someone who will do everything they can to settle resident issues without eviction. This includes:
Providing rent assistance or deferments
Setting up a meeting with the resident
Using a rental housing mediation board to make a decision
Moving to binding arbitration (after trying mediation)
Not renewing the lease (simple, legal and fair … if you can wait out the terms of the current lease)
26. Does not spring hidden fees on you
A property manager should not have hidden fees or sudden reimbursements that were not discussed in the hiring contract. Be sure to understand their expectations for compensation so you can have everything out on the table before you take them onboard.
27. Works well independently (& with others)
It's common for independent rental owners to work alone, but others have leasing agents, property managers, accountants, etc. You need someone who fits your business structure. If you have a team, make sure your new hire has experience delegating tasks.
If you need someone who can do everything themselves, your candidate should have experience working alone, thus reflecting the makeup of your organization.
28. Adapts to the situation
Adaptability is a key trait in property management. If there's an overnight blizzard, the property management needs to be ready to call a plow. If there's a medical emergency, they need to make sure the proper authorities are called in to handle it. Countless scenarios require quick thinking and an ability to stay calm under pressure.
29. Sends clean, organized reports
IROs don't necessarily need to "report" to themselves, but they do need to keep organized records. When you hire a property manager, however, things change. You'll probably want to see those monthly reports.
This is another vital area property management software comes into play. Owner reporting is simple with Yardi Breeze and Yardi Breeze Premier:
Create multiple report packets for easy viewing
Access a secure owner portal online
Generate pro rata statements with a few clicks
See past reports any time
As an IRO, you have the added bonus of accessing both the property management and owner sides of Yardi Breeze. That means you can customize exactly what you need to see each month, and your property manager simply needs to generate the report and send it your way.
Conclusion
When an IRO is ready to expand their business and hire a new property manager, the right hire makes all the difference. Take your time and find the right person for the job. After all, it's better to find a qualified tenant than to simply take the first prospect who fills out a form. Apply that same careful process to finding property manager, and you're likely to do well.