The end of the year is fast approaching — have you conducted a tenant satisfaction survey yet? If not, it's time you did, but don't worry. We're here to help.
In fact, we came up with five tenant satisfaction survey questions you should be asking. You'll want a mix of yes/no, short answer and rating (e.g., 1-5) questions. Mixing up the types of questions will make the survey more interesting and hopefully increase the number of responses.
This next part is important: Don't ask too many questions, or you just might scare them away from answering! (When in doubt, five is a good number.)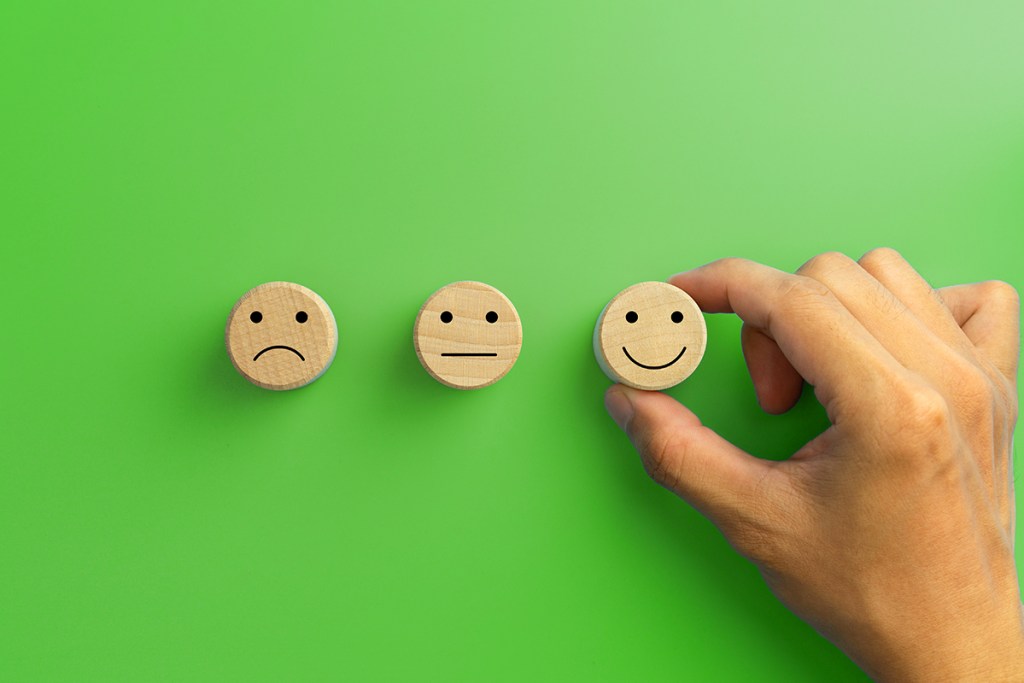 1. How would you rate the following areas of the property?
Tenants won't always contact you about problems, but they'll appreciate it when you ask first. Here are a few aspects of the rental your tenant satisfaction survey may want to focus on:
Interior walls, flooring and all other surfaces
Exterior walls and roofing
Locks and other safety features
Appearance and cleanliness of common areas
Availability of parking, laundry facilities, etc.
2. Is there a feature or amenity that would be worth a small increase in rent?
Some tenants are quick to ask you for things they want. Others won't say a word unless you ask. By providing space for a short answer, you give tenants a chance to provide original feedback. Even if you can't get what they're asking for, it will mean something that you took the time to ask.
Pay close attention to similar rental perks that people in different age groups are looking for. For example, millennials and baby boomers have a lot in common. Both age groups may be interested in a swimming pool, new locker room, eco-friendly amenities, yoga studio, etc.
3. Are maintenance requests handled to your satisfaction?
Start with a yes/no response and include an optional space for a short answer. If they say something positive, you can follow up and ask permission to post their review online.
If they have constructive feedback, that short answer space will be useful as well. It gives you an opportunity to address their concerns.
After you've taken steps to improve based on their feedback, don't be afraid to ask for an online review. (You can even ask for this at the end of the tenant satisfaction survey.)
4. Is it easy to access your tenant portal and pay rent each month?
Let's be honest: This question should be an easy win. Property management software like Yardi Breeze makes rent collection fast and easy. Tenants should not have any issues (but if they do, you'll be able to help them out).
On the other hand, if you're getting numerous complaints from tenants about paying rent, software would be a good investment.
5. Is our staff friendly and accommodating?
This question will give you a sense of how your team is being received by your tenants. Don't overwhelm them with options, but if you want to get specific, try the following (consider a numerical rating system with 1 as never and 5 as always):
Someone is available to take your call
We respond quickly to your requests
Our communications are professional and courteous
We resolve issues in a timely manner
Offer incentives with your tenant satisfaction survey
There are so many ways to provide survey incentives. Find something that's in your budget and encourages a higher response rate:
Raffles for gift cards
Bluetooth speaker
Smart watch
Tablet
Not sure how to make a survey? Try Survey Monkey, SoGoSurvey or Typeform.
And if you use Yardi Breeze, you can send the survey to your renters through the online tenant portal. This will make it even easier to keep track of your tenant satisfaction survey responses.