Baby boomers and millennials are an important renting demographic, but so is Generation Z. Check out these property marketing tips to find young and first-time renters.
We often think of older and younger generations as being very different. But superficial (or stereotypical) differences aside, millennials and baby boomers have a lot in common when it comes to renting. For one, it turns out that many members of both generations are looking to rent rather than own. And both want similar apartment communities and amenities.
This is great news for property managers. To help you out, we put together a to-do list of rental perks that will attract millennials and baby boomers. As you read, think about which upgrades you could add to make your properties more attractive to both groups.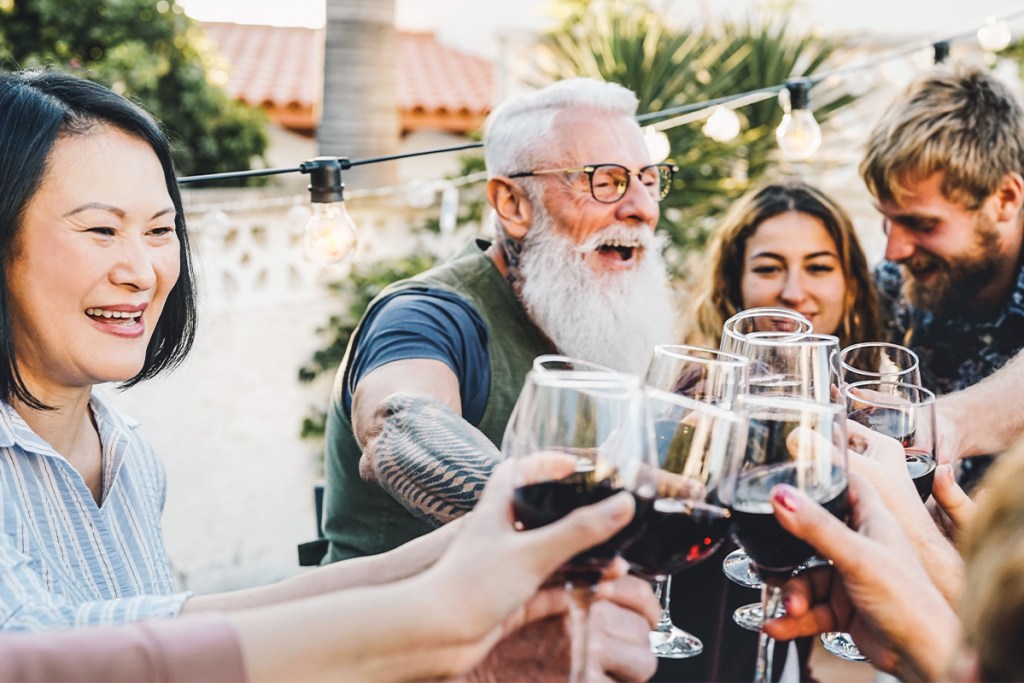 1. Allow online rent payments
According to the 2020 NMHC Renter Preferences Report, 81% of surveyed renters prefer to pay rent online. (The rest said they have no preference for paper or digital payments.) From this, we can assume that online payments are a good fit at any property.
And remember, age isn't a concern here. Baby boomers did not come of age with online rent payments the way millennials did, but that doesn't mean the older generation doesn't want them! Many boomers are as tech proficient as millennials and will gladly use a tenant portal to pay rent. Doing so provides numerous benefits:
The money transfers faster
Rent can be paid from anywhere
There's no risk of a lost or stolen check
You save paper and run a greener business
You cut down on late payments
Tenants can easily track their payment history
2. Make room for communal areas
Everyone needs a bit of downtime. Millennials and baby boomers want to enjoy open areas and lounges where they can grill, chat and relax.
So how can you make this happen when space is limited? Property managers in urban areas can change rooftops into communal spaces. If you already have a space like this, small upgrades will make it more enjoyable:
Add a barbecue grill
Plant a few trees and plants for shade and visual appeal
Provide comfortable seating, a gazebo for shade, cozy swinging chairs, etc.
Consider adding a yoga studio or fitness center
Install a hot tub if you really want to go all out
3. Consider flexible workspaces
Also known as coworking spaces, flexible workspaces matter more than ever in a post-COVID work environment. Right now, we don't know how many people will return to offices, nor do we know how often they will leave home for work. Some experts predict remote work will continue in a hybrid model. In one estimate, 25-30% of the population will remain remote at least one day per week. You're likely to attract this work-from-home community to your properties if you cater to their needs. That means Wi-Fi, outlets, desks, natural light and some plants to make it homey.
Who wants these spaces?
Currently, 43.6% of the population has the ability to work from home. That's an astounding figure and represents a seismic shift in American work culture. Coworking spaces will attract hardworking, reliable tenants who cannot or no longer want to commute to work. Out-of-office workers of all ages will take advantage of flexible workspaces. You can even charge more in rent for the convenience — adjust your marketing to make sure you appeal to the unique interests of this crowd.
4. Add eco-friendly amenities
Millennials and baby boomers are interested in saving water and energy to help the environment and lower their bills. However, each generation has unique green habits that you can cater to. For instance, boomers are more likely to compost food scraps and finish everything in the fridge. Millennials are most likely to bike to work and reduce paper usage with reusable grocery bags.
It's easy for property managers to take advantage of both generations' habits
Install energy-saving appliances like low-flow shower heads
Provide smart thermostats that connect to Wi-Fi
Offer recycling stations and compost collectors that convert food waste into rich soil
Keep bike racks on your properties to encourage eco-friendly commuting
5. Host some activities
Meeting people isn't always easy, even in a big, crowded city. Yet most people are social creatures. To help facilitate human-to-human connections, property managers can host fun activities. If you have space, consider offering yoga or fitness classes. Use your pool area, rooftop or courtyard to host a monthly happy hour. If you host it, they will come. Use your property management software's built-in email feature to promote these events to residents. (And don't skimp on the appropriate beverages.)
Create marketing opportunities
Barbecues and resident appreciation parties are great customer retention and referral tools. They let you get to know your tenants in an informal setting, which is rare in the real estate business. Too often, landlords are bogged down by myths about the rental housing industry, which have a real effect on their relationships with tenants. These parties are a chance for you to shine. Have fun and talk to your community about any referral discounts you offer. After all, happy tenants are more likely to leave positive property reviews.
OK, we think you're ready. Go find as many millennials and baby boomers as you can. Get a mixed group together and watch some old episodes of Howdy Doody over a fresh plate of avocado toast. And don't forget to compost any leftovers.