You already know that online rent payments make life easier for you and your tenants. Collecting rent online is more convenient, more efficient and cuts down on trips to the bank. But here are five surprising benefits of online rent payments that you might not have considered.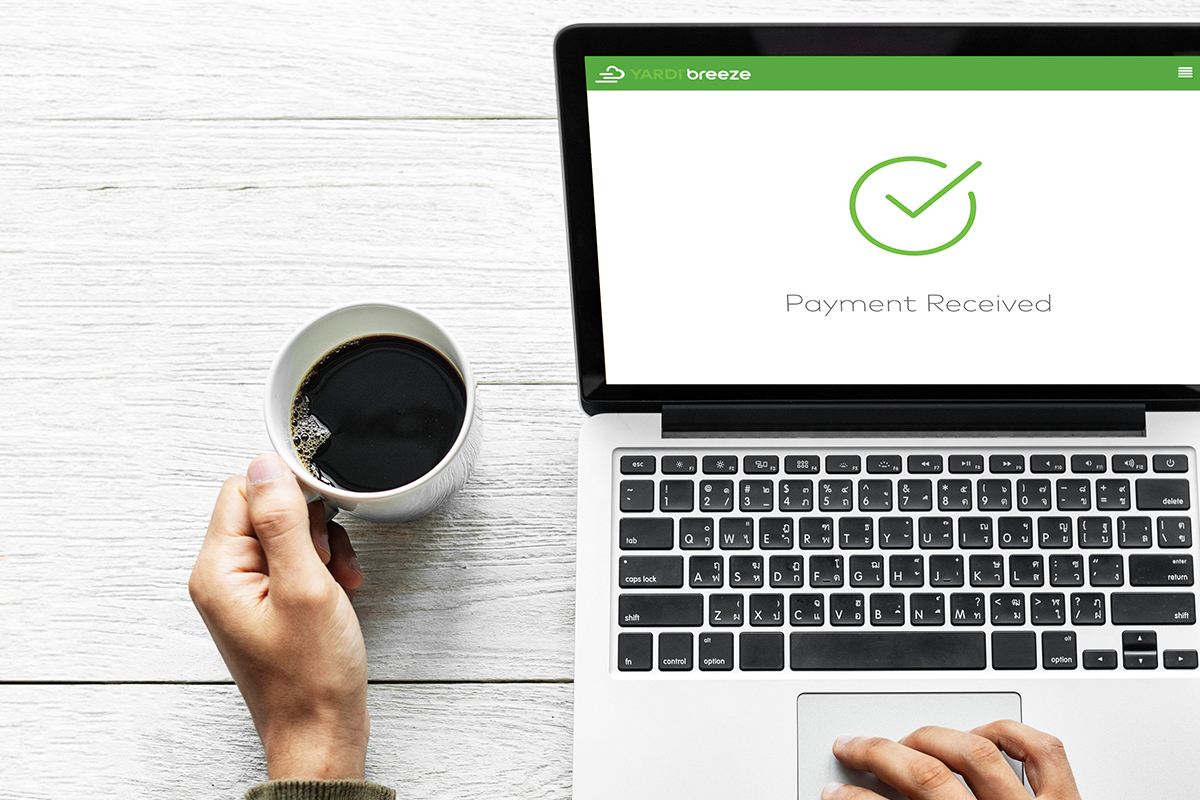 1. Get money faster
Although online payments are instant, getting the money into your account isn't – but it's still faster than waiting for the mail, collecting and logging checks, then going to the bank and waiting for them to clear. Online credit and debit card payments are typically processed within 2-4 days, and it happens automatically – without extra time and effort from you or your team.
2. Protect yourself & your tenants
Online payments eliminate the risk of bounced or stolen checks for you. And they protect your tenants from check fraud. In fact, many fraud researchers encourage consumers to use online bill pay whenever possible because of the risks associated with paper checks.
According to NACHA, a not-for-profit payment processing association:
"The most effective way for consumers to safeguard bank account numbers is to stop using paper checks. Since money transferred electronically passes through fewer hands than a paper check, electronic payments can be a safer option for consumers."
Online payments also cut down on the risks associated with dealing in large amounts of cash. Less cash onsite every month + less cash to carry around = greater security.
3. Save green every month
Online payments save you money by reducing paper waste, decreasing paper storage costs and cutting back on gas spent getting to the bank and post office. But that's not the only green you'll save! Online rent payments are better for the planet, too. If one in five households switched to electronic payments, statements and bills, it could save an estimated 1.8 million trees annually.
4. Cut down on late payments
No more waiting to see if a check really is "in the mail." Get more of your rent when it's due – or before it's due – by making it easy and instant for tenants to pay online. Some providers even let you send out email or text reminders in advance.
5. Increase transparency & trust
Giving your tenants access to online payments usually also means giving them the ability to see their account details, including current charges and past payments. Increased transparency into their payment history builds trust and makes disputes unlikely. Both you and your tenants will be able to see exactly how much they paid and when.
Getting started
If you're not offering online payments at your property management company yet, what is holding you back? Are you hesitant to add more technology to your workflow? Worried it will be time consuming or complicated, requiring separate software and multiple logins? We hear you!
We built Yardi Breeze to be refreshingly simple to use and meet your unique needs as a small-to-medium size property management business. If you want to accept online rent payments without the hassle of multiple systems, we can help. With Yardi Breeze, you can accept online payments, market and lease your units, manage online work orders, speed through your monthly reporting and so much more – all with one simple mobile property management platform.