Have you ever wanted to text your tenants to tell them about maintenance at their properties? Or remind them that rent is due? Or reach out to prospects with a special offer? Good news: you can!
Yardi Breeze SMS text messaging capabilities make communicating with your prospects and tenants easy. If you're a Yardi Breeze power user, you might already be using this feature. But if you haven't used it yet and are curious, keep reading…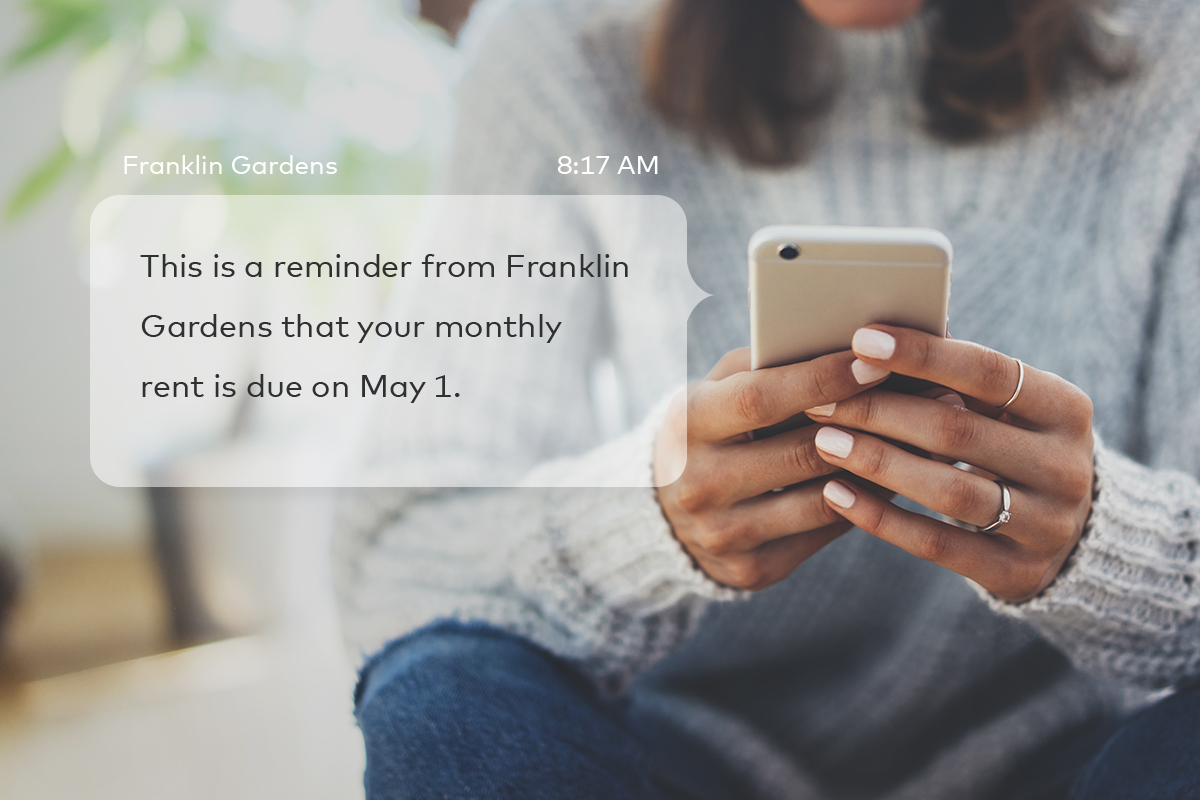 What Is SMS?
SMS stands for "short message service." It allows web-enabled devices to exchange text messages. It's one of the most widely used data applications, with more than 3.5 billion active users. Most mobile users text!
One of the best things about using text messages to communicate with prospects and tenants is that they have a much higher open rate than emails do. In fact, text messages have a 98% open rate, compared with a 20% open rate for emails. This means recipients are more likely to receive and read your messages, instead of ignoring or deleting them like they might be inclined to do with an email or voicemail.
Text Messaging In Yardi Breeze
So who can you text? Any prospects or tenants that have registered and opted in through RentCafe. You can send text messages to all registered accounts in a database, all tenants in properties belonging to a particular owner, all tenants in a single property or a single tenant as needed.
Better still, you can write the content of your text messages in Yardi breeze from wherever you happen to be… in your car on your phone, at your desk on your computer or at home using your tablet on the couch! You are no longer limited to texting just one person at a time from a tiny phone keyboard – but you can still do that too if you want.
Ready to get started? Log in to Yardi Breeze and select Text Messaging (SMS) from the Admin dropdown along the top left of your screen. And remember, if you still have questions, you can always live chat with our incredibly friendly support team.