Are you ready to make paying bills easier, faster and more convenient? Of course you are! The amazing Yardi Breeze development team recently added a new bill pay feature to our refreshingly simple software.
Whether you manage residential or commercial properties (or both), you can use Bill Pay to pay owners and vendors electronically or by check. We make the payments for you, saving you the hassle of processing, printing and posting. Keep reading to see how it works.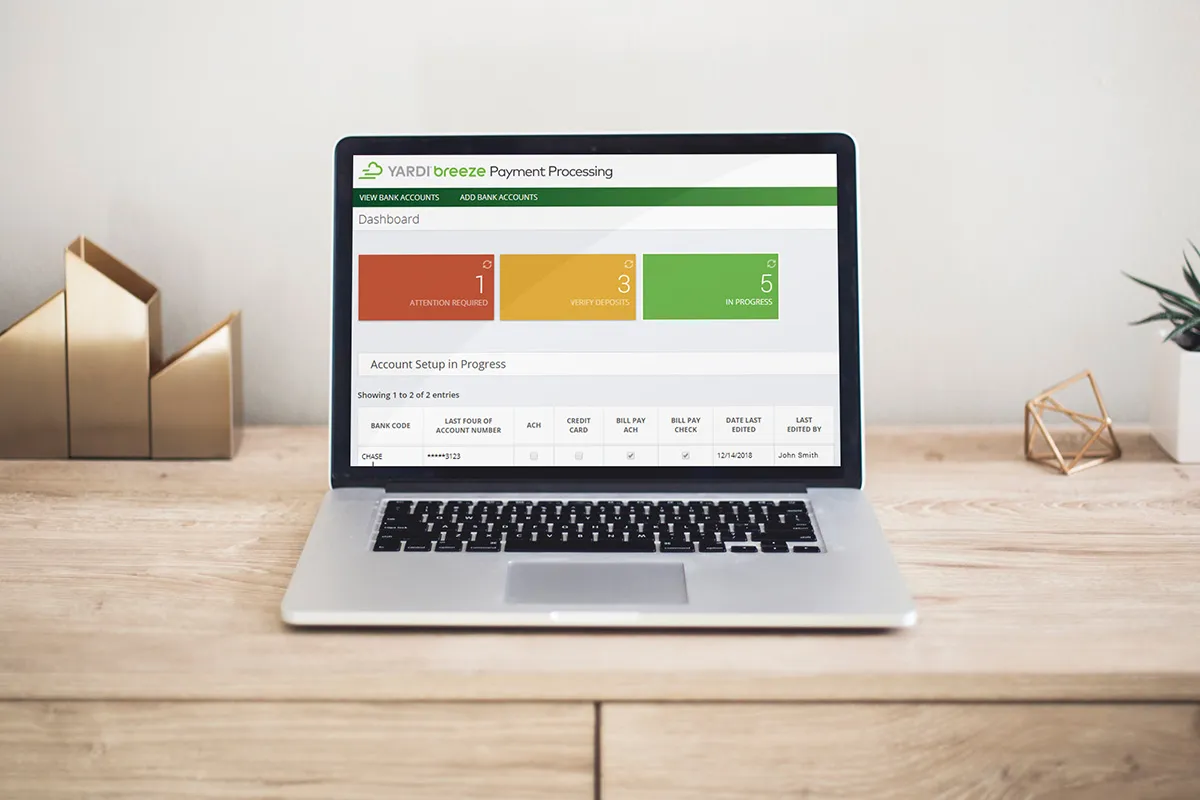 What is Bill Pay?
Bill Pay is a payment service with two payment methods:
If there is bank account information for a payee, it will make an electronic funds transfer (EFT) payment.
If there is no bank account information available, it will print and mail a check on your behalf.
Once you have Bill Pay set up, simply click Make Payments, and the software will take care of the rest for you. No more wasted time spent printing and mailing checks when you could be doing something else. There is a small additional service fee per payment.
How do you set up Bill Pay?
Set up your bank accounts in Yardi Breeze to start using Bill Pay. If you have not set up payment processing for online rent payments yet, you will first go through our secure payment processing checklist to verify your accounts.
Then, if you want to make EFT payments, you need to add bank account information to your vendor and owner records. If not, don't worry about it. The Yardi Bill Pay team will contact you via email to make sure everything goes smoothly, and that your sample signature is on file for check payments.
Can you control whether you pay by EFT or check?
Yes. If a vendor or owner has a bank account associated with it, payments will be issued as EFTs. If there is no bank account saved for a payee, a check will be printed and mailed.
How do you know Bill Pay made your payments?
You can monitor your payments by logging into Yardi Breeze and visiting Reporting > Electronic Payments.
Have more questions? Use the chat pop up in Yardi Breeze to talk with our helpful support team.