Do you have a problem with rent collection? Late payments take their toll in more ways than one. In addition to messing up your bottom line, they put you in a tough position. You have to figure out how and when to get the rent and, if not, how and when to start the eviction process.
These five tips will help you make rent collection easy, so you get more of your money on time every month.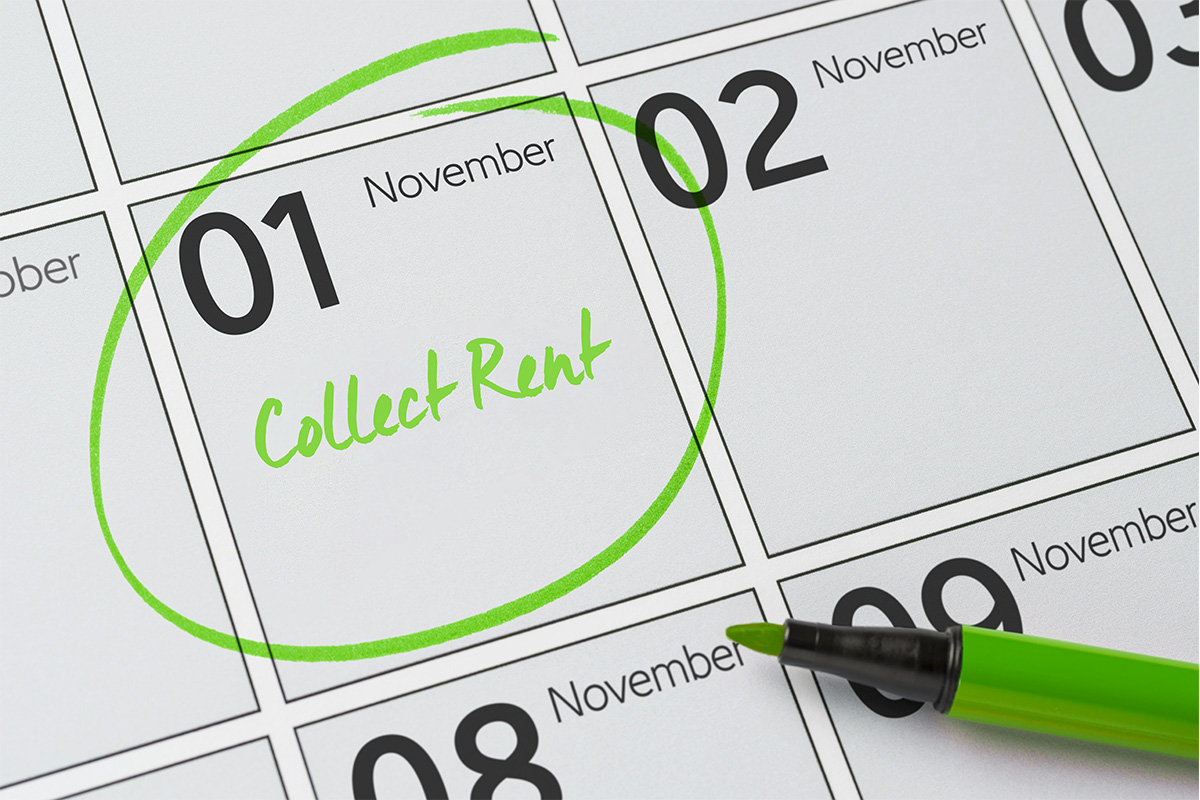 Make paying rent as easy as possible
One way to make sure you get more of your rent money on time is to make sure it's easy to pay. Mailing paper checks is time consuming, both for your renter and you.
Your renter has to have checks, envelopes and stamps on hand, then make sure to put their rent in the mail in time. As the property manager, you have to wait for the mail, manually input the checks, go to the bank and wait for the payments to clear. Not to mention you don't actually know if the tenant has sufficient funds or not.
Save everyone some hassle by offering online payment options that allow tenants to pay their rent anytime, anywhere. Bonus points if your online payment functionality is mobile friendly, so renters can pay from their phones without having to sit down at a computer. See the five surprising benefits of online rent payments.
Be clear about your late payment fee
Sometimes all it takes to get more rent on time is a late payment penalty. Late fees encourage timely payment and can even add some heft to your monthly balance if you have a lot of units.
Before you start regularly charging late rent fees, keep these things in mind:
Late fees are legal, but many states have limits to how much or when you can charge them. See a detailed list of late fee rules by state.
If there is no late fee clause in the signed lease, you cannot charge one. So make sure to update your lease agreement before moving in new tenants.
If you are managing a rent controlled property, additional late fee laws may apply.
Offer incentives for consistent payment
Why not reward tenants for paying their rent on time every month? Rent payment incentives can help you build a good rapport with your renters, encourage retention and even inspire referrals. More importantly, you'll get more rent on time and waste less energy chasing down payments.
You might decide to reward your tenants with a percentage off the next month's rent after six consecutive payments. Or you could give them $20 off if they pay their rent early. Whatever you choose to do, be sure it's communicated clearly in your lease.
Use tenant screening to vet your applicants
Some tenants are just forgetful, out-of-town or dealing with an emergency. But other tenants are habitual rent dodgers. Tenant screening is the best way to figure this out upfront – saving yourself time and frustration later. Screening can help you stop late rent payment problems before they start by making sure you don't accidentally approve a renter with a long history of evictions.
For example, resident screening tools that are integrated with your property management software can quickly perform a background check, credit check and eviction check on your applicants. This gives you the information you need to decide whether to let them move in or not.
Don't forget to document everything
As a property manager, late payments weaken your financial outtake, waste your time and cause you unnecessary stress. Don't compound your stress by turning payment disputes into he-said, she-said arguments. Document everything and make sure your tenant has a copy, too.
If you have a tenant portal that gives tenants online access to information about their account with you, put it to use. Upload a copy of your lease agreement as well as any late payment notices. And always keep a record of any emails you sent.