At Yardi Breeze, our awesome development team works hard to make your job refreshingly simple. That means we're constantly making our property management platform even better. If you're a Yardi Breeze user, your software will update automatically for free, giving you access the latest and greatest version available.
A recent Yardi Breeze release brought an exciting new feature to our software: inspections! Tracking inspections in Yardi Breeze will make it easier for you to move tenants in and out. Keep reading to find out how it works and get answers to some frequently asked questions about property inspections.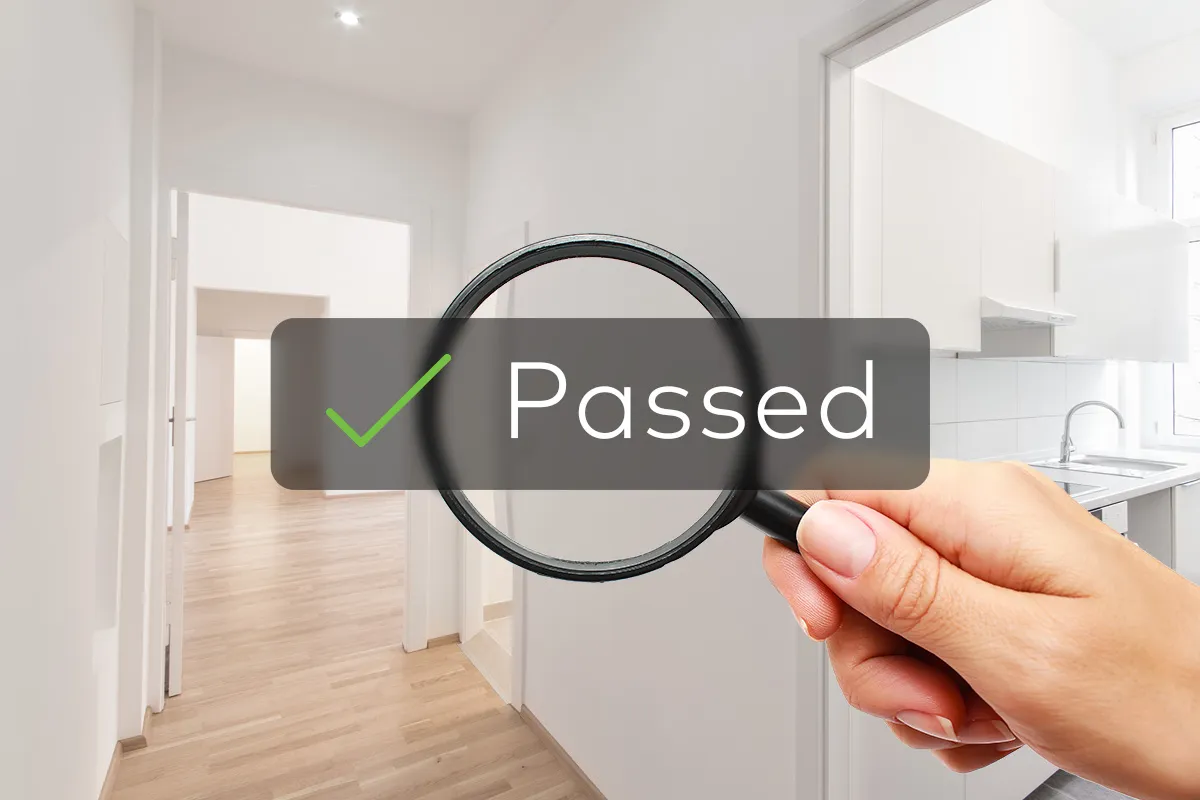 How do inspections work in Yardi Breeze?
Recording inspections of residential and commercial units in Yardi Breeze is simple. Because it's a mobile property management platform, you can easily complete inspections on your phone or tablet. It's as easy as clicking "New Inspection" and getting started. You can mark different rooms and areas as "Passed" or "Failed," add notes and attach photos.
When your inspection is complete, you can add maintenance requests from the inspection screen for anything that your team needs to fix. While inspections and repairs are underway, you can mark your unit as not rent ready.
Your inspections history will remain visible in your Yardi Breeze database, so you always have a record of the condition of your units.
We provide a default inspection template for residential units that can be modified to suit your needs. For commercial units, you can create your own template.
If you're a current client and you want a more in-depth look at our new inspections feature, log in to Yardi Breeze, open the Help Center and type "inspections" into the search field at the top. Or just live chat with our support team. What could be easier than that?
How do inspections help me?
Inspecting your rental properties regularly can help you catch small situations before they become larger, more expensive problems. Routine inspections allow you to make sure appliances are working, plumbing is in good shape and mold isn't rearing its ugly head. You can also use these occasions to check for unauthorized tenants at residential properties.
When do property managers do inspections?
Move-ins
You should complete a property inspection with every new move-in. That way you and your tenant will not only be on the same page about the condition of your property but there will also be a record of it. This will be helpful at move-out time in case there are any deposit disputes.
Move-outs
When a tenant's lease is ending, it's imperative to conduct a move-out inspection before you return their deposit. This will help you document any tenant-caused damage that needs to be remedied. You can compare the inspection photos you take during move-out to the ones you recorded at the move-in inspection. If you are upfront with your tenants about this process from the beginning, they may be more motivated to take good care of your property.
Annually
Like we mentioned earlier, it's important to conduct routine inspections on all your properties, even if some have great tenants who have been there for years. A quick check will help you catch any issues and also put your tenant's mind at ease. It will give them the opportunity to ask you about small issues that may concern them.
What else should I know about property inspections?
While you are within your rights to inspect the exterior of your properties at any time, you cannot just pop in and surprise tenants with an interior inspection. You should always check city and state laws regarding landlord access to the property. You may be required to serve your tenants with written notice well in advance of an upcoming inspection. Even if you aren't, it's the courteous thing to do.
Include information about your inspections practices in your lease to minimize surprises and protect your best interests. Want to make sure your tenants really understand their lease? Read these three quick lease tips.