A home is a terrible thing to lose. There's no way to guarantee that natural disasters won't strike, but there's nothing worse than living with the feeling that disaster could have been prevented. There's no use in being a gloomy Gus about future events that might never happen. However, there's a lot you can do to prepare your properties for natural disasters.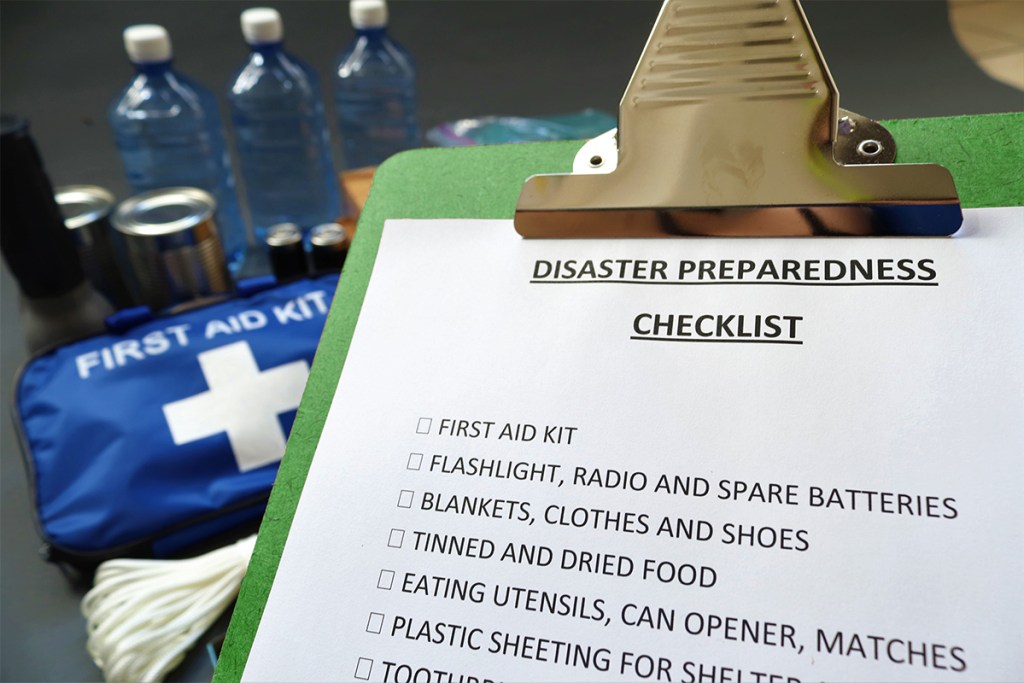 Natural disaster emergency checklist
Below are a few simple safety precautions that apply to most natural disasters. Communicate them to your residents via email or text at the start of hurricane season. Encourage your residents to:
Have emergency food and water for three to seven days because the first 72 hours after a disaster are the most important for safety and survival (it should be portable in case they need to relocate)
Put together an emergency kit that includes first aid
Stock flashlights with extra batteries
Keep extra blankets, gloves, coats, etc.
Invest in an emergency radio
Come up with an emergency meeting point (not in their residence) for immediate family members in case they can't communicate with each other and can't go home
Ask an out-of-state friend or family member to be an emergency contact that can help coordinate with everyone
Now let's take a look at how to protect your buildings from several natural disasters: hurricanes, tornadoes, fires and earthquakes.
How to prepare for hurricanes
Ensure your properties are in good condition before hurricane season hits, which is officially June 1 to Nov. 30. Repair loose shingles on roofing, trim any broken or dangerous tree branches and tie down trees at the trunk. Hire professional contractors to inspect your properties. Even a single loose nail is a threat in hurricane-force winds.
If a hurricane comes in, use Yardi Breeze to reach out to your residents. If you are able, send them updates via email and text if the property may be affected by a natural disaster.
Hopefully, you have a backup generator to make life safer and easier for residents during the post-storm recovery process.
How to prepare for tornadoes
These terrifying flatland funnels can make winds over 200 mph. To prepare, ask your residents to sign up for your county's warning system. This will alert them of any nearby tornado sightings and evacuation info.
Tornadoes can happen anywhere, but residents in the Midwest or Southeast are at the highest risk. Family-sized and community storm shelters will help keep residents safe. Otherwise, residents should take cover in their basements and cellars—this is also where their emergency kits and rations should be kept.
Don't hesitate to email your tenants emergency updates and plans for natural disasters. Let them know where they should seek shelter if they are home when a tornado hits.
How to prepare for wildfires
With the right preparation and a little luck during a wildfire, you can possibly save your property. Use fire-resistant building materials whenever possible to reduce the risk of losing structures to a fire. The National Fire Protection Association further recommends that properties in wildfire-prone areas have four safety zones:
Zone 1: Covers perimeter up to five feet away from the property and should be clear of plants, trees and patio furniture
Zone 2: Extends from 5 to 30 feet around the property, and all trees in this area should be 18 feet apart
Zone 3: Extends from 30 to 60 feet, and all trees should be 12 feet apart
Zone 4: extends from 60 to 100 feet, and all trees should be 6 feet apart
It might not be possible for multifamily property managers to clear up to 100 feet, but it's a good idea to clear as much space as you can. Still, some fires burn so hot and fast that they can cover over 100 yards per second. There's really no way to save your dwelling if it gets in the way of a natural disaster of that size. No matter what, if there's a fire in your area, follow all evacuation advice. Smoke, heat and flames are all deadly and cannot be "waited out."
How to prepare for earthquakes
All buildings in earthquake territory should be constructed with safety in mind. That includes adding extra support to cripple walls (walls that separate crawl spaces from the rest of the house), which can move during an earthquake. Other steel supports should be added to walls as determined by engineers and professional contractors.
Your residents can help themselves too. They can secure dressers, bookshelves and TV stands to walls. Any furniture that comes with the unit should be designed with earthquake safety in mind. Encourage your residents to do the same with their personal belongings.
As with other disasters, residents should follow emergency instructions. If a property is damaged, communicate your plan of action and instruct residents not to return home until it is safe.
Should I buy natural disaster insurance
Property managers can require residents to have renters insurance. This will provide greater coverage for your properties and reduce the chance that you end up paying for losses and damages. Please note: If you require renters insurance for one resident, you must require it for all.
Encourage insured residents to take an inventory of their belongings. Smartphones and tablets make it easy to record photos and video for insurance purposes.
Renters insurance does not necessarily cover your property in the event of a natural disaster. You may need to purchase specific insurance that covers one or more natural disasters.
Key takeaways on natural disaster preparation
Natural disasters can happen at any time, with or without warning. However, you can do a lot to prepare your properties. Remember:
The first 72 hours after a disaster are the most important
Let a professional assess your property for disaster risk
Have the right insurance, and consider making renters insurance mandatory
Use your property management software to update residents on policies and news