Property managers love a good holiday. After all, holidays are fun and festive. They give you opportunities to market your properties and surprise and delight your tenants (with the end-goal of getting more referrals and renewals, of course). Some holidays are made for this. You can host decorating contests, barbecues for the 4th of July or even hold a Black Friday move-in special! But what about Valentine's Day ideas? Those are tricky!
Certain holiday celebrations are difficult for property managers to pull off. Halloween, for example can be creepy, and Valentine's Day … well it can also be creepy. We're guessing that no tenant wants a sentimental, heart-covered card from their property manager. So what are you supposed to do? Never fear, we've got you covered with three non-creepy Valentine's Day ideas for property managers.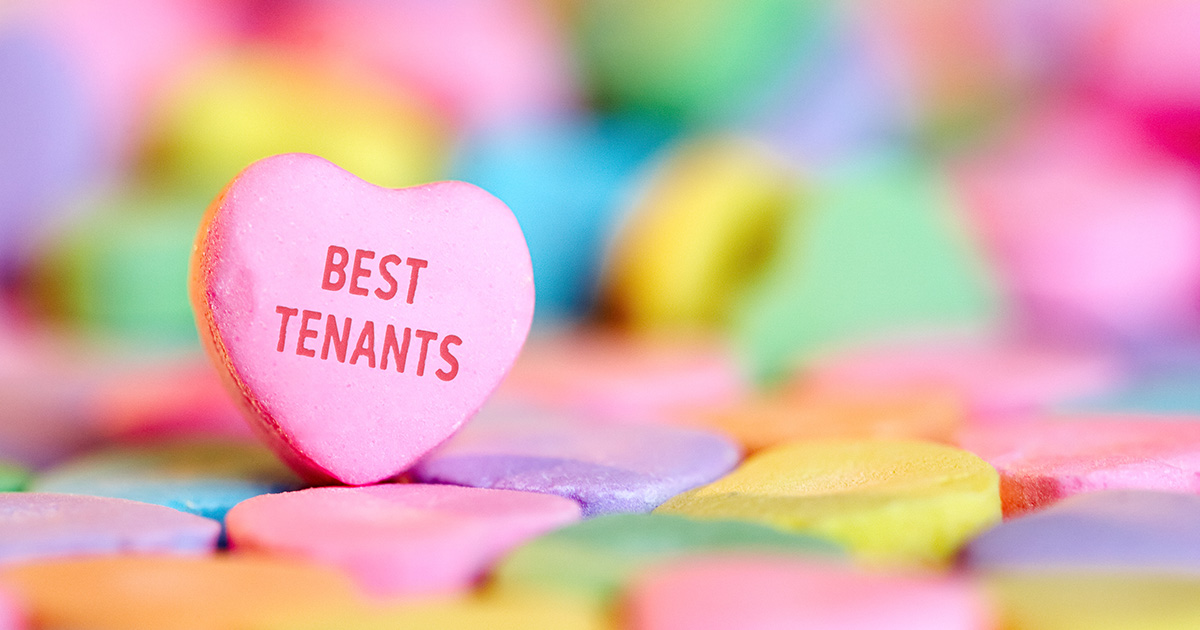 1. Give sweet treats
Fact: everyone likes candy or knows someone who does. Also fact: candy is relatively inexpensive. So why not bundle some up to create cute gifts that you leave in your tenants' mailboxes? Here's some quick tips to make sure your Valentine's treats work in your favor:
Do add a nice, non-personalized message like "We love our tenants." Or use it as a referral opportunity and do something like "We'd love to give you $100 off your rent for referring a friend who moves in."
Don't give them conversation hearts! You never know what kind of uncomfortable things those might say, unless you get custom candies made with your business name or logo… then go right ahead.
Do keep some treats in your business office as well to hand to prospects.
Don't forget to add your contact information.
2. Share some love for local businesses
Work with local vendors to create Valentine's coupons that you can email or mail your tenants. Partner with nearby restaurants to offer 2-for-1 meals, coffees or desserts. Get creative and reach out to other businesses as well so you can include offers like massage discounts, pedicure packages and salon coupons. You'll be treating your tenants, highlighting what makes your neighborhood so special and driving new customers to area businesses. It's a win for everyone.
Are you a commercial property manager? See how you can get the word out about your retail or office tenants. Maybe you can create coupons that you offer to new prospects or facilitate referrals between your tenants.
3. Send some love to the less fortunate
Out of Valentine's Day ideas? Sweethearts and tenants aren't the only ones who enjoy getting cards on Valentine's Day. You could partner with a local hospital, senior center or children's charity. Then, set up a Valentine's station in your office. Encourage your staff, vendors and tenants to make a card for someone who might not otherwise get one. You'll enjoy the warm fuzzy feeling you get when you drop them off.
Bonus points for doing all of the above and posting about it on your social media channels. You do want social media followers, right?
Read next: 7 Social Media Do's & Don'ts For Property Managers
This article was originally published 2/19/2019 and has been updated for relevancy.