Let's face it: It's hard to create the perfect property listing to lease your apartments. Common ILS mistakes hurt your chances of attracting prospects.
Luckily, Yardi Breeze makes it super easy to market your listings all over the internet. As great as that sounds, even with a great marketing service and excellent property management software like Breeze, you can still have bad property listings.
This article coves five of common issues as well as the solutions. Take a look!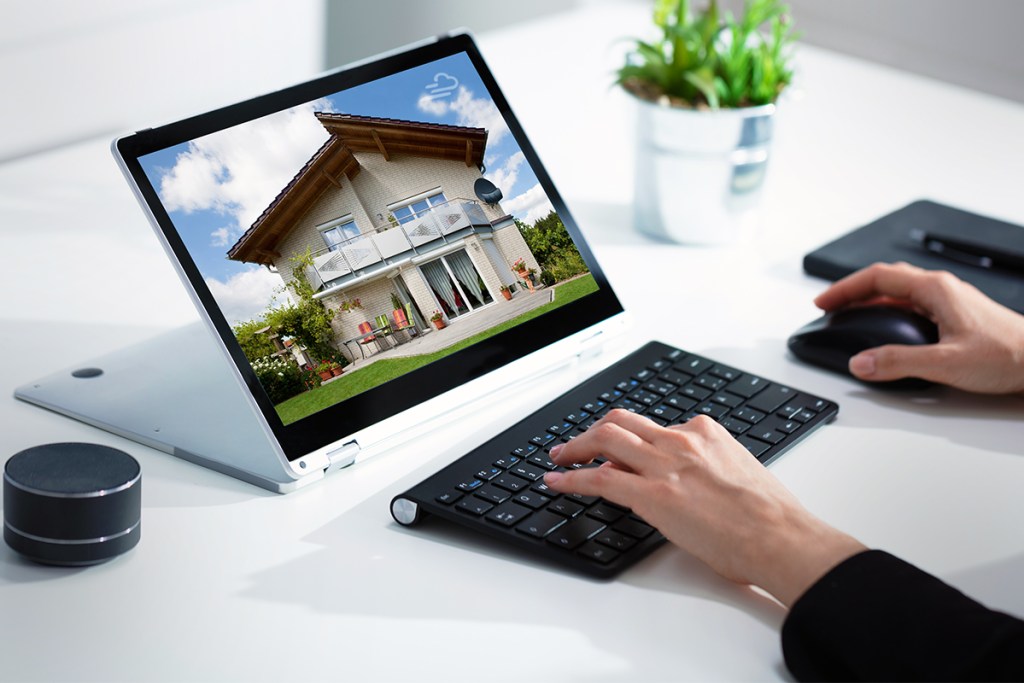 Mistake #1: Low-quality or missing photos
This one is the most obvious, but it's also one of the most common ILS mistakes we see. Every day, thousands of properties go unseen on the internet… because no one bothered to put up nice photos of them.
A low-quality photo can be just as bad — or worse — than missing photos. Bad lighting, cluttered floors, dirty walls, chipped paint, etc. all give an unprofessional appearance. Sometimes property managers rush to put up photos just to have them, and the results are, well, messy.
Take your time before putting up a listing. If you can afford to miss out on prospects because they're not impressed by your photos, then you can afford to take an extra day or so to do it right.
Hint: Smartphones are valuable property marketing tools. They let you upload high-quality photos from your phone into Breeze. Your photos will appear on RentCafe.com and other ILSs within 24 hours.
For more advice on taking good property photos, check out these 6 Mobile Photography Tips For Property Managers.
Mistake #2: Short or hard-to-read marketing copy
Let's say there's a property manager out there who studied art or photography. She has a real sense of design and takes beautiful photos for her property listings. But she neglects the descriptions, her copy is full of typos, etc.
We see this common ILS mistake all the time. While photos are the first things people see, the next thing they want to know is what you're all about. You don't want to leave a bad impression.
The solution? Take your time. Here are some simple rules to follow when writing a property listing:
Show, don't tell (but be concise)
Avoid pushy, rude or unprofessional language
Know the right words to use
Include a call to action
Pay attention to spelling and grammar
Ultimately, you want to get the reader to feel like this property is home.
Mistake #3: A bad website that no one can find
So, you have beautiful photography and you wrote some absolutely mouth-watering descriptions. Your property listing is looking good. But do you have a good website? If not, consider that 80% of all residential rental prospects will visit a property management company's website before they sign a lease.
Reviewing your property management website is one more way for renters to feel confident that your company is professional and reliable. If you have expired vacancies listed and/or no current site activity, there's a good chance you're losing business.
The solution is easy: Let Yardi make a professional website for your business. Our experts will make sure your site looks great and is always up to current SEO standards.
Contact us if you're interested in our website service.
Mistake #4: No social media presence
If you're thinking that property listing photos, descriptions and a website are all you need to complete your property listing, you're not done yet! Social media is the last piece of the puzzle.
If your ILS lets you add social links, you should absolutely do so. The most recent NMHC/Kingsley Renter Preferences Report tells us that 40% of renters now use social media in their apartment search.
Here are some easy ways property managers can attract social media followers:
Get on Facebook — it's the most popular social media site
Make sure your social media profiles are updated
Hire staff to help you (if you have the budget)
Mistake #5: Missing a call to action
The call to action, simply called the CTA, is one of the most important parts of your property marketing. That said, it can be easy to forget, which is why it's a common ILS mistake.
The CTA will appear somewhere in your listing description. It tells your audience what action you want them to take to learn more about the property. Here are some examples of good CTAs:
Call me today to learn more
Visit our site to apply today
Schedule an online tour
Check out other units available now
Don't overwhelm your prospects with too many CTAs. Give them one action to take. The goal is to get them to contact you in some way, so both you and the applicant can see if your property is the right fit.
Want more info?
If you're interested in property marketing, we've got you covered. Start with these 11 smart property marketing strategies.
Further reading: 5 Things You're Doing Wrong When You're Trying To Lease Your Apartments