Now that almost everyone has a smartphone, we all have tiny cameras in our pockets. That means you don't need to hire a fancy photographer and schedule a photo shoot to take listing photos anymore. You can do it yourself using a few mobile photography tips for property managers to make sure you get the best rental listing images. (Not that hiring a professional or using a DSLR camera is a bad idea. It's a great idea… if you have the budget.)
Keep reading to learn how to take better property photos with your phone to update your listings and appeal to more prospects.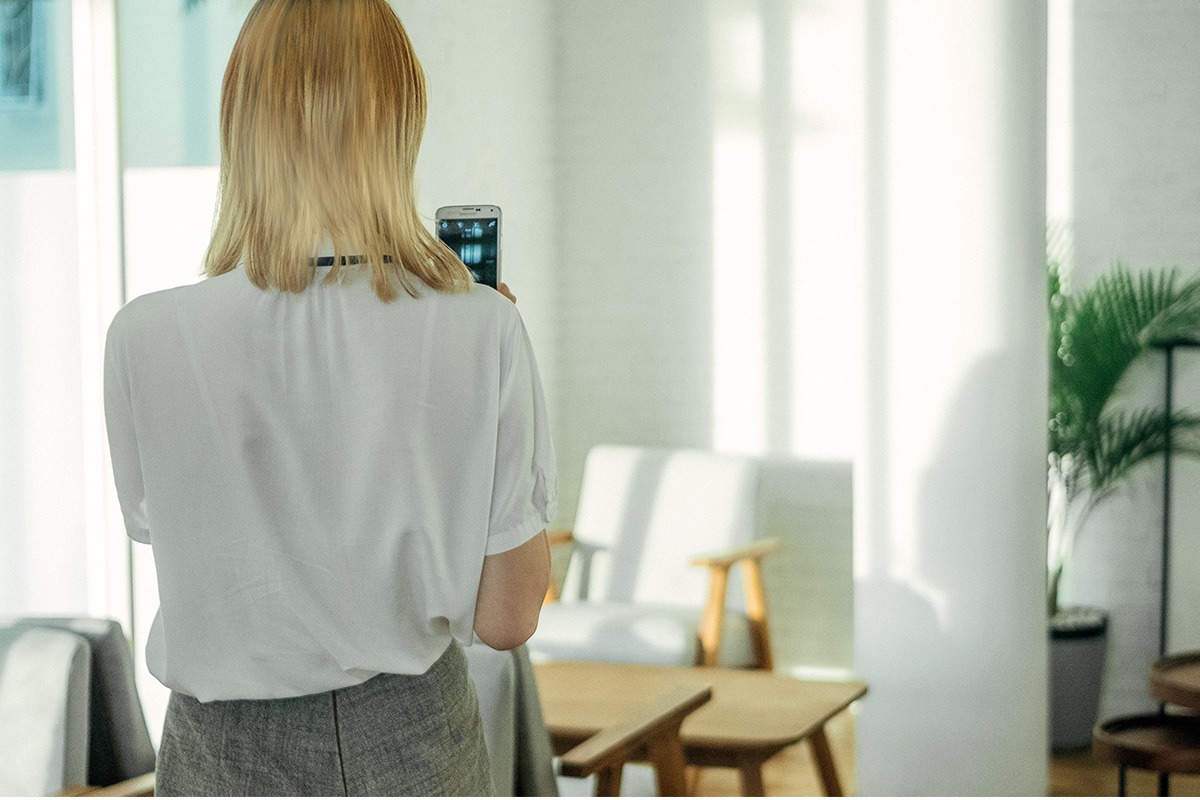 1. Go lighter & brighter
Unless your target market is vampires, showcasing a dark interior isn't a plus. Before taking pictures, open all the blinds and curtains and turn on all the lights. This will make the property more inviting to potential renters. It will also help you take sharper photos.
2. Use the grid lines
Grid is a smartphone camera feature that displays a thin grid of horizontal and vertical lines over the display screen. Grid is especially helpful when photographing properties – you don't want your listing to look like it's been built at a funny angle. Turning the grid on when you're taking pictures will help you make sure floors, counters, windows and walls are level without using a tripod.
3. Check the details
Stop! Don't snap that pic until you've given the space a thorough once over. Here are some commonly overlooked things to check for:
Is the toilet seat down?
Are the cabinets and drawers closed all the way?
Is everything off the counter?
Is the patio space swept?
4. Watch out for reflections
Be careful to keep yourself from showing up in mirrors, windows or shiny appliances, or you might end up featured in a funny real estate photo like this!
5. Don't take photos of nothing
Don't laugh… this happens all the time. How many photos have you seen on an ILS of a blank wall, corner or floor? No matter what you are trying to show potential renters, we guarantee you can find a more visually interesting way to do it.
6. Do edit your photos
Putting in a little bit of effort to edit your smartphone photos can make a big difference. Most phones offer quick built-in editing options for simple changes like cropping, rotating and even instantly enhancing. But downloading a free app like Snapseed or VSCO will give you a lot more power and control.
Bonus: Upload your listing photos directly from your phone
If you use Yardi Breeze, you can upload the photos on your phone straight to your listings on RentCafe.com – without having to go back to your desk to transfer and save photo files. We designed it to be super quick and a total breeze, because you have better things to do.
And oh yeah, if you did hire a photographer or use a more professional camera, of course you can use those too. More options, more ease, less hassle… that's how we like to do things!