Digital marketing can make all the difference for your property management business. That's because the internet can expose your properties to more people for less money than virtually any other marketing strategy.
To help you out, we've offered a lot of great marketing strategies on The Breezeway. Still, we realize these ideas are spread out across many posts. This article takes a lot of the great things we've discussed (and some things we haven't) and puts them in one place.
Want to improve your property marketing strategy? Here are 11 ways to do it.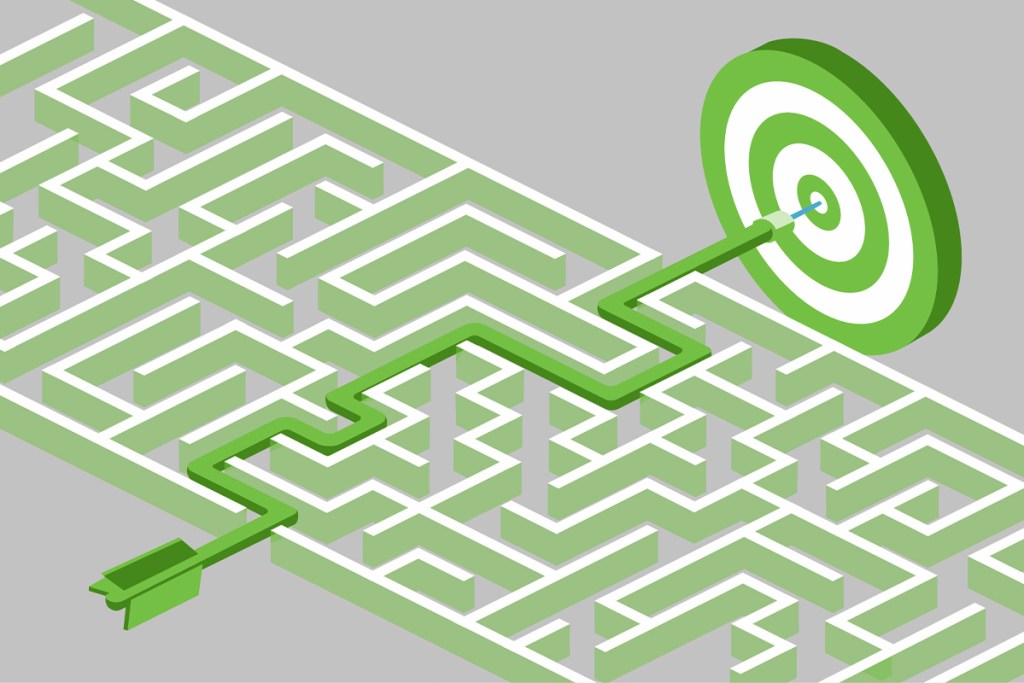 1. Keep your online listings up to date
You'll fill vacant units faster if your listings are updated. Add new amenities or upgrades to your listings right when they happen. Be sure to update your photos often too. You can even take and update photos using your phone.
And there's one point we can't emphasize enough. Make sure everything is spelled correctly and makes sense. Your word choice is important too. For instance, you want to speak directly to the reader by using the word "you." It feels more personal and, well, homey.
There are also words to avoid, such as "clean." Cleanliness should be a given, not something special you want to brag about.
For more tips, read: Words To Use When Marketing Your Properties Online
2. Use a reliable listing service
Finding the right listing service may feel like a chore, but it's a non-issue for Yardi Breeze users. That's because they have instant access to RentCafe.com, a property marketing service used by thousands of property managers nationwide. It's an easy way to update listings with your best photos and compelling copy.
3. Have a referrals program
Looking for easy leads? Your current renters may be your best options. If they know someone searching for a place to rent, and you have openings, doesn't that sound like a match? (Of course, you should still use resident screening to make sure.)
To sweeten the pot, offer a discount on one month's rent for every referral that results in a new tenant. This is a property marketing strategy that everyone can handle.
4. Allow online payments
Most people are paying rent online. Don't be part of the mere 25% of property managers who still insist on paper checks. It would be a mistake to assume that baby boomers, who make up one of the largest groups of renters, don't use online payments. They want this feature as much as millennials who grew up with the internet.
Once you allow online payments, make sure your prospects know. Include this information on your website, ILS and even your paid online ads.
5. Explore co-living rental arrangements
Co-living is here, and it's all the rage in urban areas across the country. Co-living isn't about pairing up random roommates at a bargain price. In fact, many of these renters are looking for specific, modern living arrangements with people who share their lifestyles and interests.
That's why your property marketing strategy needs to use market data from your area to find out who is renting these spaces and what they want. Here are a few general points about co-living renters:
Many are travelers or young professionals looking for short-term leases (i.e., days, weeks, months)
Private bathrooms are preferred, but shared kitchens and living rooms are acceptable
Most are looking for an arrangement with 4-10 other renters
Teenagers and small children are the least popular roommates in co-living arrangements (sorry, kids)
If you're not sure if co-living is right for you, but you're interested, we recommend trying it in a healthy growth market first.
6. Promote eco-friendly amenities
Going green is easier than you might think, and it's popular among millennials and baby boomers. Your property marketing strategy will include a list of amenities — highlight your eco-friendly ones on your listings. Consider these simple eco-friendly features:
Smart thermostats
Low-flow shower heads
Recycling bins and composting
7. Communicate important information via email
Did you know that 92% of residents prefer email for general information from management? Yardi Breeze lets you send email right to your residents' online portals. For example, if you're starting a referrals program, send an email letting your renters know they can get a discount for a successful reference.
8. Don't send too many emails
If you sent an email every time you had something you wanted to say, your residents would get frustrated and probably stop paying attention. It's important to know when you should (and shouldn't) email your tenants.
If you're not sure how much is too much, consider this: According to the 2020 NMHC/Kingsley Apartment Resident Preferences Report, 40% of residents say they prefer a weekly letter, and 40% prefer a monthly letter. So, if you're sending between one and four emails per month, you're probably on the right track.
9. Respond to all feedback, good and bad
It's hard to accept negative feedback, especially when we know that the comment is inaccurate. If you handle the feedback in a professional manner, a bad review won't necessarily turn away prospects.
When we get positive comments, our natural reaction is to respond happily and thank the reviewer. Now, here's what some people don't realize: You can do the same thing when you get a negative review. Remember, you're not just responding to the person with a complaint. You're showing everyone else who reads the bad review that you're a reasonable, smart and professional manager. Read some tips for responding to negative reviews.
10. Get a professionally built website
We're getting to the bottom of the list, so we better make 'em count. And it just so happens that it's more important than ever for you to have a website. In fact, 85% of residential prospects will look for a property management company's website. That fact alone makes this one of the most powerful online marketing strategies.
If you're hesitant to make your own website, we don't blame you. If done incorrectly, search engines like Google won't be able to find it and help make it visible to prospects in your area. When done right, however, it's a tool that helps you turn your best prospects into renters.
So if you do it, do it right by letting us make a professional website for your business. We'll make sure it's easy to use and optimized for search engines.
11. Host an event and take pictures
When you hold a barbecue or appreciation event for your residents, you're opening up a great networking and marketing opportunity. Provide some food, drinks and maybe a little music on the side. Take pictures of your happy, smiling guests for your website, showing future prospects that you have a fun, lively community.
These events are also a great time to talk about your referral discounts. Your happy renters are part of your sphere of influence, so don't be afraid to reach out in person at a fun event.
Experiment with marketing strategies
There's no such thing as a magic solution that will perfect your marketing overnight. Every region has its own quirks, and every business is managed a little differently. The property marketing strategies in this article are just the beginning.
You're only limited by your own creativity!