We often think of older and younger generations as being very different. Baby boomers may not understand millennials' love of avocado toast. And millennials may not understand how their elders watched a show like Howdy Doody without night terrors. And to be fair, they're both right.
Differences aside, millennials and baby boomers actually have a lot in common (when it comes to renting). For one, it turns out that many members of both generations are looking to rent rather than own. And both want similar apartment communities and amenities.
This is great news for property managers. To help you identify things that both generations have in common, we put together four rental perks that will attract millennials and baby boomers. As you read, think about which upgrades you could add to make your properties more attractive to both groups.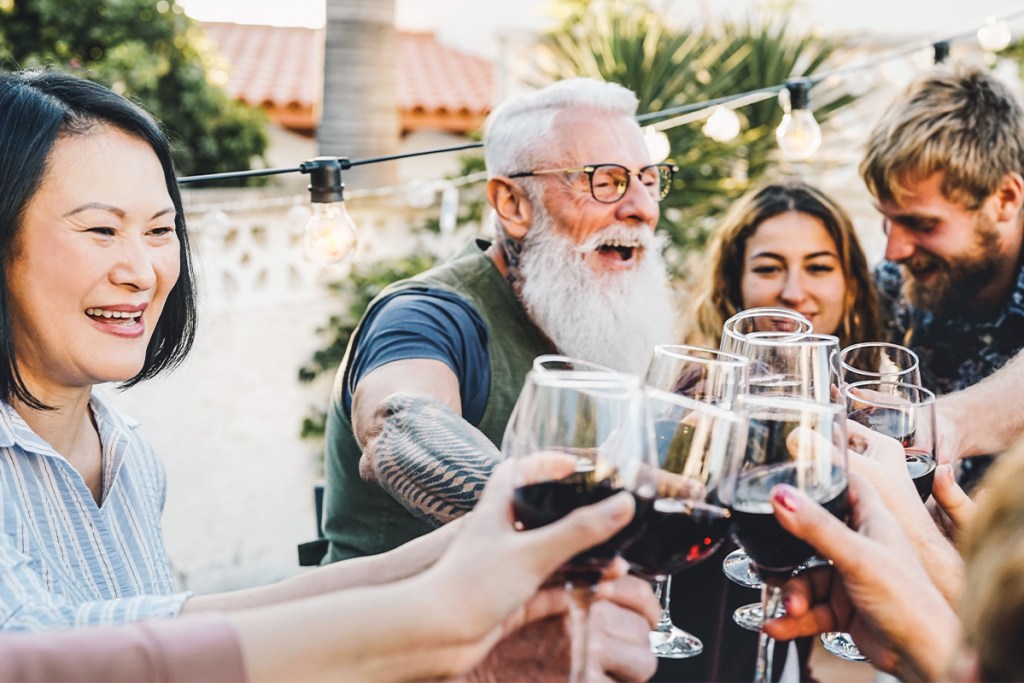 1. Online rent payments
In 2017, 75% of all rent was processed electronically. Baby boomers did not grow up with online rent payments, but that doesn't mean they don't want them today. Many boomers are great with technology and will gladly use their tenant portal to pay rent online.
2. Communal & coworking spaces
Everyone needs a bit of downtime. It turns out millennials and baby boomers want to enjoy open areas and lounges where they can grill, chill, chat and relax.
Property managers in urban areas can change simple rooftops into communal spaces. Gazebos, grilling patios, dining tables and benches make communal spaces fun for all.
If you already have a space like this, small upgrades will make the space more enjoyable. Even a few trees and plants add shade and visual appeal.
Likewise, coworking spaces will attract hardworking, reliable tenants. These spaces are especially desired by millennials, who make up the majority of the 23% of U.S. employees working remote. Out-of-office workers like coworking spaces with good Wi-Fi, outlets, desks and even a bit of natural light.
3. Eco-friendly amenities
Both millennials and baby boomers are interested in saving energy to help the environment and lower their bills. However, each generation has different green habits that you can cater to. For instance, boomers are more likely to compost food scraps and finish everything in the fridge. Millennials are most likely to bike to work and reduce paper usage with reusable grocery bags.
It's easy for property managers to take advantage of both generations' habits.
Install energy-saving appliances like low-flow shower heads.
Provide smart thermostats that connect to Wi-Fi.
Offer recycling stations and compost collectors that convert food waste into rich soil.
Keep bike racks on your properties to encourage eco-friendly commuting.
Use Yardi Breeze for paperless billing.
If you cater to different green habits, you just might inspire members of one generation to learn from the other. Now that's progress!
4. Hosted activities
Meeting people isn't always easy, even in a big city. To bridge the social gap, property managers can host fun activities.
Looking for ideas? If you have space, consider adding a yoga studio or fitness center. Use your pool area, rooftop or courtyard to host a monthly happy hour. If you host it, they will come! Use Yardi Breeze's email feature to promote these events to your residents.
Don't forget, barbecues and resident appreciation parties are great property marketing ideas. Get to know your tenants. Tell them about any referral discounts you offer. Happy tenants are more likely to leave positive property reviews.
Now, go find as many millennials and baby boomers as you can. Have a seat and watch some old episodes of Howdy Doody over a fresh plate of avocado toast. And don't forget to compost any leftovers.