It's been a busy year! We hope you've enjoyed reading the Breezeway as much as we've enjoyed creating the best property management blog articles we can. We looked at the most popular reads of the year and assembled them here for your convenience. These are the articles your peers have found the most useful on the Breezeway. Just click the title to get to the article!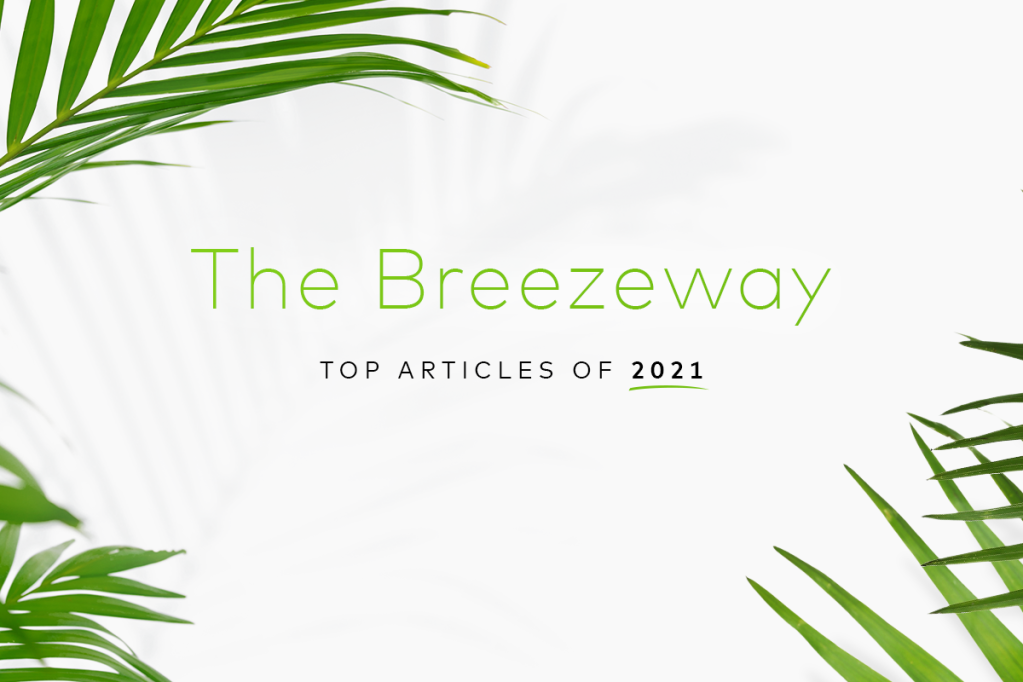 This was our most popular property management blog article of 2021. It's a useful read and has a sample letter at the end that you can use for your own purposes. After all, a well-written rent increase notice can give both you and your residents positive feelings about the future.
COVID-19 threatened the housing market and the economy, but it didn't destroy either. In fact, manufactured housing rents and occupancy rates returned to pre-pandemic levels — not necessarily something experts predicted would be the case back in April 2020.
Chatbots have been around for a long time, but it's only recently that they've become part of our daily lives. Let's look at a few ways chatbots improve your property marketing, help you attract prospects and retain current residents.
Property managers need to make informed leasing decisions based on an applicant's rental history, credit rating and criminal history. This popular property management blog article covers three ways to find the right tenants for your properties.
Recently, you may have heard about the rise of build-to-rent housing developments. These are entire neighborhoods of single family homes meant to be rented out rather than sold to homebuyers. Why is this happening, and what does it mean for housing providers?
One great thing about using Yardi Breeze or Yardi Breeze Premier to manage your properties is that syndicated property listings, application processing and resident portals are included. But what is RentCafe? We cover what you need to know in one of our best property management blog articles.
Yardi Bill Pay is an AP invoice payment service that completes payments to vendors, owners and tenants. Let's look at this feature gaining popularity thanks to its ability to save hours of repetitive labor.
Familiar with Gen Z? It's time to get to know them as customers, if you haven't already. After all, they'll likely be responsible for much of your income. This is one of our best property management blog articles of the year, and it covers ways to reach young and first-time renters.
In many commercial and association leases, tenants are responsible for both rent and a share of the property expenses. Common area maintenance (CAM) fees are one of these expenses.
Closing our list is one of our best property management blog articles from early in the year. Its content is taken from a presentation by Paul Vengilio, owner of LVPM, which he did for Breeze's annual online user conference, REfresh. Fraud prevention is always a priority in property management, but it's an even bigger issue now that many (or most) interactions occur online. So, how do you really know someone is who they say they are?
Two more popular property management blog articles
These two reads didn't make the list of best articles of 2021, but that's only because they were published and/or updated in 2020. These remain two of our most popular blog articles ever. We're glad you're enjoying them, and we promise to stay focused on the material that matters to you.
Most read article of the year: Emotional Support Animals: What Landlords Need To Know
Runner-up: 9 Fast Ways To Winterize Manufactured Homes