We all know 2020 was a rough year. COVID-19 threatened the housing market and the economy, but it didn't destroy either. In fact, manufactured housing rents and occupancy rates are back to pre-pandemic levels — not necessarily something experts predicted would be the case back in April 2020.
Further, there's reason to believe manufactured housing will outperform much of the housing market in 2021 and beyond. Let's explore why.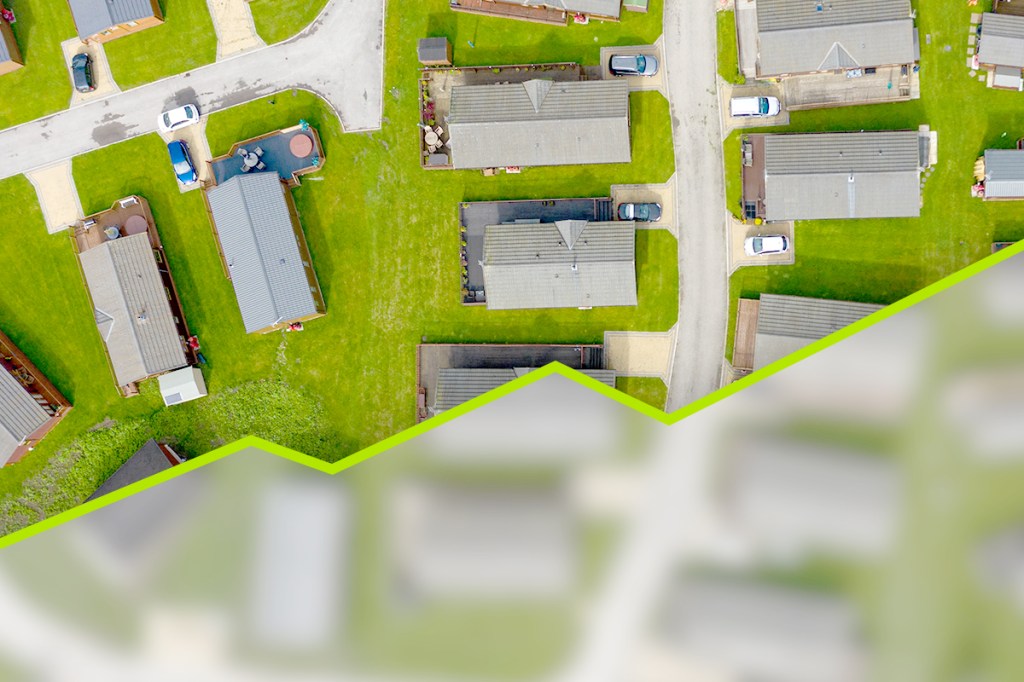 1. Manufactured housing communities are in high demand
The second quarter of 2020 was a scary time in the manufactured housing industry. As COVID-19 surged nationwide, joblessness, nervous investors and overall concern for the economy hurt the industry's short and near-term outlook.
But according to a recent NorthMarq report, sales of manufactured housing communities bounced back in the third quarter:
Rents increased 3.7% compared to the previous year
The national occupancy rate reached 93.3%
Investment activity increased, with sales cap rates averaging 7.8%
Perhaps the only downward trend is shown in the supply of manufactured housing, which decreased 1% from 2019. (Even that isn't a major loss, all things considered.) Many production chains were disrupted as a result of the novel coronavirus, which may be the reason for the decline.
Here's the bottom line: Rents are strong, and the industry's demand is as high as ever. That's a good reason to believe manufactured housing is positioned to outperform the rest of the housing market in 2021.
2. Affordable MHCs can help solve the affordable housing crisis
The shortage of affordable housing is a major issue in American society. The good news is that manufactured homes are around half the cost per square foot of in-place homes. If housing providers can offer the same quality of life for a fraction of the cost, they're almost certain to find qualified renters. In fact, demand for manufactured homes is currently far greater than the supply. This is a problem for the industry, but it's one that can be resolved relatively quickly via investment and development.
3. There is plenty of investment opportunity
Manufactured housing is often considered a stable investment. That's because these communities generally see low turnover and stable rents. With the national occupancy rate over 93%, there's nothing but a shortage in supply that's stopping this industry from really taking off.
4. Manufactured homes are (un)surprisingly high quality
As noted by Commercial Property Executive, manufactured homes built today are nothing like ones built in the past. Unlike early mobile homes (built before 1976, when the HUD code was introduced), new models are built with many of the same materials and construction techniques as foundational homes. They also include many of the same features and amenities (e.g., granite countertops, new appliances). If renters are looking for a high-value deal, they need to take a closer look at well-built, competitively priced manufactured housing.
5. Retired baby boomers are a growing demographic
In 2021, baby boomers are between 57-75 years old. That means most of them will be retiring over the next decade (and many are already retired). We already covered that manufactured homes offer modern, high-quality amenities at a fraction of the price of other rental and purchasing options. This will make them a great option for retirees on a fixed income.
Don't overthink it: If you're looking to attract baby boomers to your community, you can actually do so with many of the same rental perks used to bring in millennials:
Online rent payments (made easy with Yardi Breeze Premier)
Communal spaces
Eco-friendly amenities
Hosted events and activities
Fitness areas, tennis courts, swimming pools, etc.
A word on young renters
By 2030, there will be 55 million Gen Z renters, the youngest adult-age demographic. They'll be looking for affordable rentals, so manufactured housing community managers should try to get to them first by marketing their communities online (especially on social media).
Looking for more resources?
Check out this great read from Commercial Property Executive: What Are the Top 5 Manufactured Housing Investment Myths?
And this CPE interview on what 2021 will look like for manufactured housing communities.