In many commercial leases, tenants are responsible for both rent and a share of the property expenses. Common area maintenance (CAM) fees are one of these expenses. CAM fees help cover the landlord's direct expenses for maintaining areas shared by all tenants.
Because CAM expenses vary depending on the real charges accrued, reconciling estimated CAM charges with actual charges can be time consuming. Automating CAMs with Yardi Breeze and Yardi Breeze Premier is one easy way commercial property managers can save themselves a significant chunk of time.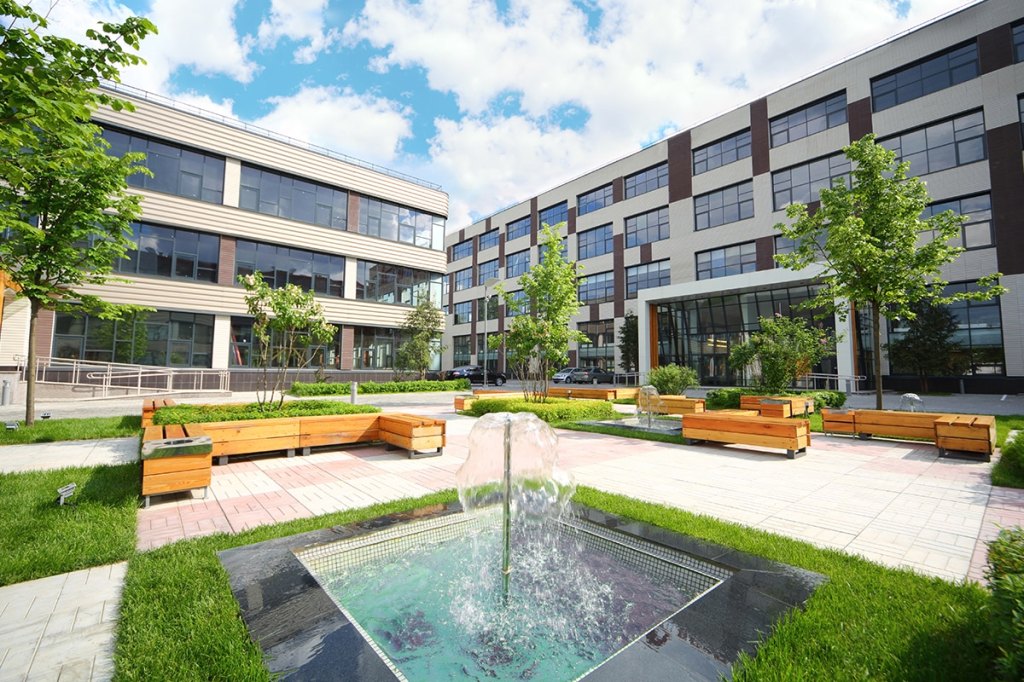 What's included?
CAMs can include the cost of maintaining both internal and external spaces. Internal common areas may include elevators, public restrooms, hallways, lobbies and more. Outdoor common areas often include parking lots, landscaped spaces and signage.
Clearly stating what CAM fees cover in your lease can help you avoid questions and possible conflict with tenants later. CAM fees are usually allocated to tenants on a pro rata basis, meaning the more square footage a tenant rents, the greater their percentage of CAM expenses.
Do CAMs work for HOA & condo as well as commercial properties?
Yes. Association managers using Breeze Premier will be able to assign and collect CAM fees just like commercial managers.
How does it work?
Tenants pay a monthly estimate charge for the property expenses. The actual expenses are tracked in recoverable expense accounts throughout the year. Then, at the end of the year, a reconciliation is done.
The tenant's share of the actual expenses is calculated
The tenant's share is compared to the estimated charges the tenant has paid
If the expenses are greater, an additional charge is created for the tenant; if the estimates are greater, the tenant gets a credit
Saving time with CAM reconciliation in Yardi Breeze & Yardi Breeze Premier
Of course, manually tabulating a year's worth of expenses and comparing it to estimates for each tenant can be a time-consuming process, especially if you have many shared spaces or multiple properties. Fortunately, Yardi Breeze and Yardi Breeze Premier automate CAM reconciliations and calculate commercial recoveries for you.
In both programs, CAM reconciliations are as easy as 1-2-3:
Designate a property as commercial and set up its tenants accordingly
When you create payables for CAM-related property expenses, code them to accounts that are designated as recoverable accounts
Run a reconciliation report at the end of the year to create the balancing charges/credits to the tenants
When you're finished, you can automatically generate a reconciliation letter for each tenant. The reconciliation letter will show the balance due or owed and the reconciliation calculation detail for the year. You can even email the statement to the tenant.
Just like that, you saved yourself a ton of time, trouble and paper!
Try these add-ons with Breeze Premier
Our commercial functionality is designed to streamline your operations, from CAM reconciliations to percentage rents. Additionally, there are a few add-ons you might want to check out. They're completely optional and have been increasingly popular for both remote work and in-office settings.
Commercial tenant portals
Your tenants are your most important asset, so make their experience interacting with you as seamless as possible. A commercial tenant portal makes it easier for tenants to pay rent, enter maintenance requests and look up retail sales data. Better communication leads to higher retention rates, so we'll work with you to create a great-looking, easy-to-use site.
Investment Manager
Investment management software is better online. With Yardi Investment Manager on your side, you'll track capital commitments, contributions and distributions from a single dashboard. Plus, built-in CRM tools improve investor relations, and investor portals (a favorite among many) provide instant access to key metrics and documents. When you simplify communication while enhancing the professionalism of your portfolio, you make it that much easier to attract new investors and hold on to your current ones.
Learn more about CAM recovery and Breeze Premier add-ons
Questions? Want to keep exploring? Use the chat button at the bottom of your screen and let us know what's on your mind. Or just ask for a demo of Breeze's CAM recovery function, CommercialCafe Property Websites and/or Investment Manager.