Single family homes are back in the form of build-to-rent housing. The housing market that was crushed when the 2009 housing bubble broke has since returned.
But there's a twist!
An increasing number of build-to-rent housing developers are establishing neighborhoods of single family homes to rent rather than sell to homebuyers.
Why is this happening, and what does it mean for housing providers, property managers and real estate investors?
If you'd like to see the source we used for the information in this article, check out the July 2021 Yardi Matrix single family rental report.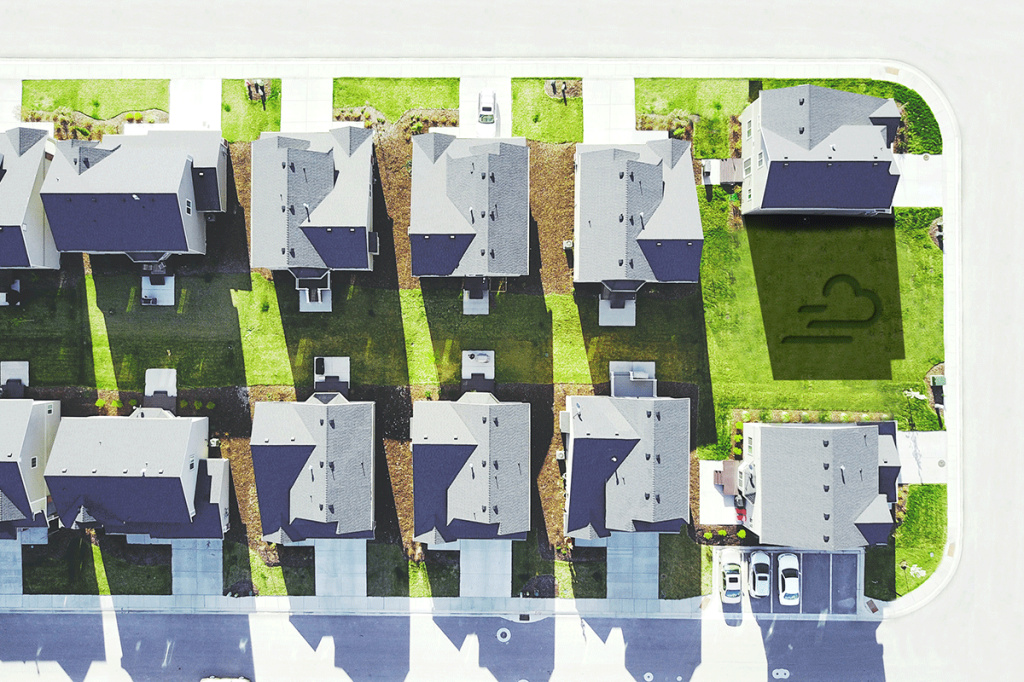 Why build-to-rent housing is gaining popularity
Since the Global Financial Crisis, single family rentals, including build-to-rent housing communities, have gained in popularity. There are several reasons for this:
Families struggle to qualify for a mortgage loan
They can't afford the loan, if offered
They want the flexibility to move in the future
Some still desire more space and the privacy of a detached home.
There are many costs of homeownership that can be avoided by renting a single family property, making build-to-rent housing an even more appealing option for renters.
Investors are coming in
Before the Global Financial Crisis in 2008, institutional investors made up a mere 2% of the single family market. To this day, they remain a small slice of the market. 
But this is changing.
Eyeing the potential growth of the build-to-rent housing market, many institutions have come onboard. In fact, these investors have allocated more than $10 billion to the sector over the last few years. (Yardi Matrix made this determination based on corporate announcements and news reports.)
As demand for rental properties increases and more capital floods new developments, it's likely that the number of build-to-rent housing projects will continue to rise over the next few years.
Build-to-rent housing is maintenance made easy
Multifamily and single family housing have at least one thing in common: They both require ongoing maintenance. Apartment managers benefit from having all doors to a property close together, which makes it easier to do repairs, making maintenance more efficient. Single family rentals are often far apart, making maintenance and renovation projects less convenient.
If single family rentals are built in the same neighborhood at the same time, large-scale renovations become more predictable and easier to manage. Savvy property managers may also choose to include common amenities per property, such as swimming pools or unique landscaping. It is far easier (and likely less expensive) to service multiple pools and lawns if they are literally next door to one another.
Build-to-rent housing is a developer's dream
Build-to-rent developers will find it easier to take on larger projects when development occurs in a smaller space. They'll also have more control over the quality of the homes, what they look like, how they're spaced apart, the layouts, etc.
These homes offer the rare and exciting combination of being new and accessible. That means property managers will be able to charge more in rent than they would for older, more worn homes. Maintenance issues will likely be kept to a minimum for a least a few years.
What's the catch?
On a practical level, it can be hard to find enough land to support the construction of a large number of adjacent homes. Once that's done, getting started on a project will likely take time. There will be permits, planning and paperwork galore, but isn't that always the case, anyway?
Property management software, meet build-to-rent housing
Current technology is ready for the build-to-rent market. Yardi Breeze is already ideal for property managers looking to rent out single family rentals, and build-to-rent homes are no different than any other single family property. You'll still be able to:
Market, lease, manage and maintain your properties from anywhere
Manage your BTR community's finances with built-in accounting
Sign leases, collect rent and handle maintenance requests online
Create community reports for owners in seconds
Don't forget!
The July 2021 Yardi Matrix single family rental report we mentioned at the top of this article is a great place to dive deeper into the current state of build-to-rent and single family rentals.