It's a good time to be a pet-friendly property manager. According to the 2022 NMHC Renter Preferences Survey Report, 51% of renters say they are more likely to rent at a pet-friendly property when deciding whether or not to schedule a tour. That means they'll be looking for your pet policy online.
But here's the catch.
It can be difficult for prospects to find pet policies. Sometimes they aren't listed, and sometimes there are restrictions that aren't disclosed up front. You can save your prospects time by making your full pet policy easy to find online. However, including your full pet policy in your online marketing takes very little effort and will help you attract renters who align with your community.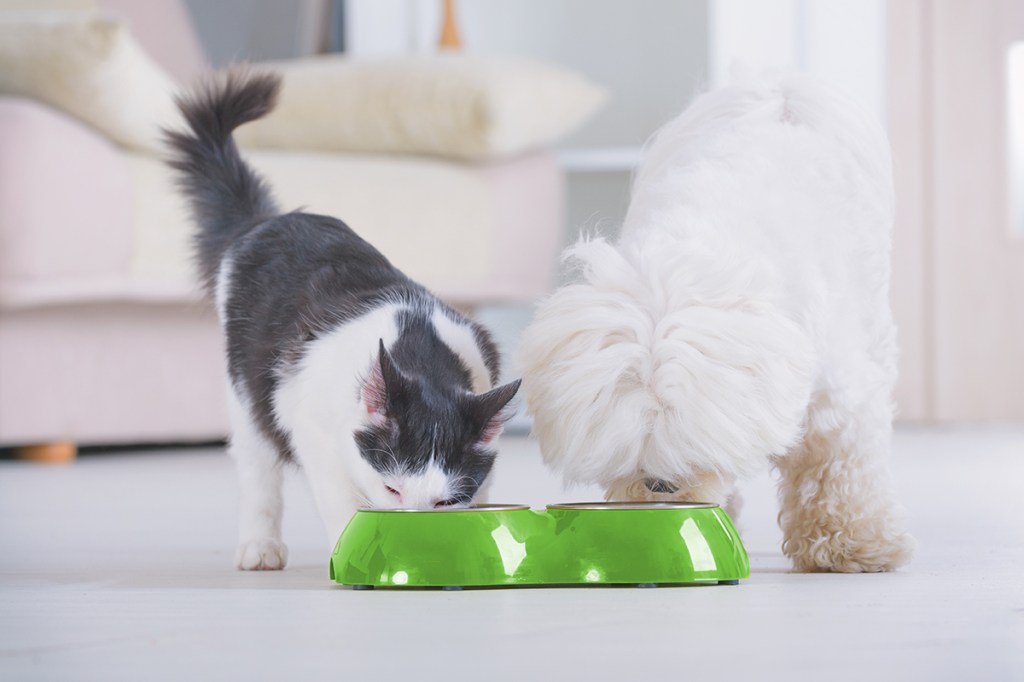 "Pets OK" isn't a detailed pet policy
Apartment seekers are used to seeing a few basic pet policies online. Below are descriptions commonly used (but not necessarily recommended) on ILS pages and marketing websites, as well as tips for simple ways to clarify your pet policy online.
"No pets"
In this case, the pet policy is pretty clear. No further detail necessary. But remember, service animals and emotional support animals (ESAs) are not considered pets by law. This is a tricky and much-discussed industry topic, so we encourage you to read up on what landlords need to know about ESAs.
"Pets OK"
If this is all you have online, renters are going to have a lot of questions. What kinds of pets? Dogs, fish, cats, rodents … spiders? Any number of pets? You'll want to clarify this.
"Dogs & cats welcome"
This pet policy is better but requires more explanation, including:
Are there breed/weight restrictions?
What about small/exotic animals?
How many animals per property?
"Cats & small dogs only"
This might be confusing. How do you define a "small" dog? By weight? By breed? What if they have several small dogs? Make sure your pet policy is as specific as possible.
Explain your pet policy faster with a chatbot
The majority of business transactions begin online. And since 85% of apartment seekers will visit your website, it's important that they can find up-to-date information quickly. Unfortunately, it's impossible to list everything you could possibly say without overwhelming the prospect. That's the genius of a chatbot. Its artificial intelligence knows everything about your property: your work hours, tour availability, pet policy, etc. Chatbots are powerful tools that make it easier for you to do your job … as long as you find the right bot. There are literally thousands of them.
Did you know? RentCafe Chat IQ is a chatbot made solely for property managers. Check it out!
Check out competitor pet policies
Multifamily communities are often situated near other communities. This makes it easy for apartment seekers to compare pet policies online and visit a few properties they think fit their needs. Research your competitors' social media, listings, websites, etc. to know what they're doing with regards to their pet policy, among other perks. You certainly don't want to lose leads just because the information renters want is easier to find from your competition.
Put your pet policy on social media
Google has long been the most-used search engine on the internet. And YouTube, which is owned by Google, has been the preferred search engine for video.
Not anymore.
In 2021, TikTok overtook Google to become the most popular online destination. The data is still new, so we're not completely sure how this will directly affect renter search habits in the years to come. However, the NMHC renter survey reveals that 40% of apartment searchers will look at your property's social media. Of those, 68% prefer Facebook and 62% prefer Instagram. (As of now, only 7% look on TikTok.) Putting your pet policy on the most popular social media sites is an easy way to attract prospects to your property.
Plus, if one thing is true about social media, it's that people love to show off their pets. You might be able to capitalize on this with fun and informative pet policy marketing videos on social media. You might even turn out to be a pioneer in the field.
Get ready for Gen Z
The next big wave of young and first-time renters is right around the corner. By 2030, there will be approximately 55 million Gen Z renters. Combine that with the fact that 63% of TikTok users are under 30 years old, and it's easy to see why this extremely popular (and growing) social media channel will likely have a place in your marketing strategy.
Put simply, young people are on TikTok, they're your future renters and they'll want the information they need — pet policy included — at their fingertips.
Ready to become a video marketing guru? Read our 3-Step Plan To Make Property Marketing Videos For Social Media.