Pop quiz: Which demographic makes up the largest group of renters in the United States?
A. Baby boomers (born 1946-1964)
B. Generation X (born 1965-1980)
C. Millennials (born 1981-1996)
D. Generation Z (born 1997-2012)
If you said C, give yourself a pat on the back! (Our lawyers say we can't actually offer a better prize.) Millennials make up about 40% of all renters.
Gen Z, on the other hand, only make up about 16% of all renters, so they might not be on your radar yet. But that's a mistake. Here are four ways Generation Z renters will affect how property managers do business.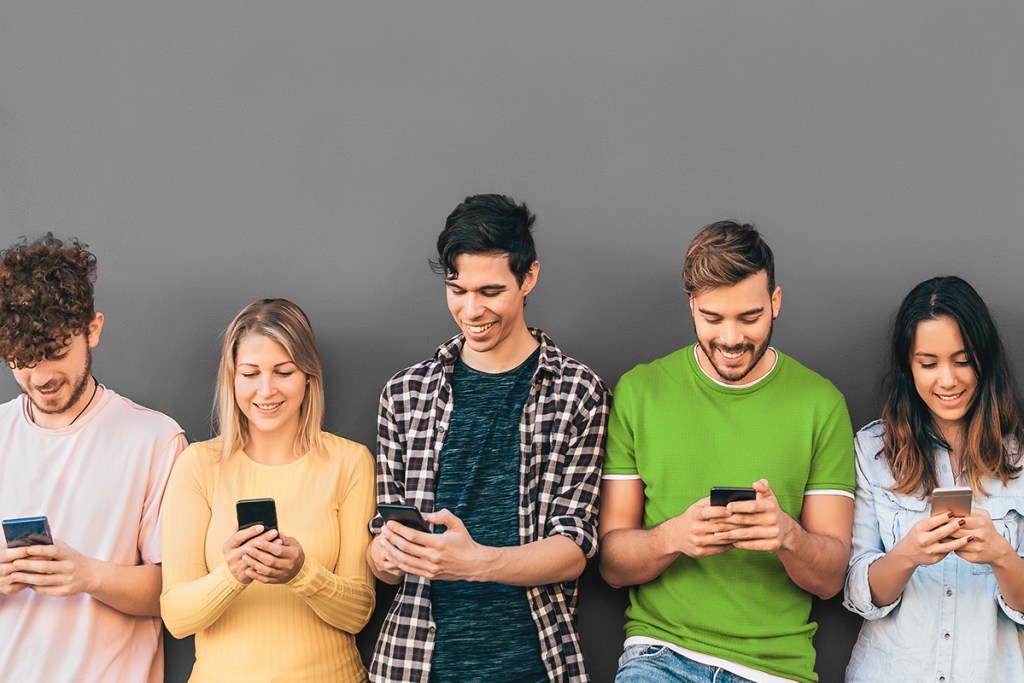 1. There will be millions of Generation Z renters
Right now, there are about 8 million Gen Z renters. By 2030, that figure is expected to increase to about 55 million. That growth simply can't be ignored. Capturing the attention of these future renters is going to be a decades-long competition with other property managers.
The numbers speak for themselves.
2. They will expect tenant portals and other online benefits
Property management software is already an essential tool in this business. A mobile friendly platform like Yardi Breeze makes work easier for you, but it also increases the chances that Generation Z renters will choose your properties. Let's dig into that a little more.
Why Gen Z will demand rental software
They …
Expect instant access to information and services
Want to communicate via text
Prefer to pay rent on the go
Trust and likely prefer signing leases electronically
They want to report maintenance issues quickly
How Breeze handles these demands right now
Tenant portals provide instant access to payment history, email, the Help Center and other services
Breeze Premier offers two-way texting
Online rent payments can be made from anywhere
Breeze lets them e-sign leases from a phone, tablet or computer
The RentCafe app makes it easy to snap and send photos of maintenance issues
3. They will keep you active on social media
Generation Z renters will be very active on social media. In fact, most Gen Zers are on social platforms for an average of two hours and 55 minutes each day — almost an hour longer than the average millennial. So if you're going to get their attention, you'll need a presence there as well.
According to the 2020 NMHC/Kingsley Associates Apartment Resident Preferences Report, 45% of residential prospects look at a property management company's social media. That's up 5% from 2017, and we expect this figure to grow in the years to come.
Benefits of having active social media accounts
It's free to post new content and listings
You can host and record live property tours
Standard posts can be "boosted" with advertising dollars to reach more viewers
You can respond immediately to prospects and tenants
The more you post, the easier it is to get social media followers
4. They'll also "force" you to advertise on social media
The rental industry is extremely competitive, so it's important to precisely target your audience and get its attention. To reach Generation Z, this means advertising on social media.
Facebook is a great place to find Generation Z renters, but it's not the only option.
Why social media marketing is great for property managers
You can see your ROI and other data points as they happen
You only spend money on people most likely to click on your ad
It's easy to get results with a smaller budget compared to print advertising
A/B testing lets your try different marketing strategies without increasing your budget
In addition to Facebook and Instagram, Generation Z is heavily invested in social media platforms that have yet to catch on with some advertisers. One such platform is TikTok, which is mostly used for short, fun videos that are easy to share with others.
Don't let this next sentence shock you: Property managers should get TikTok accounts and see what it's all about. It may or may not be something you advertise on in the near future. However, this kind of market research is something you should spend some time doing before you try out an ad.
Wait … why not just advertise on TikTok now and see how it goes?
TikTok is new, and it's predominantly a young person's space. Generation Z renters will be very conscious of older generations "trying to be cool" by adopting their culture and platforms. Spend time getting to know them before trying to attract them as prospects.
Further Reading: 7 Social Media Do's & Don'ts For Property Managers