Between the pandemic and advances in mobile technology over the past few years, the 2020s will look very different than the 2010s. For the sake of security and ease of use, most property management software has transitioned to the cloud. Owners, investors and operators are putting more emphasis on services that enhance the rental experience and better accommodate the lifestyles of younger renters. Not to mention, artificial intelligence, smart home tech and cultural shifts are rapidly driving change in property management. Yardi leadership has discussed the property management trends real estate executives need to address to meet the needs of their multifamily communities and keep pace with a rapidly changing industry.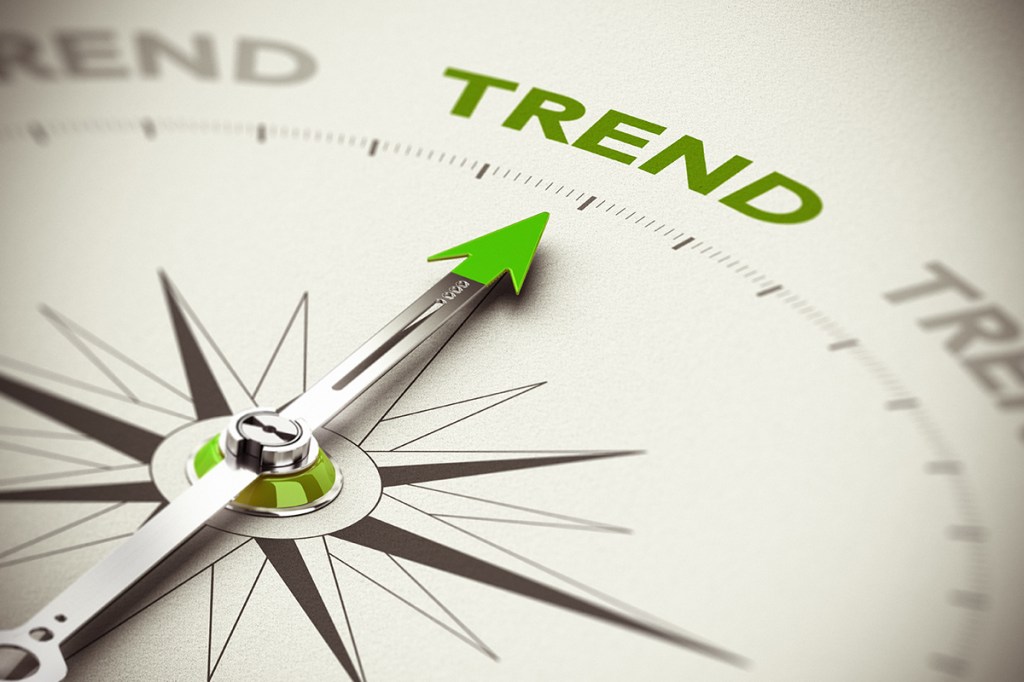 1. Renters are looking for online flexibility
These days, there's more to flexibility than being willing to adjust lease terms, minimum credit score for applicants, pet policy, etc. Those are all great ways to show flexibility to renters, but the main thing renters are looking for is online flexibility. They want to be able to handle most, if not all, business with you online.
The best way to accomplish this is by offering online payments, which is easily done with the latest property management software. This will also let you provide secure resident portals renters can use to automate payments and track their payment history.
In the past, rent was usually paid by check. Today, with the prevalence of online and mobile tech, 76% of renters prefer to pay electronically (e.g., debit, credit, ACH). That's according to the 2022 NMHC Renter Preferences Survey Report. In fact, it's increasingly common for renters to ask for flexible options including Apple Pay, Venmo, money cards and other non-traditional payment methods.
When your residents can transfer money straight into your bank account, there's less chance of missing/late payments, you do virtually nothing in terms of collecting rent, record-keeping is simple and paperless — and everyone is that much happier for it.
2. Fraud prevention is more important than ever
Online leasing is an incredible timesaver for you and your applicants. In fact, the 2020 NMHC Renter Preferences Survey Report reveals that 73% of leases are being signed electronically. What's more, the 2022 version of that same study shows that 61% of renters would prefer to renew their lease agreements online. It's just so easy to send and sign documents electronically, keeping a secure, permanent record in the cloud.
But as the saying (sort of) goes, with great power of online leasing comes great responsibility to prevent fraud. Without face-to-face interactions, it's crucial to make sure your renters are who they say they are. We've written about fraud prevention, one of the most important parts of a property manager's job. Luckily, if you're using software with integrated resident screening, you're covered.
For instance, when you add resident screening to Yardi Breeze or Yardi Breeze Premier, you get our advanced screening software, ScreeningWorks Pro. It's a robust system that reveals credit history, criminal records for the three major federal bureaus, social security verification and more. The screening is built right into the leasing process, so before any prospect can send you an application, they have to go through screening. This important property management trend offers peace of mind for you and your entire community.
3. The Great Resignation is forcing employers to get creative
Yardi leadership did not mince words when describing what is commonly referred to as the Great Resignation. That is, the pandemic-induced phenomenon of employees either leaving their jobs or else retiring early. It's left many businesses with employee shortages, and it's hitting mom-and-pop businesses the hardest.
But have property managers been resting on their laurels, content to lose productivity and income until the "storm" passes? No way! They've gotten creative, making up for employee shortages by centralizing property functions and automating processes where they can. Because property management software is capable of streamlining your entire workflow, those who have adopted it are that much better prepared for setbacks in the labor market.
Chatbots are the future of multifamily
Innovations in customer service let you automate simple conversations that could chew up hours of your precious time and pull you away from higher-level tasks.
The secret is to utilize artificial intelligence. More specifically, the right chatbot can help property managers do their jobs by automatically responding to prospect and renter questions on pricing, availability, your pet policy and anything else you need it to do.
In January 2022, property managers saved an average of 80 hours per month with RentCafe Chat IQ, our proprietary chatbot available as an add-on to Breeze Premier. If you're struggling to replace staff as a result of the Great Resignation, this property management trend might be a good option for you as well.
4. There's a property management trend toward brand loyalty
Every business is also a brand. The most successful businesses lean into their identity, aka traits that make them unique in their field. While loyalty can wax and wane over time, there was a 20% increase in brand loyalty from 2019-2020. With the right approach, businesses can benefit from this property management trend as well.
But what fosters brand loyalty? The answer comes in finding what's in your residents' hearts, not their heads. In other words, loyalty is more emotional than rational. In fact, the Consumer Loyalty Engagement Index reports that the decision-making process is 80% emotional and only 20% rational.
How are you making your residents feel about your business? Cash incentives are good in some cases, but one study found that 74% of consumers develop loyalty when they feel valued and understood. That means listening and being responsive to their needs.
Here are three simple ways you can increase brand loyalty to help retain residents.
Develop a resident retention plan
Can you offer incentives for signing longer leases? Do you host activities and get-togethers? Even with a small budget, you can send thoughtful gifts such as movie passes, gift cards or letters of appreciation.
Make sure everyone knows about your referral rewards program
Your residents are more likely to find and refer others to your properties if they're happy renting from you, and they're even more likely if there's something in it for them. A cash incentive works best for this one.
Survey your community
If you ask the right questions, a tenant satisfaction survey can be an extremely effectively way to build brand loyalty. But if you don't actually act on what your residents are saying, it can also be a complete flop. Find out if they're satisfied with how well you handle maintenance requests, the amenities you offer, community safety/security, etc. If they feel positively in most areas, your survey is actually a great way to remind them — and increase those positive emotions toward your brand.
And don't forget to ask residents to leave an online property review.
5. Residents want sustainability
A sustainable community is a future-proofed community. Not only do sustainable practices increase interest in your properties, but eco-friendly practices actually increase property value. Leak detection technology and smart thermostats can save you and your residents a ton of money in energy bills.
If you really want to stand out from your competition, smart waste management services can reduce waste and improve recycling efforts. The same goes for low-flow shower heads and drought-tolerant landscaping.
We even have a list of 51 ways to save water and energy at your properties. Take it, it's yours!