The holiday season is fast approaching (even though shopping malls and TV commercials tell us it's already here). While you're busy planning thoughtful gifts for friends and family, there's one more group you should keep in mind: your residents.
After all, you want your residents to think well of you, especially if you want them to give you a positive online review.
The key here is to keep your gifts simple, yet thoughtful. Here are five gift ideas for residents that won't break the bank.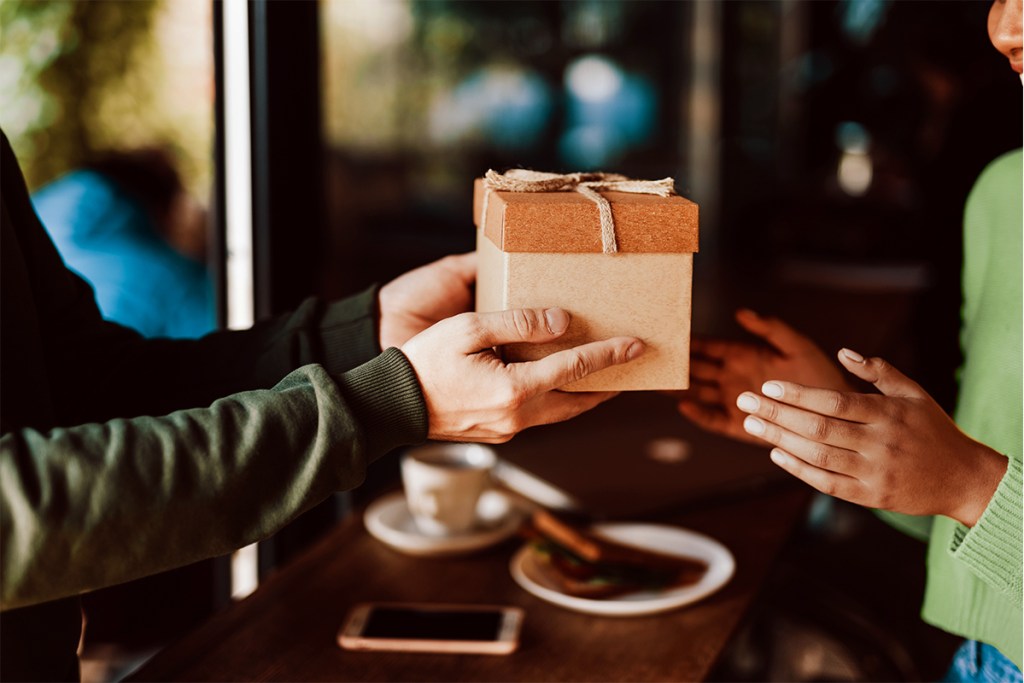 1. Movie passes
Movie passes are thoughtful gifts because they offer an experience. Your residents get to choose the movie, which eliminates the awkwardness of giving them a gift or experience they don't want.
You may be able to obtain movie passes at a discount if you buy in bulk, and some theaters offer special business rates. Contact your local movie theater to see what they can do for you.
2. Gift card to a local business
Just as a movie pass offers your residents an experience of their choice, a gift card to a local business lets them pick out something they want.
If you know them well enough, offer a gift card to a specific place they enjoy. That way, the gift will have more meaning. If you don't know them, try to offer as much choice as possible. A service like Tango Card will let them choose their own gift.
It's always best to offer a card for a business that's in your zip code or close to it. Most people are more than happy to shop online. However, it might come off as rude or thoughtless if you're giving gift cards for a business that doesn't exist in your area.
Gift cards are also great ways to promote your local area. Plus, some businesses may be willing to keep some of your business cards on hand or refer people to your properties.
3. Handwritten note and a small gift basket
A thoughtful gift doesn't have to be expensive. In fact, a handwritten note without the gift basket might be enough.
Not a fan of writing notes? Researchers have even found that people who avoid hand-writing notes don't realize how much a refreshingly simple "thank you" means to others. They even found that people who write notes tend to think the recipient will find the gesture awkward or be made uncomfortable, but this is not the case!
The note can be simple: "Thank you for being a wonderful resident!"
And if there's a little gift basket to accompany the note, with a gift card or pair of movie passes inside, you're really going to impress them.
4. A coffee mug with your branding on it
Okay, so this one is a little heavy-handed. But you know what? A lot of people drink coffee, tea and other liquids that can go in mugs. A coffee mug is a nice, safe gesture. Its wide opening and deep walls make it the perfect gift "basket" for your hand-written note, gift card or movie passes.
Isn't it neat how all these gift ideas work together? It's almost like we planned it that way…
5. First aid or emergency kit
Not everyone has an emergency kit in their apartment, but they should. If you live in an area that experiences natural disasters, a few simple items will keep your residents safer and more prepared in an emergency situation.
We're not saying that you need to supply them with a full, 72-hour survival kit, but if you're looking for a thoughtful gift, a few basic first aid items will do:
First aid supplies
Glow stick or small flashlight
Directions to the nearest emergency shelter
Lightweight space blanket
And because we're nothing if not consistent, you know what else fits in a first aid kit and makes for an extra-special surprise?
You guessed it. Movie passes and gift cards. Who said giving thoughtful gifts is difficult?
Bonus thoughtful gift idea: A simple e-card
E-cards are popular gift choices for obvious reasons. They're inexpensive (or free) and can be delivered to many people at once. If you send them via email, your residents will be able to open their cards via their tenant portals.
And don't forget to send a tenant satisfaction survey along with your e-card or gift. There's no better time to ask for a small return favor.