When property managers go the extra mile for residents, they get positive results. But what does it really mean to go that extra mile? This article looks at the latest tips and tech you can use today to win over renters. We'll cover:
Proptech
Online reviews
Responsiveness
Old-fashioned customer service
Professional transparency
Easy wins
Knowledge of the law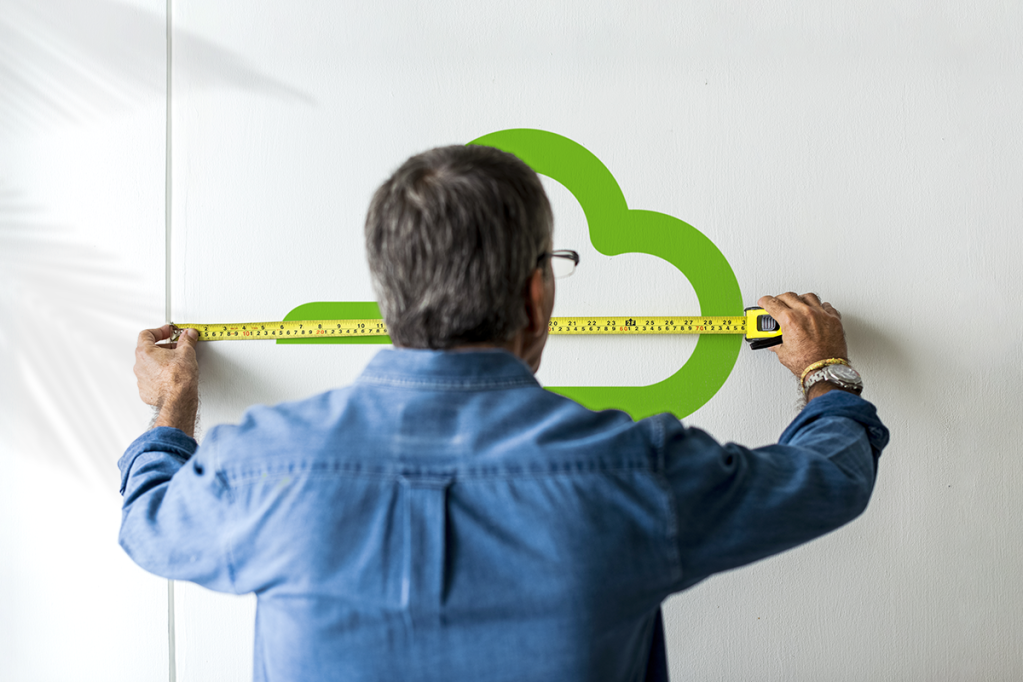 Provide online & automated payments
According to the 2020 NMHC/Kingsley Apartment Resident Preferences Report, 93% of renters prefer to pay rent by any means other than paper. Apps, debit, credit and online portals are all preferred over old-fashioned checks. At the same time, a majority of renters (81%) say it's important or very important to access their resident portal from a mobile device.
It goes without saying that you should accept at least one form of electronic rent payment.
Property management software > payment apps
Payment apps like PayPal, Venmo and Apple Pay let you do one thing: collect money (e.g., rent, maintenance fees, screening, security deposits). And they do that one job pretty well. However, they leave you on the hook for manually tracking those payments, entering the data into spreadsheets and manually generating reports. Further, they do nothing to help you manage security deposits, identify missing payments, assign late fees, generate owner reports, etc.
If all you need is a quick way to collect electronic payments, those apps might work for you. However, the free versions of these apps are not necessarily meant to be used by businesses. Doing so could be a violation of the user agreement. To learn more, check out this explainer page from Venmo.
If you're looking for software to help you run your entire business from lead to lease (including the capabilities mentioned above), then you need the right property management software.
Offer multiple rent payment options
Individual states may have different laws around rent collection. In California, for instance, landlords must allow "one form of payment that is neither cash nor electronic funds transfer." That means California landlords can't do away with paper checks entirely.
Some states don't stipulate payment methods one way or the other, which leaves it up to the property manager to decide (and include all accepted forms of payment in the lease).
Did you know? Yardi Breeze and Yardi Breeze Premier include built-in online payments functionality. Yardi Breeze Premier clients can also bulk process rent checks and money orders with Yardi CHECKscan Full Service.
Obsess over your online reputation
So much can depend on a few words written by a few online reviewers. After all, 72% of your prospects make rental decisions based on ratings and reviews. It may not seem like it at first, but you do have some ability to control whether those reviews are positive or negative. It just takes the right strategy.
Residents don't usually call up their property manager to tell them everything is going fine. (Wouldn't it be great if they did?) But they will let you know when something's not right.
This is where your strategy comes to life:
Do you promptly respond to maintenance requests?
Are the washer/dryer units in good condition?
Does the landscaping look neat and attractive?
The list goes on
If you're on top of all that, you're in a fantastic position to request online property reviews. Timing is everything. Ask for reviews when:
You just resolved a tenant complaint or disagreement
A new resident just signed a lease (or a resident renewed with you)
You helped a resident get rental assistance
A maintenance issue was completed to satisfaction
You're hosting a party, catered event or get-together for your community
Note: It is a bad practice to ask for positive reviews. Such a request can make the resident uncomfortable and may sound like a quid pro quo. Plus, popular review sites like Google My Business, which can boost property visibility, may actually tag your business so only the bad reviews show, or none at all.
Respond to every online review
The only time you should not respond to a review is if the comment was so false, vulgar or disrespectful that you couldn't possibly imagine a response. In such a case, delete the comment. If it's on a public site like Yelp or Google, you can flag it as spam/abuse.
That doesn't mean you should delete your bad reviews! Negative reviews are likely to happen sooner or later. The good news is that you're going to be judged on how you handle the moment, not just the review itself. Check it out:
51% of apartment seekers expect to see responses to all online reviews
37% expect to see responses to only negative reviews
12% don't expect to see responses at all
The data tells us that when you respond to reviews, you're simply meeting the baseline expectation for about half of your audience.
It also tells us that you're going a step above and beyond for those who only expect you to address the bad.
But it's the third statistic that may be the most important for property managers. A full 12% of your potential audience doesn't expect you to engage with prospect and renter reviews. By doing so, you're going against the grain and showing you really do go the extra mile for your residents (i.e., you walk the walk).
Give renters what they want
Amenities drive interest in your properties, which helps you earn a steady income with less turnover.
Here's the fun part.
You're about to see exactly what renters care about. The 2020 NMHC survey asked participants whether or not they were interested in a list of amenities. Below are the top 10 apartment amenities and features, according to renters.*
Central air conditioning (95%)
Soundproof walls (94%)
Garbage disposal (92%)
High-speed internet (92%)
In-unit washer/dryer (91%)
Walk-in closet (90%)
Dishwasher (90%)
Patio or balcony (89%)
Microwave oven (86%)
Noise-reducing windowpanes (85%)
*Percentages reflect the portion of survey recipients who expressed interest in that item
Does anything catch your eye on this list? Any trends you notice? Do those figures match up with your expectations? We're struck by the simplicity of many of these requests. At the end of the day, it sems most renters are looking for quiet, comfortable living spaces where they can wash dishes and do laundry with ease. And given the importance of the internet to everyday life and the increase in remote work, high-speed Wi-Fi comes as no surprise either.
These results may not match the interests of your community, so in your next tenant survey, ask what matters to them.
Talk to individuals
And we don't mean just by email or text. Once in a while, pick up the phone and check in on your residents.
There's a difference between what someone is going to say in an email and in person. By speaking to someone directly, you're showing they have your full attention. This can bring up little issues they may not have wanted to mention, clear up anything on their minds, etc. It shows you care and keeps them on your side.
If nothing else, you'll be more connected to your community and more aware of what's going on.
Talk to current & prospective renters about your competition
It may sound counter-intuitive, but by discussing competing properties with prospects and residents, you're being transparent. That builds trust and respect (in part because it's so uncommon).
Show customers comparable market rates. If your properties cost more, you can talk about your amenities, desirable features, etc. If yours cost less, you can push the great rate they're getting. Either way, honesty and transparency can win the day in a close competition for customers.
Leave instructions on basic repairs & maintenance
Looking for an easy win? Imagine every renter as a blank slate. You never know what someone isn't going to know. Some people have never seen breakers before, and yes, some don't know how to plunge a toilet. In every unit, provide simple instructions for basic household tasks to empower residents (and protect your property).
Pro tip: Include these basic instructions as part of a welcome package. Your new residents will appreciate the extra thought.
Stay up to date on tricky subjects
Are you familiar with laws around emotional support animals, occupancy standards, resident screening, etc. Knowledge of the law can be the difference between a happy renter and a lawsuit. Check out those article links to get started.
We try to cover as many of these important topics as we can in The Breezeway blog, so we hope you keep reading!
Disclaimer
This article was prepared for general information purposes only, does not constitute legal counsel, must not be acted upon as such and is subject to change without notice. Always consult a lawyer or qualified housing expert for legal advice.