If the term social distancing was just a phrase in the back of our minds before the coronavirus and COVID-19, it's probably going to be what we remember most about 2020. We all know the drill: no parties, hangouts, dining out or non-essential travel while social distancing. But does that mean you can't celebrate holidays and special events? What about birthdays? What about just needing to relax?
Thanks to high-speed internet, recent gaming software and a slew of smart devices, you can "get together" with friends and family, from anywhere. Here are a few ideas that work for any occasion and just might give bored residents something to look forward to (especially after months of social distancing).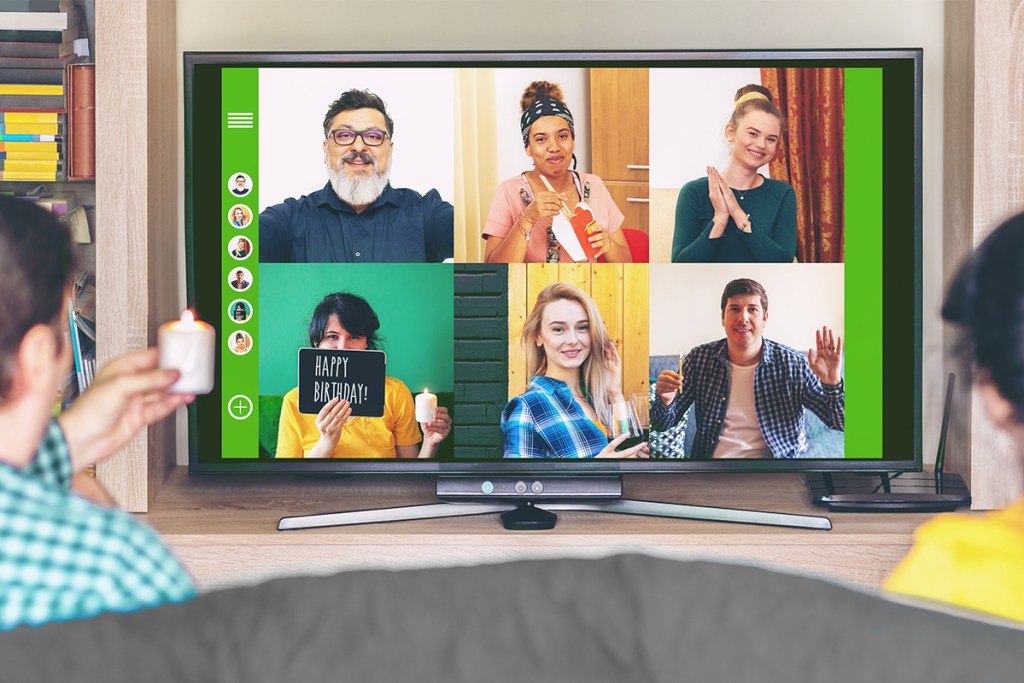 Host a Netflix Party
This is no bootleg, filmed-over-the shoulder, hard-to-hear internet movie party. There's a Netflix Party extension for your Google Chrome browser that lets you group-watch anything you can stream on Netflix. It's an easy way to enjoy high-quality movies over the internet with a "roomful" of people. You can even open a chat menu to keep in touch while social distancing.
Mobile connectivity might be added in the future, but for now, Netflix Party only works on desktop and laptop computers. Chrome must be installed.
Pro tip: Plug a laptop into your TV with an HDMI cable to enjoy better sound and a larger picture.
Play virtual party games
Some online game services are free, others charge per game or require a subscription. Send a group email to residents via Yardi Breeze to get the conversation started (but for the love of Pete, don't keep emailing someone who doesn't want to play).
See this article for more about when you should and shouldn't email your tenants.
Browse the online game services below, then find out what appeals to your residents. All of them are great for social distancing — it's just a matter of finding the ones that appeal to your community.
What about video games?
Online video gaming is popular these days, but unless you and others in your community are gamers who play the same games on the same system, it's pretty hard, if not impossible, to set up a video game party.
Give a small holiday gift to your residents
If there's a holiday coming up that you usually celebrate, social distancing is going to make it tricky to decorate, barbecue, etc. You might also want to avoid non-essential shopping trips, which unfortunately include party supplies.
Instead, you can deliver thoughtful gifts to residents. This is an easy way to show you care about them at a time when social distancing and economic uncertainty can leave people feeling isolated and nervous about their future.
Your gift can be simple:
First aid or emergency kit
Handwritten note with a gift card they can use locally or online
Coffee mug with a positive message on it
Social distancing resources
While we're on the topic of social distancing, check out these COVID-19 support resources we put together to help property managers get the most out of Breeze when they can't see their tenants (or staff) in person.