Guest written by Paul Vengilio, chief operating officer at LVPM Property Management in New York City.
The day-to-day impact of technology is almost immeasurable. Property management has seen major advances in the last 10 years. In some ways, we were behind compared to other industries. That has changed, largely due to a more sophisticated client and tenant relationship.
With faster access to information, 24/7 tenant portal access and better reporting, we found out pretty quickly that clients and tenants expect more. The only way to survive and provide better service is to use technology. This requires change far beyond the property website.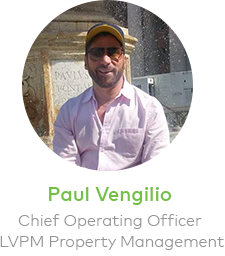 Where tech matters most
The biggest impact of technology in my day-to-day has probably been the instantaneous sharing of information. Maintenance requests sent from tenants on mobile devices are being sent simultaneously to property managers and superintendents. Work orders are being created automatically, in real time. Tenant and vendor ledgers are being updated when a payment is made through portals.
We're getting alerts in a text message if there is an equipment or system failure at a building.
With the increased efficiency impact comes a higher expectation from clients and tenants. The availability of technology increases the responsibility property managers have for clients and tenants. If used appropriately, it can provide a higher level of service.
Stay ahead of the clock
After implementing Yardi Breeze, the biggest change was the time I was able to save. That impacted pretty much every aspect of our business. Once we had the system set up, the core accounting functions, monthly reports and banking functions all resulted in fewer work hours with a dramatic reduction in rework.
That reduction in man hours allows us to get financial statements out ahead of time. What used to take us to the 15th of the month — at best — is now delivered before the 10th of the month. Yardi's cloud-based solution allows us to review reports, do approvals and respond to maintenance requests without being chained to a desk. The RentCafe portal updates our ledgers in real time when tenants make payments, provides next-day funding and allows tenants to make maintenance requests from any device. All of this saves time.
Centralize everything
There are other areas that we noticed are time-savers: training new employees and having access to a centralized document repository accessible from anywhere. Leases, invoices and management agreements are all attached as PDF files to the appropriate record. The time we save in filing or finding lost or misfiled documents has impacted everyone. That includes owners and tenants.
These time savings have allowed us to grow our portfolio by 30% since we implemented Breeze. We even show Breeze to potential new clients. The monthly reporting, owner portals and tenant portals have given us an advantage that we did not expect over competitors.

And if you're just starting out in property management…
My advice for property management newcomers to this industry is to simplify! The financial data associated with managing assets is core. We need to be able to share information accurately and easily. A simple, secure, cloud-based solution that provides the necessary functionality, fully integrated with core accounting, is essential. Yardi Breeze does exactly that.
Focus on your strengths so you can grow your assets, and utilize technology so you can work smarter.