Not all federal holidays are as easy to celebrate as Independence Day. Some are considered more serious events, and you might upset a select group people if you strike the wrong tone. Other holidays are controversial. Is it worth taking the risk? This article examines all of our federal holidays. As you read, think about which ones you'd like to celebrate with your residents.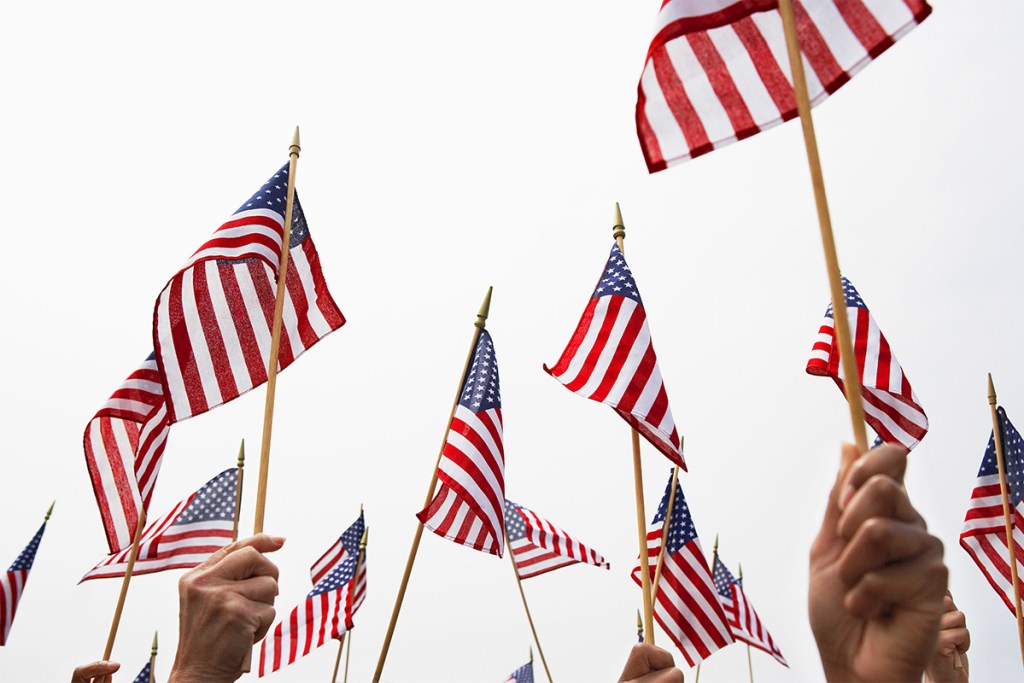 Martin Luther King, Jr. Day & George Washington's Birthday
Both of these federal holidays recognize significant figures in United States history.
MLK Day is often called the National Day of Service, a day to give back to the community. You could send a thoughtful email to your tenants or organize a volunteering event.
We can't really think of anything for property managers on George Washington's birthday. If you have something good up your sleeve, go ahead and celebrate!
Memorial Day
Even though it's a day of remembrance, Memorial Day has turned into a national celebration. It also takes place in the heart of spring. It's the perfect time for a picnic.
Yardi Breeze to announce your event. If you're only going to host one event per year, feel free to make this one count. Everyone from millennials to baby boomers will enjoy a hosted barbecue.
Remember, Memorial Day is a day to remember fallen military heroes. This is different than Veteran's Day, which serves to honor both fallen and still-living service members. It's easy to make an embarrassing misstep on this point, so just be careful in your invitation.
Independence Day
Oh, boy! If there's a federal holiday to enjoy some BBQ with friends and neighbors, it would be the 4th of July. It comes on the heels of Memorial Day, so it might be hard to get people excited to attend both—but we could be wrong about that. If you're not sure which holiday to celebrate, experiment a bit. See which holiday draws more interest.
These events offer great opportunities to get to know your residents. Plus, you just might get a referral or two. If you have a discount program for referrals, use your event to ask if your residents know anyone looking for an apartment.
Labor Day
In the early weeks of September, many of us get to enjoy one last warm-weather holiday. (For some, winter is already creeping in.) This may be the last chance to network outdoors with your residents. If you haven't taken advantage of Memorial Day or Independence Day, there's nothing controversial about Labor Day. This federal holiday is simply there to honor workers' rights and the eight-hour workday—with a day off! If there's interest in your community, go ahead and celebrate in style.
Columbus Day
This is arguably the most controversial federal holiday. It's controversial enough that we don't even want to get too specific.
If we're honest with ourselves, this one was always more about getting a day off from school than honoring/celebrating anything that happened in 1492. We recommended letting this day pass without fanfare.
Veterans Day
Unlike Memorial Day, which honors fallen soldiers, Veterans Day honors dead and living military service members, with extra emphasis on the living. Also unlike Memorial Day, there isn't quite as much emphasis on barbecues and get-togethers. This may have to do with the colder weather or the fact that Thanksgiving is just around the corner. In any case, it's rare to see a property host a party for this holiday.
However, if you know of any veterans at your properties, it would be a nice gesture to send a message to all your residents, thanking your veteran residents for their service by name. Just get their permission first.
Thanksgiving Day
There is some controversy over Thanksgiving. Most of it has to do with the story of the pilgrims and Native Americans. Even so, Thanksgiving was first named a federal holiday by Abraham Lincoln. (There's actually an interesting history here. The President was prompted to make this an official holiday thanks to a series of letters written by Sarah Josepha Hale. People don't talk about her much, but she's pretty neat.)
If you want to use Yardi Breeze to send an e-card with a cute turkey on it, that's great! We recommend avoiding any imagery with pilgrims or Native Americans on it.
The two federal holidays known as "the holidays"
There are two more holidays that are called "the holidays" or "the holiday season." They are Christmas Day (Dec. 25) and New Year's Day (Jan. 1).
A few pointers here:
It is fine to say "Christmas Day" because that is the name of that particular day
It may be controversial to wish your residents a "Merry Christmas," but this is a personal choice
If you want to play it safe, send residents an e-card wishing everyone "happy holidays"
It should also be safe to list out Christmas, Hanukkah and Kwanza
New Year's Day is last on our list and the first federal holiday of the year. Other than a friendly e-card, it probably isn't a property manager's time to shine. Save your party budget for the months ahead. If you really insist on hosting a party, we recommend trying it the night before, on New Year's Eve.
Of course, Yardi Breeze makes it easy to send your tenants an email with e-card or holiday greetings. A little bit goes a long way.
Other ways to celebrate
You don't have to wait for a federal holiday to host an event! Check out these 5 Holiday Event Ideas For Property Managers. We offer some great ideas on how to host a potluck, gift exchange and more. You can also have some fun on unofficial holidays, such as Valentine's Day.
And last, explore these tips on how to decorate for your event, which is just as important as the event itself. You don't want to be known as the king or queen of beige, do you?