"I like using Yardi Breeze for daily operations because it is simple and easy to use." – Mustafa Ergisi
We're excited to introduce you to Mustafa Ergisi, our featured Yardi Breeze user. Mustafa and the business he co-founded, Cross Regions Technology LLC, work hard to provide simple solutions to complex problems. From disruptive data analytics to smart building services, Mustafa's goal with Cross Regions Technology is to be at the forefront of innovation in commercial real estate.
We're thrilled that Mustafa took the time to answer a few of our questions. Keep reading to learn how he maximizes the potential of technology in today's commercial property management market.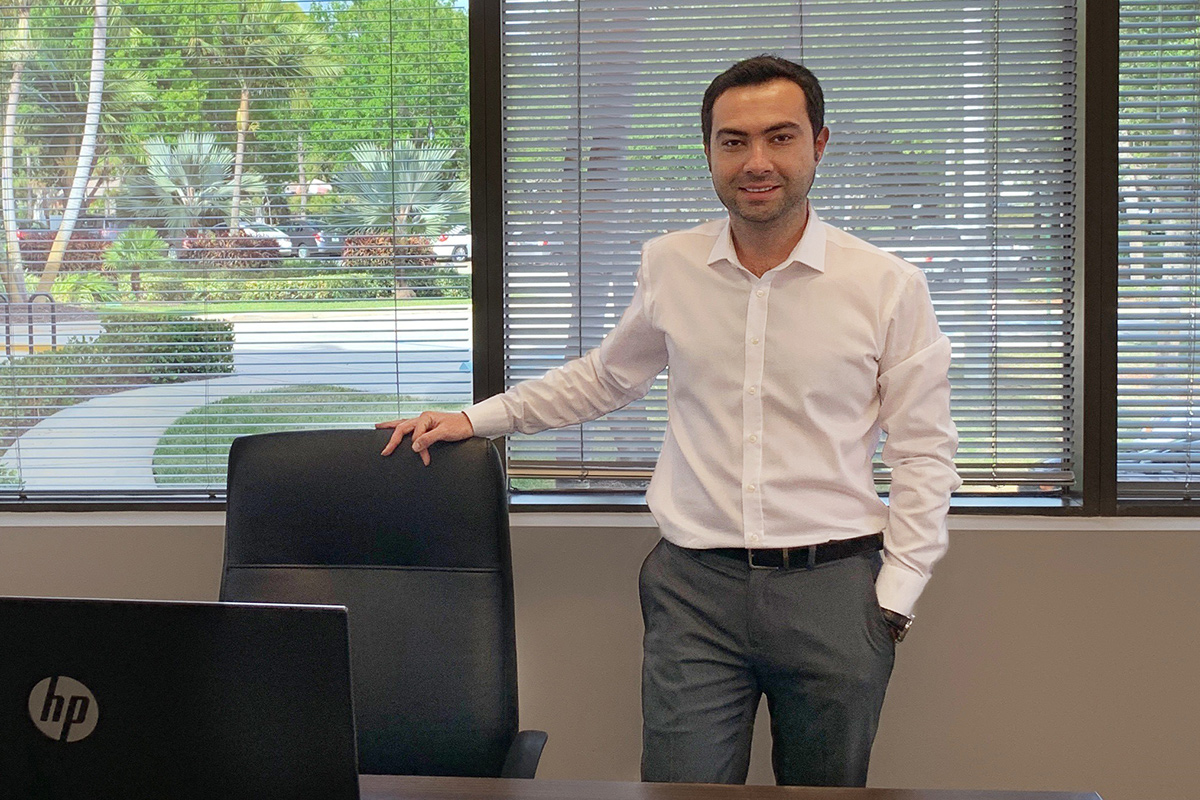 What is your role in property management?
I am the co-founder of Cross Regions Technology LLC. At Cross Regions Technology, we are dedicated to transforming the commercial real estate (CRE) industry through technology-based innovations. We sincerely believe that each and every CRE owner or manager has a need for the right technology solutions. Cross Regions Technology provides tools and solutions to those need of such tech products and services.
Here is a sample of the solutions we offer for the CRE market:
Digital transformation
Smart building service
Data analytics
Managed end-to-end cybersecurity
How does technology impact your day-to-day in property management?
The technological developments we explore at Cross Regions Technology have a significant impact on property management. For instance, increased usage of mobile phones and tablets improves our efficiency in daily operations. Technology makes our life more efficient and less costly.
We benefit from software that helps us keep track of maintenance tasks. It also ensures tenants pay their rent on time. These benefits simplify the management of the property, saving time and money.
What's one tip would you share with a property manager, owner or investor who is just starting out?
You should know your properties in order to answer any questions potential renters may ask. Also, be sure to respond to phone calls and emails in a timely manner. Being available when owners and tenants need to speak with you is valuable.
What trends have you noticed in your market lately?
Customer service in the digital area will continue to evolve. Companies like Cross Regions Technology are finding new ways to engage with tenants via mobile devices.
Tenants also expect their concerns to be addressed through social media. As these trends develop, landlords and property managers should get to know their tenants.
When you're not busy working, you're…?
I enjoy researching new technologies and running on the beach.
Special thanks to Mustafa Ergisi of Cross Regions Technology for insights like these that help fellow property management professionals keep up with technology.
If you'd like to be featured in our User Spotlight series, email us at [email protected].