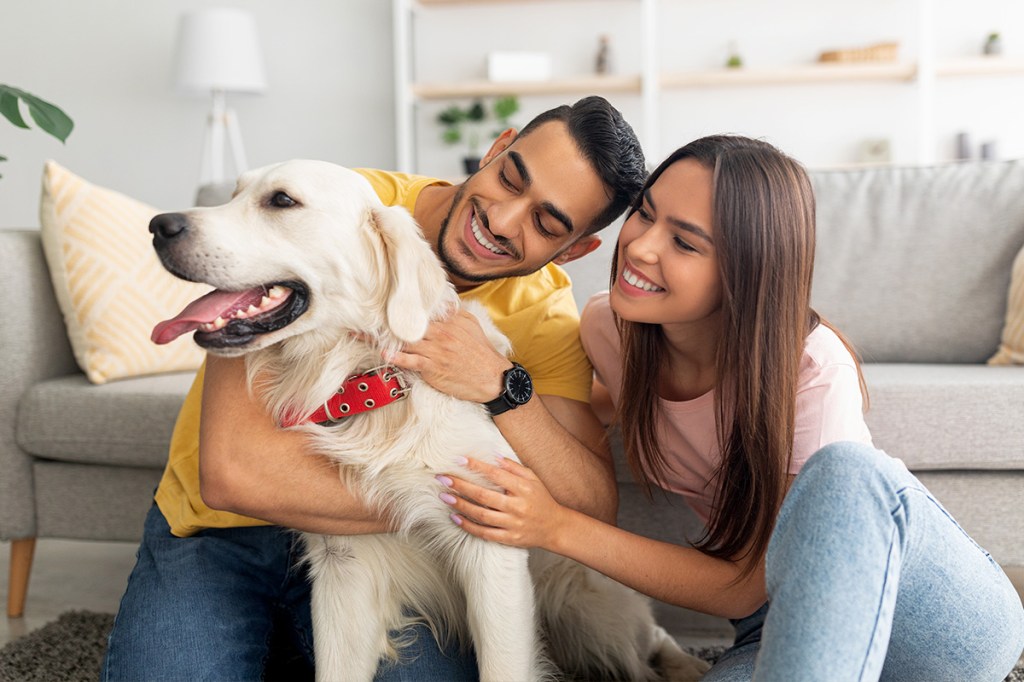 There are many reasons residents choose to leave. They might be buying a home, something many renters aspire to do. There's nothing you can do to prevent that, nor would you want to: resident satisfaction isn't about changing people's life plans, but rather about maximizing the number of renters who would want to renew their leases. In other words, it's about resident retention.
After all, some residents leave for entirely preventable reasons:
A bad experience with a rude staff member
Unresolved maintenance issues
Unhelpful or unknowledgeable personnel
A feeling that their input or suggestions don't matter
Improvements in resident satisfaction can help build long-term relationships within your community, but satisfied renters also add value to the property itself. It's great to bring in new faces, but your renewing residents are an invaluable asset to your community. Let's look at 10 strategies you can use to ensure a positive resident experience and create a happier community.
Also, be sure to check out this 30-minute session, Leveraging Tech To Improve Resident Satisfaction & Outcomes,hosted by Mark Coverdale, regional director of Yardi Breeze.
1. Create a strong new-resident welcome experience
A personal touch is always going to help get the relationship off to a good start. It helps residents feel welcomed and positive about their decision to move to your property.
Write handwritten welcome notes
Offer new residents a guide to the neighborhood
Give residents the ability to submit work order requests from their phones
Allow them to set up autopay so they can pay rent straight from their account without hassle
2. Step up your communications
Communication is key to renter satisfaction. Nobody enjoys lengthy calls or playing phone tag.
Implement tech tools that allow you to individually or mass text or email your residents for a more efficient way of reaching your residents.
Use email for official correspondence or when you would like to attach files along with your communication.
Use texting for emergencies or when you need to convey a message quickly. Mass texts are the easiest way to reach a lot of people at once, but make sure you don't overdo it.
Set up a maintenance call center so you can concentrate on other tasks or give yourself a night off knowing urgent maintenance requests will be routed to the appropriate staff member or preferred maintenance vendor.
Add an AI chatbot to your website so prospects can have their questions answered anytime day or night and you can ensure that questions are answered with accurate, current information.
Property management software tracks all digital communications so any member of your team can see where to pick up the conversation with residents and prospects.
3. Increase transparency
Technology allows residents to stay informed. Offering an online resident portals or app integrated with your property management system, is a secure way to give renters full access to their statements, important documents, maintenance requests and communications with your office.
You can also use similar tools to upload report packets to property owners or outside investors.
When information is easy to find, the need to call your office will decrease giving you more time to focus on other tasks.
4. Encourage social interaction by hosting live events
For property managers without the right tools to streamline all the back-office tasks that managers need to do, organizing live events at your properties may seem stressful or even impossible. However, adopting a property management software solution to streamline your work will give you and your team more time to help foster a resident experience that will help keep them around come lease renewal time. A few idea event ideas include:
Community BBQ: Host a barbecue or cookout in a common area for residents to enjoy together
Movie night: Rent a projector and screen and organize a movie night with popcorn for residents
Game day: Set up a prize tournament or gaming event for residents to participate in
Fitness challenge or classes: Host a fitness challenge for residents, such as a 5K run or a yoga class
Make sure to get the word out. Communicate community activities through mass emails, a newsletter or resident app. These events are sure to please a crowd and are a great opportunity for you to share updates in person. What better way to build relationships with residents? An engaged and happy resident is more likely to pay rent on time, follow community rules and take care of your property.
5. Send resident surveys & act on feedback
One of the best ways to boost resident satisfaction that is with a resident survey, which gives you a perfect opportunity to harness the power of quality customer service.
Having individual conversations to gather feedback can be time-consuming and may even come across as invasive to the resident. Residents may be less willing to provide honest feedback, especially if they have constructive criticism. However, feedback is critical to the success of your property management business, so an email with a brief survey is a much better approach:
It shows that you care and are actively seeking ways to improve their experience at your property
It can keep the communication in-house, meaning they come to you with a complaint rather than write a public negative review online
It allows you to receive information that you can act upon as you attempt to improve your resident experience and increase retention
For those who respond to the survey with positive feedback, reach out to personally thank them and see if they'd be okay with you sharing their quotes directly on your website or other marketing materials. Or ask them to write a short online review.
6. Give renters more ways to pay
Advancements in proptech have made rent payments a lot easier for both residents and staff. There are so many ways the right tech can provide an easy boost to the resident experience:
One-time or recurring electronic debit, credit card or ACH payments
Walk-in payments that allow renters to pay rent in cash at select retail stores
There will always be residents that want to write you a check, but check scanning software makes them easy to deposit.
Giving residents more ways to pay is more convenient for the resident, makes rent collection easier and helps you run your business more efficiently!
7. Embrace smart technology
Property management software makes online payments, maintenance requests and mobile account access easier for your residents. But that's just the start of what you can offer.
Smart, eco-friendly tech can save energy and increase property value. For example, leak detection systems will save water and prevent property damage before it happens. Smart thermostats give renters the ability to control energy consumption even when they're not home. Some property managers offer a modern and eco-friendly amenity: smart waste management systems. Creative solutions like these always find an audience and help increase renter retention.
8. Foster a sense of ownership
Allow your tenants to customize their space, within reason. Too many restrictions can be frustrating for a resident and cause them to go elsewhere. Something as simple as allowing them to add a light fixture can go a long way. Worried they'll overdo it? Create a guide of do's and don'ts to share at move-in, then share the document in their resident portal.
9. Welcome pets
We interviewed two members of Michelson Found Animals and learned that pet ownership increases resident retention. Pet-friendly rentals create opportunities to add value with unique pet-related amenities. The fewer restrictions you put on pets, the more opportunity you'll have!
If you're pro-pet, make sure your rules are visible online. For more on that, check out this guide to helping renters find your pet policy.
10. Take care of yourself
Last but not least, don't forget that an important part of resident satisfaction and retention is taking care of yourself. Your mental health is of the upmost importance if you're going to have the drive and energy to help residents day in and day out. Make time for your own needs. Take breaks. Eat lunch (every day). Shut down the computer at a designated time each night. Find little ways that work for you, so you don't burn out. Encourage everyone on your team to do the same.
Hopefully we've provided some solutions to common challenges facing the property management industry. We hope you can use this information to inform your approach to boosting resident satisfaction and retention at your properties.