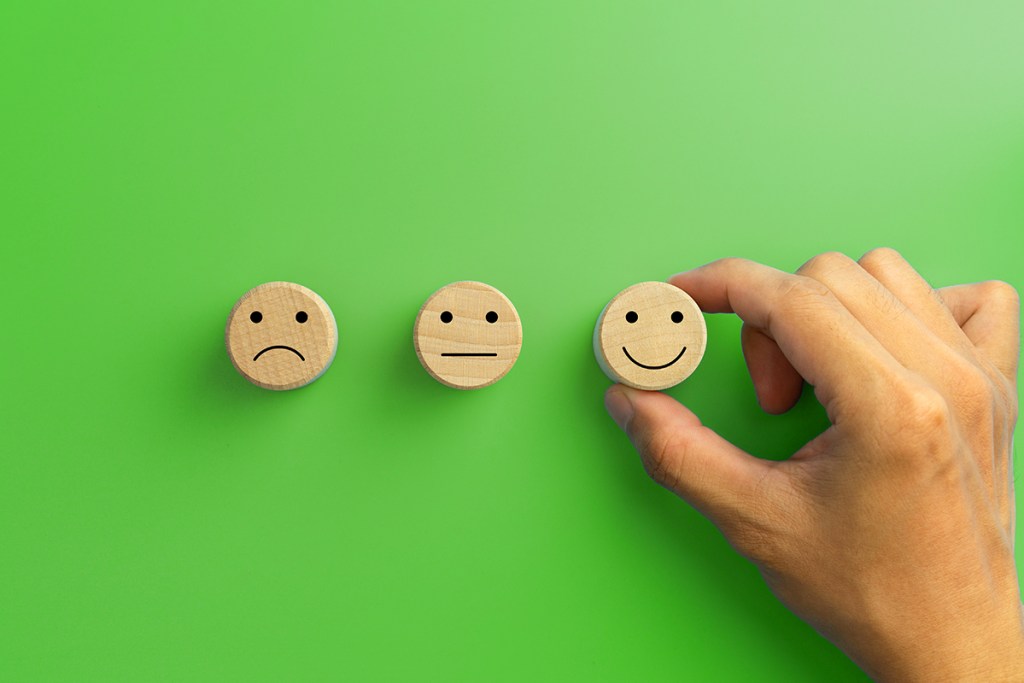 When was the last time you conducted a tenant satisfaction survey? The beginning or end of the year are the most popular times to send surveys, but you can send one any time of the year. And don't feel limited to just one survey per calendar year: you can make it a bi-annual touchpoint, which will help you capture the opinion of both new and established tenants.

Purpose of tenant satisfaction surveys
Surveys are used to gauge the tenant experience as well as your team's relationship with tenants. When you make informed decisions based on direct feedback, you can increase tenant retention, improve communication and find new marketing avenues based on your strengths and positive reviews.
If you use Yardi Breeze, you can send the survey to your renters through the online tenant portal. This will make it even easier to keep track of your tenant satisfaction survey responses.
What should property managers ask their tenants?
Tenant satisfaction survey questions should focus on common pain points. These generally come down to maintenance quality and efficiency, impressions of the property and interactions with your front office.
The goal is to get genuine feedback, not to overwhelm your tenants with endless options. If your survey is too long, the results can become unwieldy and difficult to make actionable.
Here are some questions you can use for your next survey. (Just don't feel like you have to use every single one.)
1. How would you rate the following areas of the property?
Tenants won't always contact you about problems, but they'll appreciate it when you ask first. Here are a few aspects of the rental your tenant satisfaction survey may want to focus on:
Interior walls, flooring and all other surfaces
Exterior walls and roofing
Appliances and utilities
Locks and other safety features
Appearance and cleanliness of grounds and common areas
Availability of parking, laundry facilities, etc.
2. Is there a feature or amenity that would be worth a small increase in rent?
Some tenants are quick to ask you for things they want. Others won't say a word unless you ask. By providing space for a short answer, you give tenants a chance to provide original feedback. Even if you can't get what they're asking for, it will mean something that you took the time to ask.
Pay close attention to similar rental perks that people in different age groups are looking for. For example, millennials and baby boomers have a lot in common. Both age groups may be interested in a swimming pool, new locker room, eco-friendly amenities, yoga studio, etc.
3. Are maintenance requests handled to your satisfaction?
You can always start with a yes/no response and include an optional space for short answer. If they say something positive, you can follow up and ask permission to post their review online.
If they have constructive feedback or have negative experiences to shares, a short answer space will be crucial. It gives them an opportunity to address their concerns, and you'll be able to see exactly what's going on.
4. Is it easy to access your tenant portal & pay rent each month?
Property management software makes rent collection fast and easy. If you use it, this question should be an easy win. Tenants should not encounter many issues, but if they do, you'll be able to help them out quickly.
5. Is our staff friendly & accommodating?
This question will give you a sense of how your team is being received by your tenants. Consider a rating system (e.g., always, mostly, sometimes, rarely, never) for the following:
Someone is available to take your call
We respond quickly to your requests
Our communications are professional and courteous
We resolve issues in a timely manner
6. Does your tenant portal meet expectations?
Property management software is a critical part of the modern rental industry. And while the technology is primarily intended to make work easier for property managers, part of that means catering to tenants. If there's any aspect of the tech that isn't serving your community or being implemented properly, you definitely need to know. Likewise, you'll want to know what's going well so you can promote that feature to prospects and current renters alike.
Was it easy to apply or renew your lease?
Is it easy to log in and pay rent via RentCafe (or other portal at your business)?
Is it easy to submit and track maintenance requests?
How would you rate the portal's user interface?
How easy is it to communicate with our office?
Do you prefer text or email when communicating with our office?
7. Are there any issues that have not been addressed in the past six months/year?
This question provides an opportunity to check back in with returning tenants to see how well you've lived up to your commitments. Some people will simply fill out their tenant satisfaction survey as quickly as possible. Imagine getting lukewarm feedback with no idea why. It's possible that the questions you asked don't provide an opportunity to discuss their problem(s).
If you see the same or similar responses to this question, you'll have a better sense of where to focus your community and relationship-building efforts.
8. Would you like to explain any of your responses in more detail?
This question is intentionally worded to be neutral. There might be something great about your customer service that tenants want to brag about. There might be something less stellar as well (similar to the previous question). Feedback needs to be authentic for tenant satisfaction surveys to work, so it's important to provide opportunities for tenants to reply honestly.
9. What's been your favorite part of living in this community?
Now that you've given tenants an opportunity to be constructive or even critical, try to end on a positive note. Help them remember why they love renting from you. If you discover people are enjoying the similar aspects or amenities in your community, you'll gain a stronger sense of your strengths.
Share everything with your team. Help them provide better service and — just as important — celebrate their wins!
10. How would you describe living here to a friend?
The nice thing about this question is that it doesn't try to steer the answer in a positive or constructive direction. It's completely neutral and lets the person answering decide where they want to go with it. In some ways, that's riskier, but it could lead to the most honest feedback. Also, it's a conversational question that can help cover any ground you might have missed in your other questions.
Take action first, then ask for reviews
The best time to ask for feedback is after you've earned a positive review. Did your team go above and beyond taking care of a maintenance request? Did someone send you an email to say how much they appreciate you? Those are great opportunities to ask for reviews, but you can't passively rely on people to come to you. Be proactive!
Once you've collected and evaluated feedback, it's time to make an action plan. Wait until after you've taken steps to address tenant feedback to ask for an online review. Of course, if you're getting five-star responses, you can certainly reach out to thank them and ask for a review. Just be mindful of how much you're asking of tenants and how often you're asking.
Don't shy away from incentives
If you're looking to increase response rates, there are many ways to provide survey incentives. Find something that's in your budget and encourages a higher response rate. Raffle off gift cards, offer a pair of movie tickets for anyone who responds or have one big prize like a TV. That might seem like a lot, but if it's the difference between tenants renewing their leases or moving on, those gifts will pay for themselves.
Not sure how to make a tenant satisfaction survey?
Save time with pre-made survey templates. Try Survey Monkey, Sogolytics, Typeform or any other providers you find.