To help keep your rent rates strong and your offerings competitive, check out the best self storage features tenants want today.
The self storage industry stayed strong throughout 2021. Many facilities thrived, responding to increased demands from people and businesses who suddenly found themselves in a period of transition. Facility managers adapted with increased hygiene procedures and online self storage software — everything and anything to keep business moving in a pandemic. And of course, street rates grew during that time. Now that it's a new year, we want to share why self storage rent rates will stay strong this year (and likely beyond).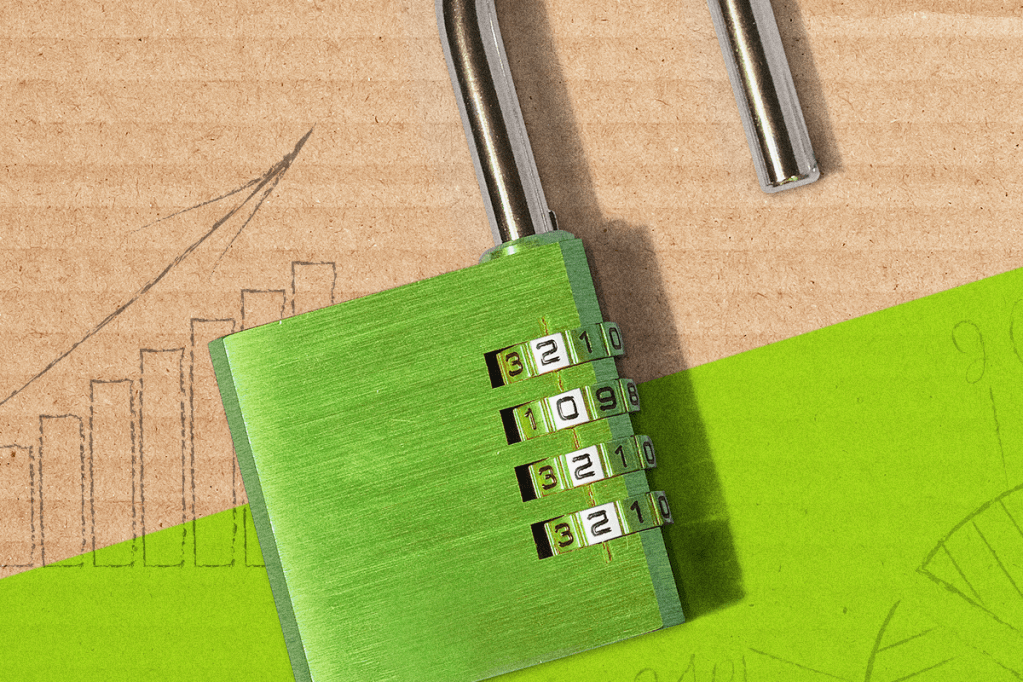 Self storage caters to a wide customer base
Self storage is a resilient sector because it appeals to Americans in every location, from all walks of life. Every region has a demand for storage, and this is especially true of those who recently had to downsize (and store some of their stuff) as a result of the pandemic. In fact, 32.7% of 18- to 34-year-olds lived with their parents in 2020, an all-time high. This is due in part to college students who were forced out of dormitories in the wake of COVID-19. The rising cost of living is likely another contributing factor. It's simply cheaper for young people to live at home longer. With more people at home and a shortage of living space to go around, the demand for self storage has increased.
Businesses need storage more than ever
Commercial properties were deeply affected by the shift to remote work. Empty offices forced many businesses to downsize. The need to store furniture, filing cabinets, etc. helped self storage rent rates throughout the pandemic. And it wasn't just businesses. Employees found themselves converting home spaces into workspaces, using storage facilities to hold items that no longer fit. Hybrid and remote work models are expected to be the new normal in the short and medium term, so the need for self storage will likely remain. This also means rent rates can be expected to hold.
Facilities are streamlining operations online
The self storage industry has shown a remarkable ability to adapt and streamline operations. This includes the shift to online rent payments and communications via facility management software. Some storage businesses have been using this technology for a few years, putting them ahead of the game. Without requiring you to step foot on-site, software helps attract tenants and quickly fulfill their storage needs. That includes:
The appropriate storage unit size
Climate-controlled environments
Renters insurance
Stored goods insurance, transport dollies, moving supplies, etc.
Pro tip: The more services you can market and provide, the more you'll be able to charge for rent.
Self storage is part of the community
With more people living and working at home, it's more useful than ever to have a storage unit just around the corner. Developers are getting increasingly hyperlocal and exploring smaller markets. In some cases, newly vacant commercial buildings and strip malls can be repurposed as storage facilities. This is great for local facility managers because they can cut back on construction costs. Managers in smaller markets tend to avoid oversaturating their area, which means they don't have to lower rent — and hurt their bottom line — just to survive in a crowded field.
Looking ahead
We can't guarantee that rent rates will remain as strong as they were in 2020 and 2021, but even if rates slip, the industry will weather the storm. We'll keep you updated on self storage rent rates throughout the year, but you don't need us to tell you facility managers have proven themselves capable of thriving in difficult times. The quickest way to get ahead is to invest in property management software that lets you market, lease and manage your properties from a single platform. Check out this great article by a Yardi Breeze client explaining why he switched to online self storage software.
Want to dive into our full outlook? Download the January Matrix National Self Storage Report