As much as we love autumn, we're less thrilled about the extra property maintenance that comes with the leafy clutter. But no matter how you feel about it, there's plenty of work to do at your properties! These are some of the most important fall maintenance jobs property managers need to take care of before winter.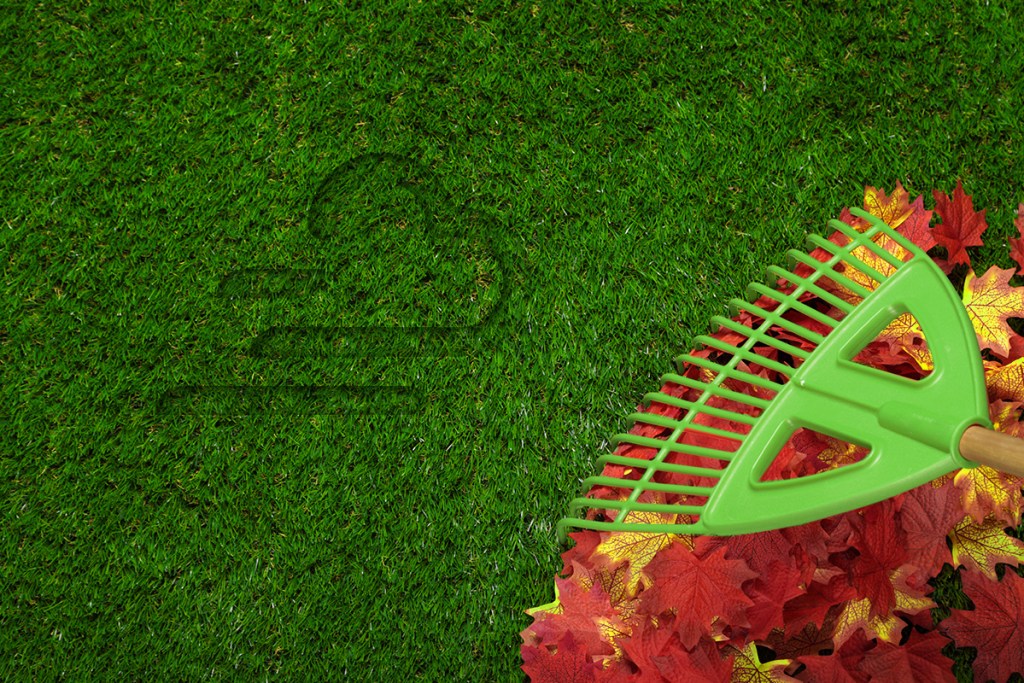 1. Let your residents know what to expect
It's always a good idea to let your community know when extra noise and maintenance may be going on — the earlier, the better. And due to the pandemic, there's a good chance you have more people working from home. That means they might be exposed to noises and distractions that usually go on while they're away at work.
If you're stepping up your fall maintenance, use Yardi Breeze to send an email to your residents. Let them know what's going on, what days and times they can expect extra noise in the neighborhood and how long you think it will last.
Remember to build value when you're communicating anything to a resident. In other words, explain why you're doing maintenance and how the community will benefit. (Be specific!)
2. Rake leaves at least once per week
When there's a lot of raking to be done, you have a few options:
Hire a professional gardener
Put your renters in charge of cleaning around their units (put this in the lease)
Do it yourself
If you have the time, only a few properties and want to save money, by all means do it yourself. However, this is a weekly job if done properly. Plan your workload wisely.
3. Prune overgrown, loose & dangerous tree branches
Branch trimming may need to be done annually. As branches grow in the spring and summer, they can become hazards for residents:
Snow buildup can make them heavy, causing them to fall
They're more likely to snap off in high wind
Lightning may cause them to catch fire or shatter
Any of the above can damage property and cause injury
This is not a job to take lightly or attempt to do by yourself, even if you know what you're doing. Prune branches with at least two people, and let professionals handle larger branches.
4. Keep the critters out
When the temperature drops, as it often does in the fall, nature will start to find its way inside. That's when it's time for a little property maintenance.
A professional will know where to spray for insects, which substances to use and how to protect themselves and others from potentially toxic materials. It might be best to let the pros handle this one. However, if you're mostly getting service requests for rodents, you may simply need to patch some holes.
Without seeing the culprit, it can be hard to tell what kind of infestation you're dealing with. If there are any "leave-behinds," ask tenants to snap a picture. They can send it via their tenant portal, and you can give it to a professional.
5. Inspect HVAC systems before it gets cold
HVAC systems tend to be used frequently in cold weather. That makes this the perfect time of year to do some routine maintenance.
Replace or clean any dirty filters
Repair or replace parts that are showing signs of wear
Schedule this maintenance in advance — don't wait for a tenant to call about an issue
As managers of older properties know, some furnaces need to have their air bled out each year, which means loosening a release valve. It's fast, easy and makes the room smell like rotten eggs, but just for a few seconds. Email your tenants if they need to perform this task or if you need to set up a time to do it.
6. Clean chimneys & fireplaces
Over time, wood fires in home fireplaces produce a buildup of creosote, a tar-like substance that is highly flammable and dangerous. It's important to clean chimneys on a regular basis, at least every other year.
Be sure you hire a chimney sweep professional or take a look yourself during your annual/official property inspection. The flue should be free of any serious buildup, and there should be no other obstructions. In other words, you should be able to open the damper and see the sky.
7. Get your mind in the gutter
Gutter cleaning may seem like routine fall maintenance, but it's potentially dangerous. It's easy to slip off a ladder, especially when your body is leaning, stretching and straining to push out leaves.
However, gutters need to be kept clean to avoid property damage caused by heavy rain. Here are some simple ways to make this job safer:
Use a high-quality gutter cleaning tool
Hire a professional contractor
Always use a ladder stabilizer
8. Ask residents to detach their garden hoses
If you do an annual inspection of your occupied units, this may be something you and your team can look out for and handle yourselves. Otherwise, you'll have to remind your residents to unscrew their garden hoses and store them in a safe, dry location. Failure to do this could result in burst or damaged pipes, especially if you live in an area that experiences sudden, extreme drops in temperature.
9. Inspect smoke & carbon monoxide detectors
According to the CDC, carbon monoxide poisoning is most common during cold weather. Virtually all good detectors are now 2-in-1 smoke and carbon monoxide detectors. Even though you rarely have to worry about replacing them (10-year, non-replaceable batteries are increasingly common), it's important to inspect them once a month.
In fact, you should make it a habit to inspect all appliances whenever you do routine property maintenance.
10. Fireproof your property
Wildfire season can be a scary time for property managers. The season has gotten longer and more dangerous. Fires are also covering more ground. Here are a few tips on protecting your property from wildfires.
Create a fireproof space around the property
Keep water sources accessible to first responders
Clean roofing and gutters (this is one of the basic fall maintenance tips anyway!)
Use appropriate fireproof materials for your buildings
Create and share the emergency exit plan for each door you manage
Get insured with the right fire policy
Show your residents how to make an emergency kit
For more detail on each of these points, check out 7 Wildfire Season Tips To Protect & Fireproof Your Properties.
Fall maintenance is best done early
Don't wait to get started on these jobs. Gutter cleaning and leaf raking are routine tasks, but tree branch trimming, pest control and HVAC inspections only need to be done once per year. The longer you wait to do your fall maintenance, the more likely you are to run into problems.