Success in property marketing is neither fast nor easy. But as they say, nothing worth doing ever is. It can take time for prospects to find your website organically online. That's why ILS sites like RentCafe.com are so important. They make it easy for people to find your properties online. But there's another side to marketing: the organic search. This refers to how quickly people can find your properties through search engines (e.g., Google), and it doesn't happen overnight.
And while you absolutely need a professional website to attract prospects, a website alone might not be enough to stay ahead in a competitive market.
All this raises the question: How do you build a strong community, bring residents together and make your properties easier to find online? For IROs and multifamily leaders, a property management blog is a smart choice.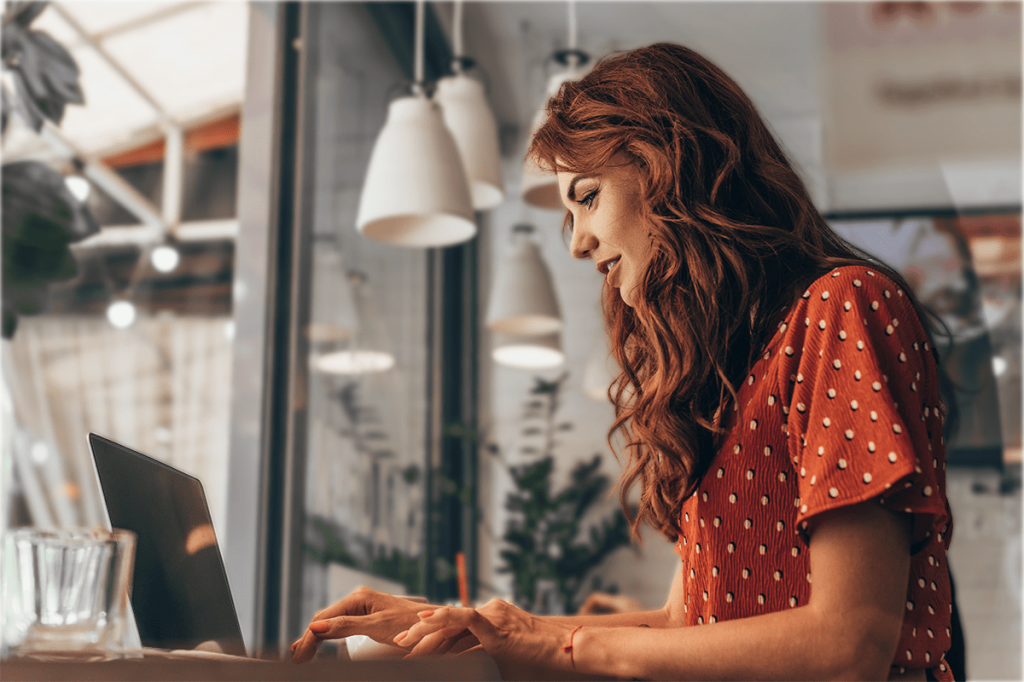 A property management blog makes for a friendly hello
Not every property management business has a blog. Simply by making one, you're going to stand out. A blog helps you develop a friendly relationship with those who visit your website. And according to a NMHC/Kingsley Apartment Resident Preferences Report, nearly 80% of multifamily apartment hunters will visit a property management company's website.
Blogs give your marketing an immediate boost. They can:
Jumpstart conversations with prospects
Enhance the feeling of belonging to a community
Personalize your services
Help you stand out from competitors
Provide a human touch to your marketing
You can deliver messages that matter to your community
A well-maintained community blog should feature content that matters to your community. This might include:
Company news and policy updates that affect your residents
Upcoming events, parties, meet and greets, etc.
Tenant satisfaction survey results
Helpful tips and tricks for apartment renters
Local dining options
Guest posts by happy residents
Pro tip: This is a professional blog that reflect on you and your business, so make sure spelling and grammar are triple checked for accuracy.
A property management blog contains timely information
Your blog is an important part of your digital marketing strategy, but all too often it's the first part of a strategy to be ignored or forgotten. An updated blog shows readers that you're dedicated to your business, your community and your values.
Try not to start and stop
Some IROs and multifamily leaders get excited about creating a property management blog, but they don't keep up with it. If you started a blog but haven't written a post since 2017, you're not helping your brand.
(For us, that would include the release of Yardi Breeze and Yardi Breeze Premier, as well as countless updates for each.)
If your blog and website look outdated, your ability to attract prospects could be negatively affected. At minimum, update your blog once a month. If you can do it twice a month, even better. If you can write a post every week, that's better still!
Your property management blog makes you easier to find online
The technical term for "online searchability" is search engine optimization (SEO). When you update your blog, search engines (the most important being Google) recognize this and may include you in search results.
Let's look at an example.
If you write a blog titled "10 Fun Ways To Decorate Your Apartment," you could potentially appear in searches that match your content. Posting more often can lend authority* to your website, which is good for SEO and increases the likelihood of people seeing your posts.
*Authority = Googles sees your content as meaningful to people in your area, thus boosting your organic search ranking.
Blogs look great on social media
Posting on social media is a great way to get more followers and increase brand awareness. That said, you need to have the right content to post. If your blog content matches the needs of your prospects and residents, it's ideal for social media.
Hint: Deliver those "messages that matter" from earlier in this article (e.g., upcoming events, survey results).
Take it slow
You don't have to write a college-length essay to write a good blog article. It's more important that your blog is conversational and easy to read. Try to reach 300 words per blog. If you can, go to 500. If that's doable, try a few that reach 750 or 1,000 words. The important thing is relevance. However, longer articles often rank better on Google.
As you can see, there's no easy answer to what makes the perfect blog. In virtually all cases, having one is better than having nothing at all. Try it out, have some fun and enjoy connecting with your community!
For further reading, check out MHN's Why Property Managers Should Blog.