Normally, autumn leaves are signals to property managers that Halloween trick-or-treating and Thanksgiving hand turkeys are just around the corner.
But COVID-19 has put that into question.
After all, what's considered a safe celebration? What's the risk of going door to door with kids? Here is what the Centers for Disease Control and Prevention (CDC) has to say to help you make smart, safe decisions. You can still have fun fall festivities while social distancing — we promise!
This article focuses on low-risk ways to participate in or celebrate Halloween and Día de Los Muertos.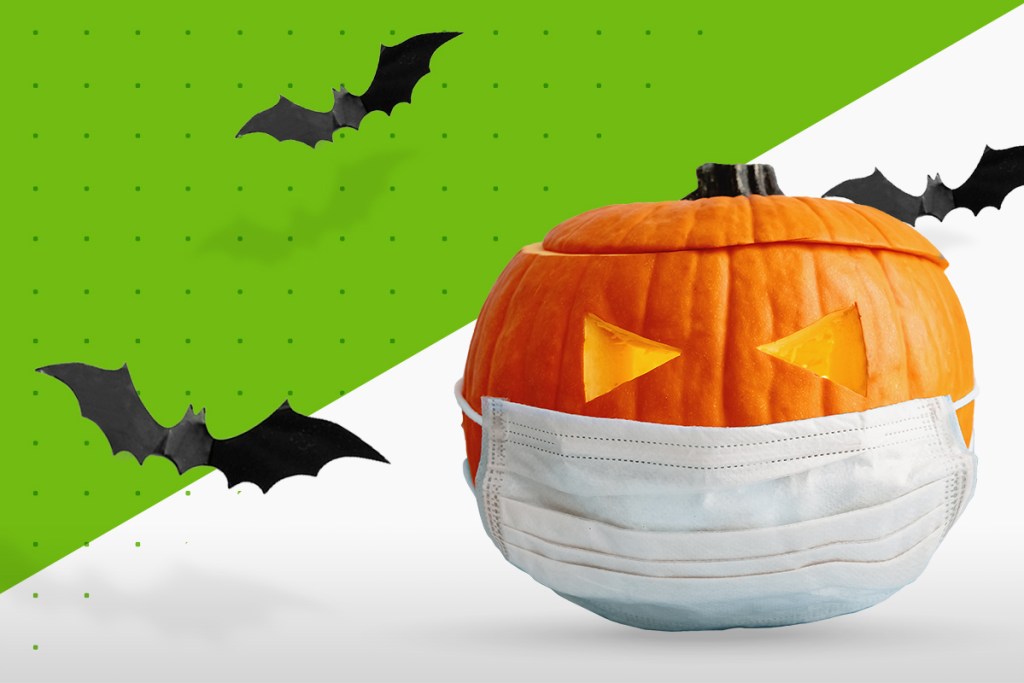 Halloween
To millions of trick-or-treaters, Halloween is one of the most important days of the year. Not only do they get to dress up as their favorite person/character/creature of their choice, free candy is literally everywhere. (Unless you bought the candy.)
But no one thinks having fun is more important than protecting kids from the coronavirus. Rather than break their hearts with a total holiday cancellation, there are several activities the CDC considers low risk. Some of them just might work at your properties.
Have a virtual Halloween pumpkin carving contest
This one is easy. Email your residents to let them know about the contest. Interested parties should reply or register so you know which homes/units to visit. Try to give them at least a week to prepare the carvings. When it comes time to judge, ask participants to place their creations at their doorsteps or in a window near the front door. This way, you and your residents can remain safe and contact-free.
Pro tip: Think about what prizes you want to give to first, second and third place winners. Not sure what to give them? Consider these thoughtful gifts for residents:
Gift cards to local businesses that have safely re-opened
A coffee mug with your branding on it (stuff it with candy or homemade treats)
An e-card that lets them pick their prize
If you can do so safely, make the pumpkin carving event an in-person gathering. Set up the pumpkins outside, distanced at least six feet apart. Invite a limited number of residents at a time to promote social distancing.
Hold a virtual costume contest
Even if it's not safe to go trick-or-treating, kids will get excited about the opportunity to compare costumes with their friends. Grown-ups can get in on the fun too! You can have your property management team be the judges or let residents vote for their favorites.
Set up a spooky scavenger hunt
A scavenger hunt is a way for kids to get out of the house while social distancing. There are many pre-made Halloween scavenger hunts on the internet. Use one of those or make your own.
Día de los Muertos
As you may or may not know, much of the spirit of Halloween comes from Día de los Muertos, or the Day of the Dead. Traditionally, this multi-day holiday allows family and friends to remember and celebrate loved ones who have passed away.
There are ways for property managers to respectfully help their residents celebrate:
Offer socially distanced calavera skull mask decoration. This can be done alongside with your pumpkin carving event.
Invite residents to contribute family photos, decorations and ofrendas, or home altars, to a communal display.
Set out bouquets of orange marigold flowers. The scent of this Día de los Muertos staple is believed to help lure loved ones home.
Final thoughts
While there's no rule that says you must recognize Halloween or Día de los Muertos at your properties, a safe celebration can leave your residents feeling connected and good about their community. And that's a great way to get positive property reviews.