We're excited to introduce you to Jeff Chau, account executive in our Saskatoon office. He's got a lot to say about a range of topics. If you've ever used the Yardi Breeze live chat support, you might have spoken with Jeff at some point. Let's get to know him a little better!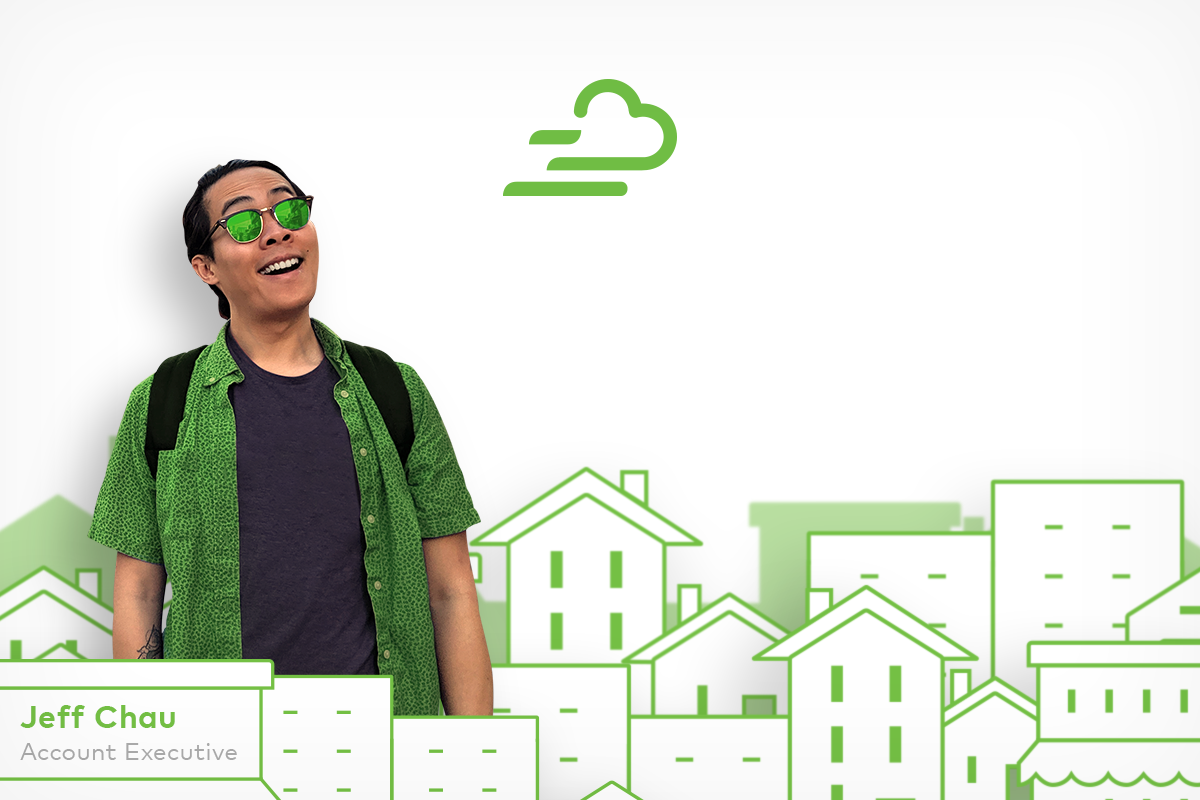 What is your role with Yardi Breeze?
I'm an account executive on the Canadian Breeze sales team, and I work with companies across Western Canada. I also advise property managers on ways they might be able to use Breeze to streamline various aspects of their operations.
How long do your conversations with customers usually last?
I can talk a lot, but anywhere from a couple minutes to a couple hours, depending on how in-depth we go.
What did you do for work prior to working at Yardi?
I have a background in hospitality. I've worked in hotels, restaurants and cruise ships, but I've always had a knack for accounting and business strategy.
If you suddenly had the afternoon off from work and no one knew, what would you do?
Most likely, I would make pizza, bread, pasta or some other dough from scratch. Alternatively, I would fully detail my car or work on some other auto project I've been putting off.
Describe your dream vacation
I already went there last year, but I would absolutely go back to Japan. The world is a big place, and there are too many destinations on my bucket list. If I were to name places I haven't been (in no particular order): Australia, Vietnam, Laos, Cambodia, Thailand, South Korea, PEI, England, Portugal, Spain and France would all be at the top of my list. Now, what would that vacation actually look like? I don't really care one way or another, as long as it involves lots of food and culture.
If friendly aliens wanted to take you across the universe with them, would you go?
In theory, yes. But practically, I'd have to ask, "What can I eat, how long is it going to take, will I be able to breathe, do I get to come back to Earth and will I survive to tell the story?"
Editor's note: We did say they're friendly. Hopefully that means the trip would include oxygen!