You might enjoy this related post: Yardi Breeze vs. Yardi Voyager
Which property management software is right for you? Find out! Our helpful infographic compares and contrasts Yardi Breeze, Breeze Premier and Yardi Voyager. (U.S. markets only.)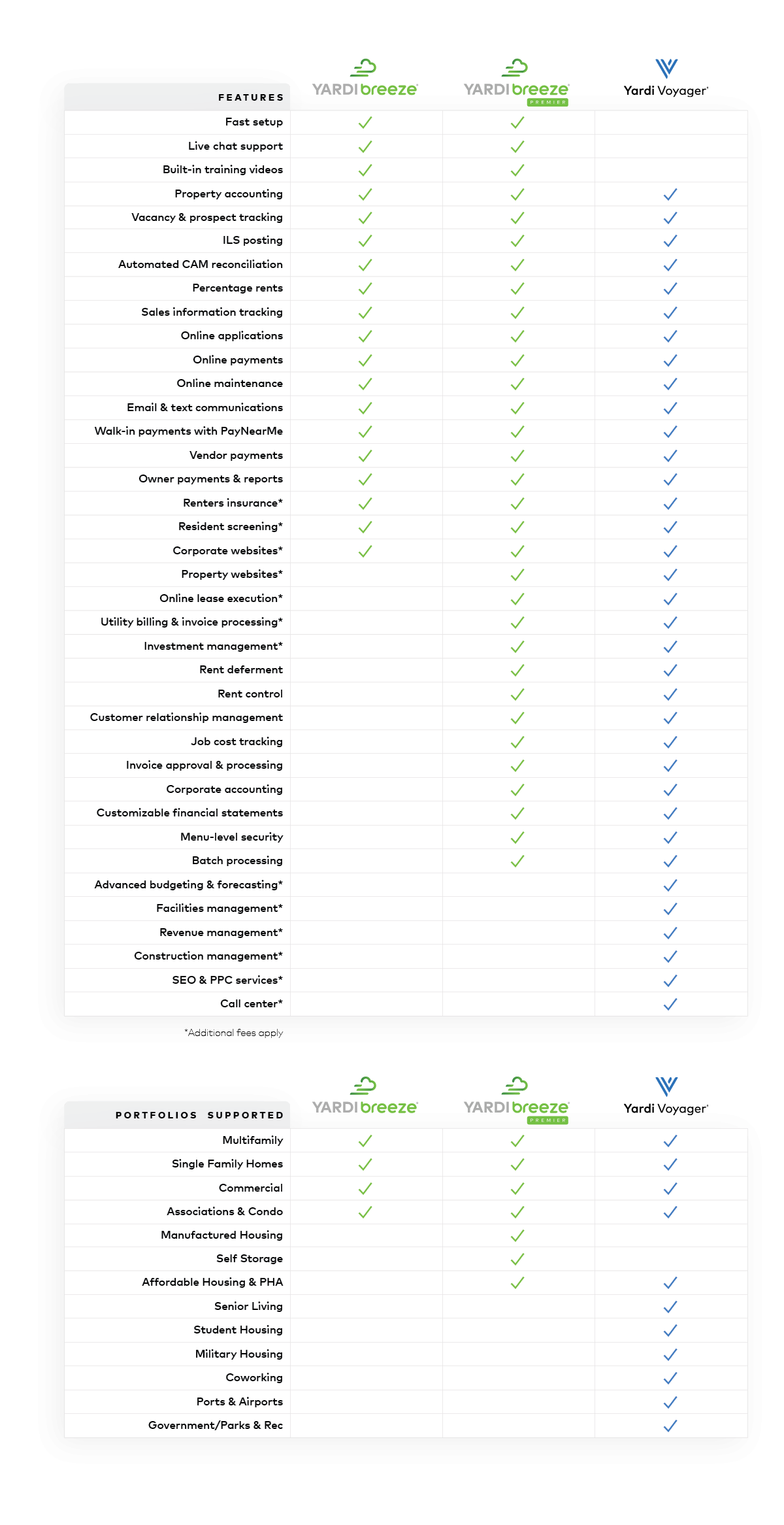 Why property management software?
Software makes your business more efficient, saving you time and money with:
Reporting
Online marketing and leasing
Rent collection
Maintenance tracking
Accounting
And more!
The right property management software keeps your business accountable and in compliance. It replaces error-prone manual processes and data entry with a single source of accurate and secure data. Property management software will support your owners, residents and tenants in ways not possible without it.
Using property management software is a no-brainer these days, but which one to choose? First, check out the infographic below. Then, if you're still not sure which platform is the right fit, we're happy to discuss your business needs and set up a personalized demo.
Three great platforms to choose from
Breeze is property management made refreshingly simple. Voyager is designed to support a wider variety of property types and more advanced functionality. If your needs fit somewhere in the middle, we offer Breeze Premier.
Plan on growing your business in the future? There's an easy upgrade path from Breeze to Premier to Voyager, so even if you start with Breeze, you can make the move to Voyager without losing your data.
No matter which platform you choose, each is developed with the goal of making property management more efficient and profitable for owners, managers and investors. Plus, all of Yardi's property management platforms are backed by over 35 years of real estate software expertise and outstanding customer support.