And now we arrive at a major national celebration, the Fourth of July. Even property managers with a history of throwing great Independence Day parties realize that 2020 is a year to avoid large gatherings.
Normally, it would be impossible to imagine the country shutting down and shutting in when we're supposed to be out there celebrating the real and symbolic meaning of freedom. Let us ask you a very real question: does this mean Fourth of July is canceled?
No way!
With a little creativity, you can still find safe and engaging ways to celebrate. From watching firework displays in new ways to gorging on sweet drinks, snacks and barbecue, it's easy to enjoy many of the familiar aspects of this holiday weekend. Here are four ideas to include in your weekend plans.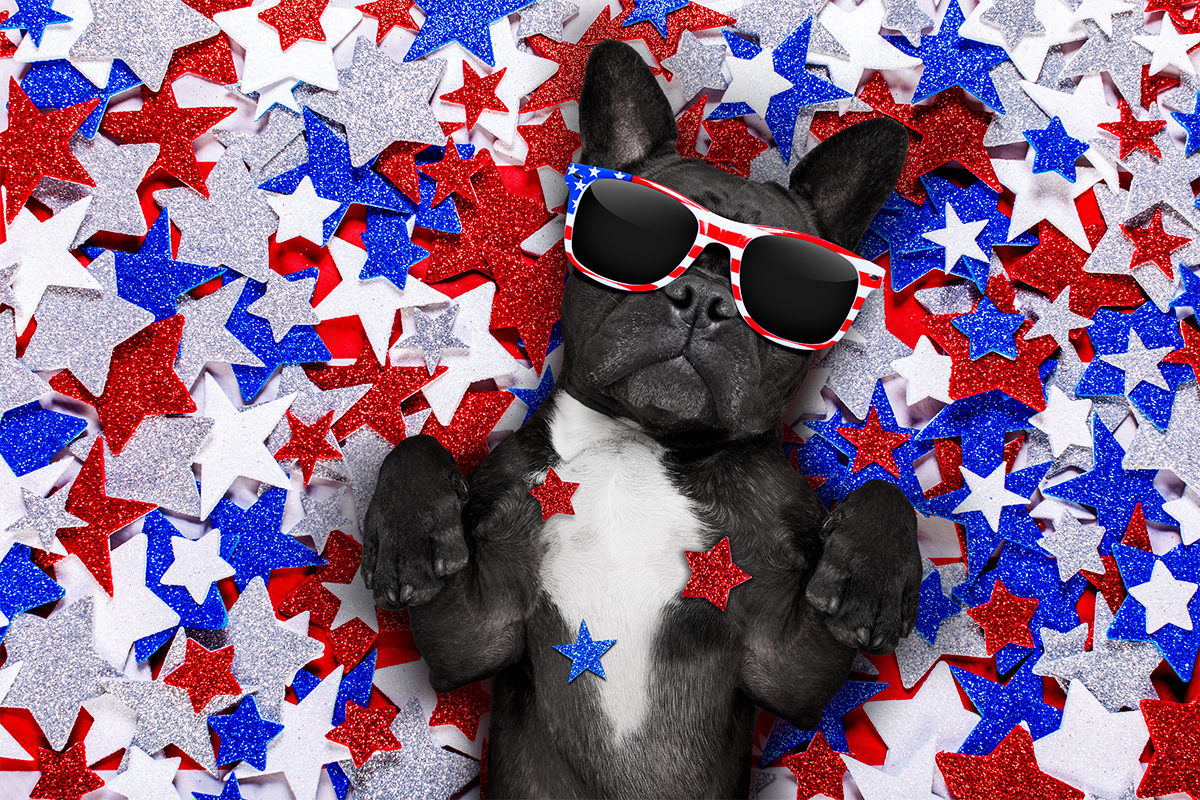 1. Watch a virtual concert
If you're not comfortable going out, it's not safe to do so in your area or there's just nothing exciting going on, there are free Fourth of July activities you can enjoy online. In fact, your city or state government might be hosting live concerts, fireworks or other events online.
The National Archives will live stream patriotic, family-friendly readings and discussions from 11 a.m.-4 p.m. ET. If you have the means to show this content on a projector or TV in a shared space (preferably outdoors with proper social distancing measures in place), this could be an easy way to keep up a sense of community at your property.
Some cities are modifying their events to accommodate social distancing. For instance, the popular Fort Worth's Fourth Festival is making a larger-than-normal perimeter around its fireworks site and launching them higher in the sky than ever before. That way, people can still watch live fireworks from their homes and balconies citywide.
2. Make Fourth of July themed snacks and drinks
We like this kid-friendly layered drink recipe because it will hold its red, white and blue color separation for as long as it stays cold (aka these colors don't run). Also, it only has three ingredients, four if you include ice:
Cran-apple or cranberry juice
Grape juice or other blue beverage*
Pina colada flavored drink
*Blue can be both a color and a flavor, says our editor.
A festive and edible variation on this layering idea uses granola, cut strawberries, white yogurt and blueberries for a parfait that looks as good as it tastes. As a bonus, this snack is healthy and will help balance out all the sweets and barbecue.
It might be impossible to personally serve your drinks or snacks at a party, so use Yardi Breeze to email your residents with instructions on how to pick theirs up. Use inexpensive mason jars for individual to-go packaging and create a nice display in a communal space for self-pickup. This is easy if you have a freezer or large cooler full of ice.
Remember, a simple act of kindness can go a long way for older or vulnerable residents, especially when social distancing.
3. Do some arts and crafts
As adults, we understand that social distancing, mask-wearing and other small social sacrifices are necessary for everyone's safety. However, young kids might not be able to see past the rules and restrictions, especially when it's a holiday.
There's a classic marketing mantra that restaurants and other businesses have been using for decades: if it keeps the kids happy, parents will be happy to spend money there. (That's what those ball pits and tunnels were always about.)
By extension, happy kids help make happy renters, and happy renters often make long-term residents. And that's always good for your bottom line. A holiday is a great time to show your residents that you will go above and beyond to keep them and their families safe and happy.
Purchase inexpensive arts and crafts supplies and divide them into paper lunch or gallon-sized plastic bags to make individual DIY craft kits for the kids in your community. Choose a simple, themed craft project, print out the instructions and insert those in with the materials. Check out these great crafts for quick and budget-friendly ideas.
4. Don't skimp on the BBQ (you can even order it)
Independence Day just wouldn't feel right without something savory to go with those sweet, freedom-filled (and family-friendly) drinks you're serving up.
Still, property managers may be hesitant to pull together a big cookout during a pandemic. If that's the case, you can still order barbecue online. Famous restaurants will ship nationwide, which is a neat way to expose your residents to unique flavors and cooking styles at a time when people aren't able to get out much.
One more thing…
While Independence Day is a celebration of the declaration of freedom from colonial rule, we recognize that July 4, 1776 was just the beginning of a long journey toward the realization of freedom for all Americans. This is a journey that continues to this day.
Our founders gave future generations a framework to form "a more perfect union." And in that spirit, perhaps one of the most patriotic things we can do is simply take some time to reflect on how each of us can do our part to continue that mission.
A global pandemic may have slowed us down, but it's been truly amazing to see Americans continue to come together and to learn how to be comfortable with the uncomfortable. Whether we're social distancing, mask-wearing, working remote, etc., we're collectively doing what's asked of us and more — so much more. You and your residents deserve to have a little fun.
All things considered, have a safe and happy Fourth of July.