Social distancing is having a profound effect on the real estate industry. The uncertainty that stems from the coronavirus and COVID-19 is painful, but it's also a sharp wakeup call. We need to be prepared to carry on with business even if we can't meet face-to-face with prospects and residents.
The silver lining is that we are seeing people come together to help each other and work toward a common goal. In addition, Yardi Breeze makes remote remote property management and social distancing easier to manage. It can keep your website up to date, ensure your prospects have the ability to tour your properties, create electronic leases, automate rent collection and give your vendors and maintenance staff the tools they need to work independently and communicate with your office.
Let's break down some ways for you to make remote property management work for you.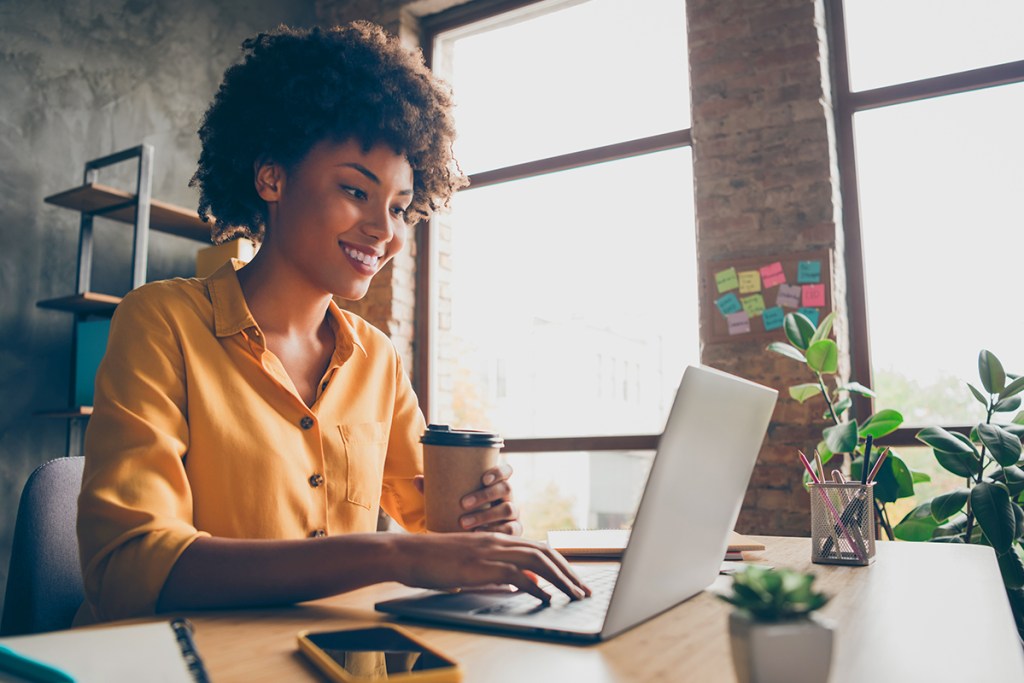 1. Put your websites to work
Websites are key to remote property management. According to the 2020 NMHC/Kingsley Apartment Resident Preferences Report, 80% of residential prospects will visit a property website while apartment hunting. When prospects visit your website, you need to give them what they're looking for, or they're going to look somewhere else. The website needs to look professional, be updated with the latest property photos and descriptions, and provide accurate contact information for your office.
Now, if this were the year 2008, we could probably stop the conversation there. But given the near ubiquity of smartphones, it's vital for real estate professionals to recognize how people are accessing their content. And the data paints the picture: 89% use a desktop computer while 83% use a phone. That means that most people are revisiting the same property websites on different devices. So if they like what you're offering, they'll keep coming back. However, if your website isn't mobile friendly, you're going to lose a huge swath of the population that's browsing via smartphone.
If nothing else, your website needs to show people what it's like to live in your community and give them a good reason to apply. You should include the following:
Descriptions of the neighborhood
Amenities that help you stand out
Social clubs/activities at the property
Positive property reviews from current and former residents
The more they know, the better your chances of converting residents who will be a great fit in your properties.
2. Offer virtual tours
Virtual tours are an easy way to showcase your properties to as many people as possible with as little work as possible, but there are a few things you need to learn about them to get started. If you're not used to remote property management, you may have never attempted this before. It may seem new, but we promise it's easier than you think!
A virtual tour can be held live or pre-recorded and uploaded online. Don't look at it as a replacement for high-quality photos and descriptions, but as an addition to those assets. If someone signs up for a tour, you can assume they have a high level of interest in the property — these are your most valuable prospects.
Even if you don't have videos on your website, it's easy to host a live virtual tour. All you need is a smartphone and a free video service such as Facebook Live, Skype or FaceTime. Using these services, videos can be filmed and even recorded for free. If you use Facebook, your tour can be held live in front of many people and will be easy to save for future prospects to view.
On the other hand, platforms like FaceTime and Skype offer a personalized, one-on-one experience. So which style of virtual showing should you choose, individual or group? It's a good question. Try both and see what works better for your community.
Leveraging Self-guided tours
A true master of remote property management puts the keys in the hands of the prospect (literally). In addition to virtual tours, self-guided tours have become very popular, especially in the residential market. They allow prospects to see the property at a time of their choosing, even if it falls outside of your normal office hours.
The downside is that you aren't there in-person to answer questions, collect their information, get to know them, provide an application, etc. Nonetheless, self-guided tours give prospects the freedom to explore a unit while maintaining social distancing requirements. And of course, you can always answer questions from a remote location.
The simplest way to offer self-guided tours is to put the key in a lockbox and give prospects the code. More advanced technology offers built-in ID verification, smart locks for secure entry at a specific time and smart thermostats/lights so your remote staff can optimize property settings during the tour.
3. Take your leasing online
Online leasing is one of the fastest and easiest ways to turn a prospect into a renter via remote property management. E-signatures let property managers and residents sign and renew leases, sight unseen. However, if you can't meet a renter, whether due to social distancing or simply because they're moving in from another area, how do you know they are who they say they are?
The answer is with ID verification technology. This sophisticated tool can authenticate a prospect just by scanning their driver's license and other identification documents. It can even scan selfies, comparing that scan to submitted ID documents and other identifying information.
When you're working remote and can't meet with a prospect, you're going to rely on technology to help keep your community safe. ID verification is a great way to make that happen.
4. Help residents get through tricky situations
Once your new resident is moved in, it's important to give them access to online portals to pay rent, request maintenance and communicate with your office. These portals allow you to manage properties remotely, and they make payments and communications easy for you and your residents —this is especially important when social distancing.
Accepting cash payments
For residents that need to make cash rent payments, a retail walk-in-payment service (WIPS) like PayNearMe is convenient for the resident and contact-free for your staff. Participating locations include many grocery and convenience stores. Residents can pay you rent while taking care of their essential shopping trips. Plus, you get peace of mind knowing that remote property management doesn't hurt your chances of collecting rent from cash-only residents.
Handling maintenance requests
Letting residents submit maintenance requests electronically via an app or portal can give them increased peace of mind. It allows them to send photos and a description of the problem, which in turn makes easy for you or your maintenance staff to find the right solution. Plus, when both your office and residents can track the progress of a work order online, as they can with a maintenance app, everybody wins.
Managing rent deferrals
With the economic challenges we're all facing today, accurate accounting and tracking of deferred payments may be more important than ever. This feature comes with Breeze Premier. Here are a few signs that Premier is right for your business.
5. Protect your vendors and maintenance staff
Vendor communication and management tools are just as important as resident tools, and a fully integrated notification system will streamline this aspect of remote property management. Your tech should make it easy to link a contractor to a maintenance request, receive their uploaded invoice, process it and pay it. The contractor will receive status updates throughout the process.
With a vendor portal, all communications and payments (ACH, credit and debit) occur online, no face-to-face interaction required. Likewise, maintenance apps for techs ensure that you can get vital work done at your properties without having to physically meet with anyone at the office. Vendor, maintenance and resident apps retain permanent records of all communications so you can keep important financial documents in one system.
Practicing safety during social distancing
It's important to protect your maintenance staff and residents. Your communication portals can help you share important information. For instance, you may want to send a notification to residents about maintenance policy changes and other updates as social distancing requirements are adjusted.
Concluding thoughts on remote property management & social distancing
It's always a good idea to evaluate your business practices and the technology landscape for ways to reduce expenses, streamline processes and meet the needs of your residents. Breeze can help you stay competitive and weather any crisis.
Check out our support resources on COVID-19 for webinars on remote property management, social distancing and other helpful articles.