Here at The Breezeway, we try to make work easier for property managers, owners and investors. Usually, that means answering common questions and sharing tips. But sometimes, those questions tackle tricky or controversial subjects. This time, we're taking a closer look at firearms policy.
Are your tenants legally allowed to have guns at your properties? Can you tell them no?
Previously, we covered how legalized marijuana affects property managers as well as what landlords need to know about emotional support animals.
Please note that this isn't an opinion piece or stance on the Second Amendment. We're simply exploring what property managers need to know about renters' right to bear arms.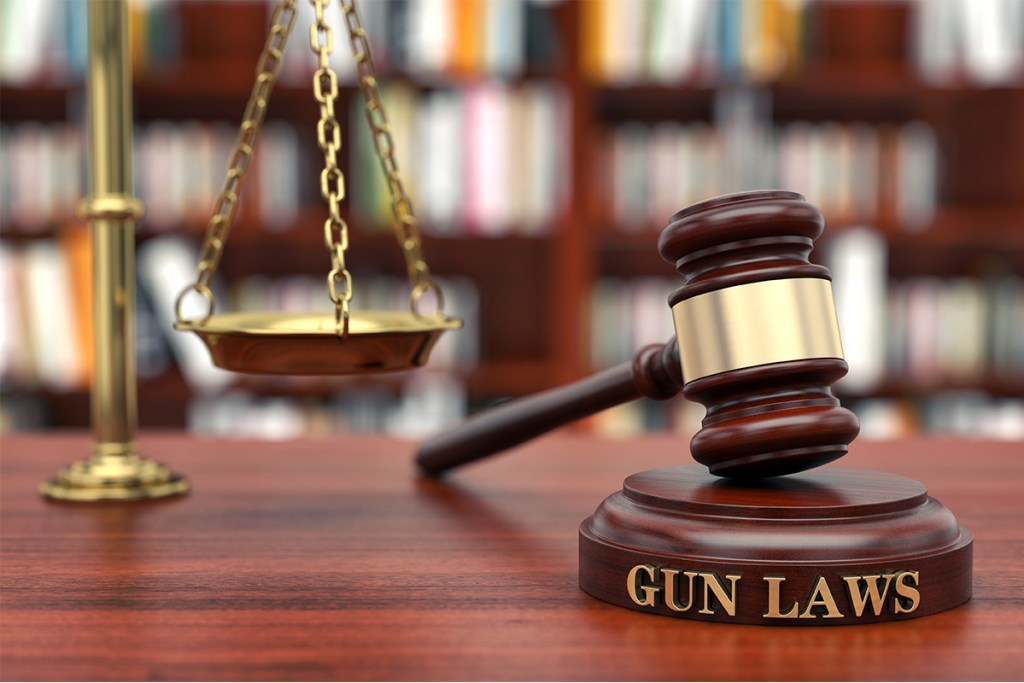 Property managers usually decide firearms policy
For the most part, property managers and owners can decide their own firearms policy. Unless your state says otherwise, Second Amendment rights that apply to homeowners also apply to property managers.
That means you can also ban guns at your properties. Of course, that ban will need to be stated clearly in the lease.
If you decide to let your residents keep firearms in their residences, they can do so as long as they follow all laws for purchasing, licensing, etc.
And by the way, the Fair Housing Act does not count gun owners as a protected class. That means if you ban firearms at your residences, prospects and residents can't claim a right to bear arms under the FHA.
Tennessee law restricts gun rights
Since 2009, Tennessee property managers have been able to completely ban firearms on their premises, if they want. This firearms policy applies to residents with gun licenses or concealed carry permits.
Earlier, we said property managers have authority to accept or ban firearms in their units. This Tennessee law simply reinforces the landlord's right to make the rules.
Texas & Minnesota laws support gun rights
As of September 2019, a new Texas law "prohibits residential lease agreements from restricting the possession of firearms by residents or their guests." If property managers have restrictive firearms policy in place, that policy is now overruled.
Only one other state has a law forbidding private property managers from banning guns. That state is Minnesota, and that law has been in effect since 2018.
Virginia's new public housing law
Likewise, the Virginia Residential Landlord and Tenant Act updates many policies that affect renters of public housing. If you'd like to see the entire law, you can find it here. (Only one line is about firearms policy.)
Here's what it boils down to: Anyone who is not restricted from owning a gun can keep one in their public housing unit—the landlord cannot say no. It's worth noting that this law does not apply to private properties.
Wisconsin's firearms policy is complicated
Wisconsin gun rights laws are known for being complicated. Therefore, landlords have to be very cautious and specific in their rental agreements.
For instance, a weapons ban may require certain signs to be posted around the property. If the signs are not correctly placed, a court may rule the firearms policy null and void.
Property managers may have to talk to a lawyer about how to create and enforce a firearm policy.
What you can do
The laws show that the overlap between property rights and gun rights often feels confusing. Pay attention to state laws, since they tend to be more specific than federal laws on this issue.
Also, make sure you help each tenant understand their lease. When there's a major change in state or federal law, the lease may need to be updated. You should consult your lawyer before making lease changes.
We recommend using property management software like Yardi Breeze to get e-signatures for all lease adjustments. This makes it much easier to amend leases as laws and/or your firearms policy change.
Firearms policy disclaimer
Please note that the advice in this post does not constitute or replace professional legal advice. We hope this information is helpful as a starting point, and we encourage you to do more research.