If you were to close your eyes and try to create an image of the average tenant, what would you see? How old are they, and where do they live?
If you see a person in their late 20s/early 30s in an urban environment, you're picturing someone who makes up the largest renting block in the nation.
Here's an important fact.
Half of all renters are under 30 years old.
It's no wonder that many property managers want to add rental perks that appeal to millennials. Sometimes, it's not just the perks that matter. It's whether the property manager offers a co-living apartment.
In a co-living rental situation, tenants get a private room with shared living spaces (e.g., bathroom, kitchen, living room). Some of these apartments are large and house many tenants.
Why are so many young people interested in this living situation? And are co-living renters right for your business? Let's find out.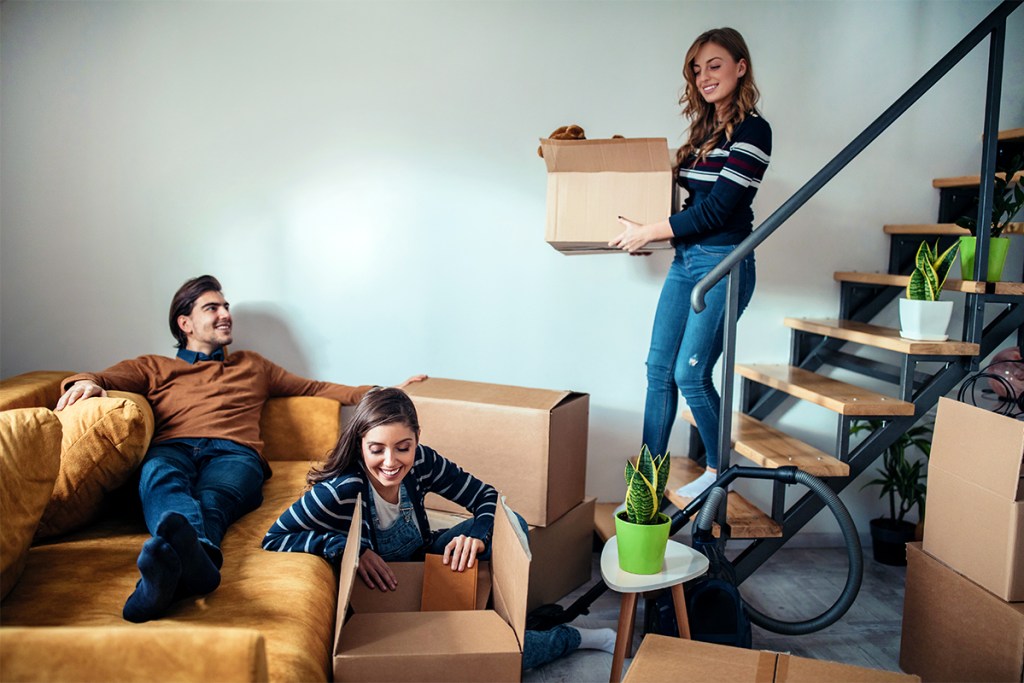 Who wants co-living rent options?
With a co-living situation, renters sacrifice some privacy and personal space but pay less rent than they would for a studio or one-bedroom apartment. Co-living makes it possible for many people to afford to live in cities or neighborhoods that are otherwise too expensive.
Co-living renters need to be willing to share, communicate politely and compromise for the sake of the group. Generally speaking, this living situation is not ideal for families, people with pets or those who prioritize total privacy.
Here's what we know about the rise of co-living renters:
Most of them are under 35 years old
Many millennials pack themselves into expensive (aka desirable) urban zip codes
Desirable areas are too expensive for many millennials to rent private units
This housing arrangement is also popular for people who don't spend a lot of time at home, as well as travelers looking for affordable, short-term housing.
Why do people choose co-living rentals?
For generations, if renters wanted to live in a prime location like downtown Manhattan or Los Angeles, these were their options:
Be rich enough that money isn't a factor
Settle for a small unit that costs as much as (or more than) a larger one farther from the city
Commute to the urban hub from a nearby suburb (the dream deferred)
Co-living apartments are kind of a lifestyle hack, allowing people who can't really afford the neighborhood to live there. Millennials are the most mobile generation in American history and many care more about location than the privacy and square footage they're sacrificing.
What do property managers need to provide?
Amenities are an important part of a co-living rental's appeal. The apartment may or may not be furnished, but the public and shared spaces should be well-equipped. That includes furniture, dishware and utensils, dining room seating, etc.
Co-living renters expect their property manager to arrange regular cleanings and, in some cases, to handle the laundry. These costs are usually built into rent and shared among the renters.
What tools can help manage co-living rentals?
Property management software should be at the top of your shopping list if you want to manage co-living renters efficiently. These leases tend to be short-term, so if you have Yardi Breeze, you're going to find it easy to screen prospects and e-sign new leases.
Co-living rentals aren't appropriate for every market, but if you manage or expand into city properties, there's a good chance you'll find plenty of prospects.
Beyond Breeze
If you manage many co-living leases or properties that combine a variety of leases types—including short-term, student and corporate—you may benefit from an even more comprehensive flexible leasing solution from Yardi.