Q: What do all landlords and property managers dread?
A: Evictions.
Evicting tenants is one property management responsibility that nobody likes. The good news is, if you're beginning the eviction process, you're one step closer to getting a problem tenant out of your property. The bad news is that evictions can waste a lot of your time, energy and money. And sometimes, they can turn ugly! Keep reading to learn more about the eviction process and how Yardi Breeze can help make a dreadful experience just a little easier.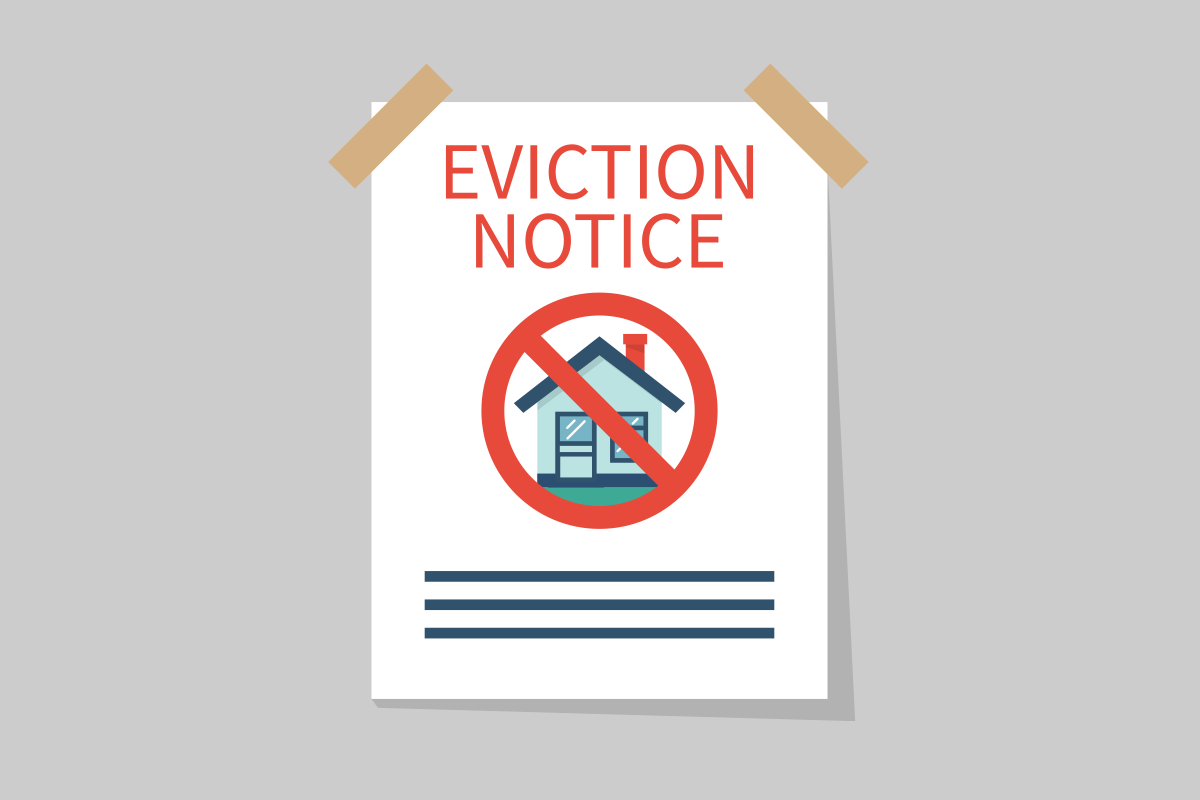 Reasons to evict
Failure to pay rent is one of the most common reasons to evict a tenant. But other reasons might include illegal subletting, property damage or health hazards. In some states, as long as a lease is up, a landlord can give a tenant notice to move within 30 or 60 days without giving a reason. We're not lawyers, so if you have a tenant you want to evict, our best advice is to seek legal counsel before taking next steps.
Eviction regulations
Eviction laws vary by state and even by region. However, one thing is common to every state: you are not allowed to take matters into your own hands. You cannot change a tenant's locks or move their stuff out without a court order. You also can't cut off their water or electricity.
Eviction notices
If your tenant is uncooperative and your lawyer says you're legally in the right, providing a formal eviction notice is the next step. This lets your tenant know that they're being evicted, why and what they can do to avoid it. It may include a "pay or quit" notice giving them an amount they must pay before a certain deadline or else they have to leave the property.
To deliver an eviction notice, you should:
Use a legal eviction form, here are some eviction forms by state
Post the eviction notice to the front door of the rental
Mail the eviction notice via USPS Certified Mail and keep the mailing receipt
If the terms of the eviction notice are not met by the deadline stated in the notice, you may file for a formal court eviction proceeding, typically referred to as an unlawful detainer action.
Eviction alerts in Yardi Breeze
In Yardi Breeze, you can change a tenant's status to Evict. If you have this option turned on, the software will continue to create charges for that tenant, so you can see how much they owe.
However, if you try to create a receipt for a tenant who is set to Evict, a warning message appears. This warning message protects you from posting payments to the tenant's account. Accepting money from an eviction tenant can derail the eviction process.
Additionally, if your tenants use RENTCafé to manage their rental accounts and make payments, you have the ability to lock evicted tenants out of RentCafe.
Stop evictions before they start
One of the best ways to protect yourself from evictions is to screen your tenants. Tenant screening lets you know if applicants have a history of evictions or missed payments. This helps you select high quality renters, thereby protecting yourself, your owners and your other tenants.
Another best practice is to make sure that your lease is easy to understand and legally binding. It's a good idea to hire a lawyer to look over your lease agreement. If you do business in more than one state, you might want a version of your lease specific to each region.