How about a few adorable pet photos to brighten your day? Meet our first three Yardi Breeze MVPs (most valuable pets). These stylish quadrupeds got free Yardi Breeze bandanas, and their owners got $25 gift cards! Talk about a win-win situation.
Get your pet a free bandana here, and you just might become one of our next weekly winners.
Already ordered your bandana? Don't forget to show off your pets by posting a photo online using our hashtag #YardiBreeze.
Say hi to Bella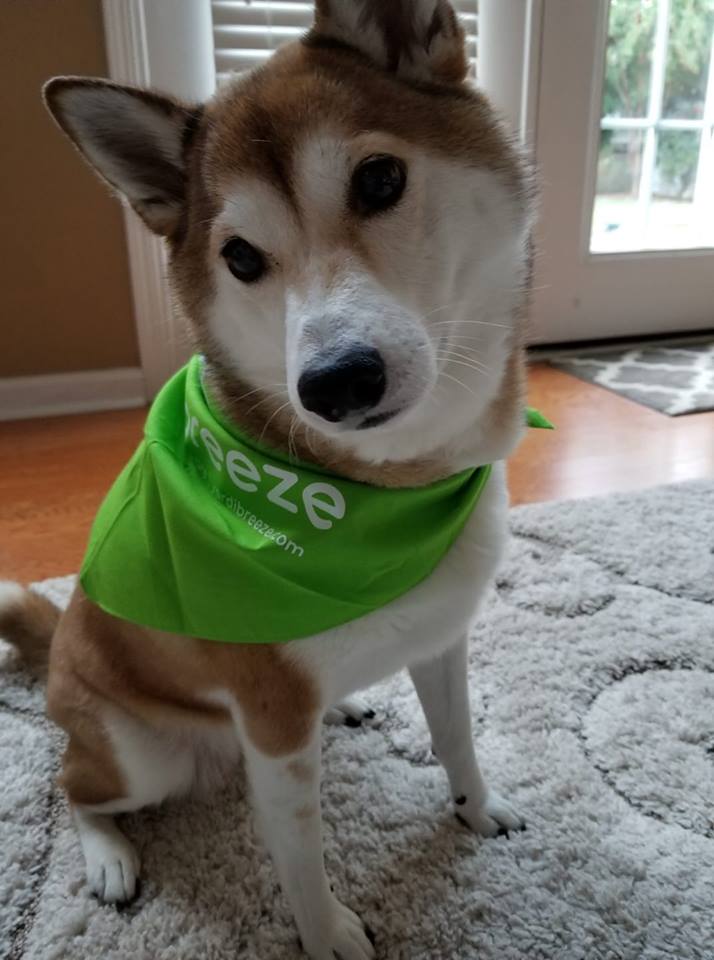 Desiree's pet Shiba Inu, Bella, looks smart in her Yardi Breeze bandana. 10/10 would pet.
Here kitty, kitty
Putting a bandana on a kitty is extra brave. We think the color green matches its eyes purrfectly.
Double trouble
Yorkies Lexi and Chloe are a vision of cuteness in their bandanas. Have two pets? Order two bandanas. It's that simple!
See more Yardi Breeze MVPs online
See more fun pet pictures when you follow us on Facebook, Twitter and Instagram. You'll also get tips, tricks and resources for small to mid-size property managers, expertly curated by our wonderful social media specialist, Kristin. Like our sales and support teams, she's a real person – not a bot – and will happily send you a reply if you want to say hello. 🙂