Meet Kristin Van Ramshorst, the smiling face behind our social media channels. Whether you reach out to us on Facebook, Twitter, LinkedIn or Instagram, Kristin will be the one responding to your questions and comments. Maybe you'll even get lucky, and she'll send you a gif!
Keep reading to learn what Kristin's dream super power would be and get her top tips for expanding your social media audience. If you're using social media to promote your property management business, you won't want to miss this…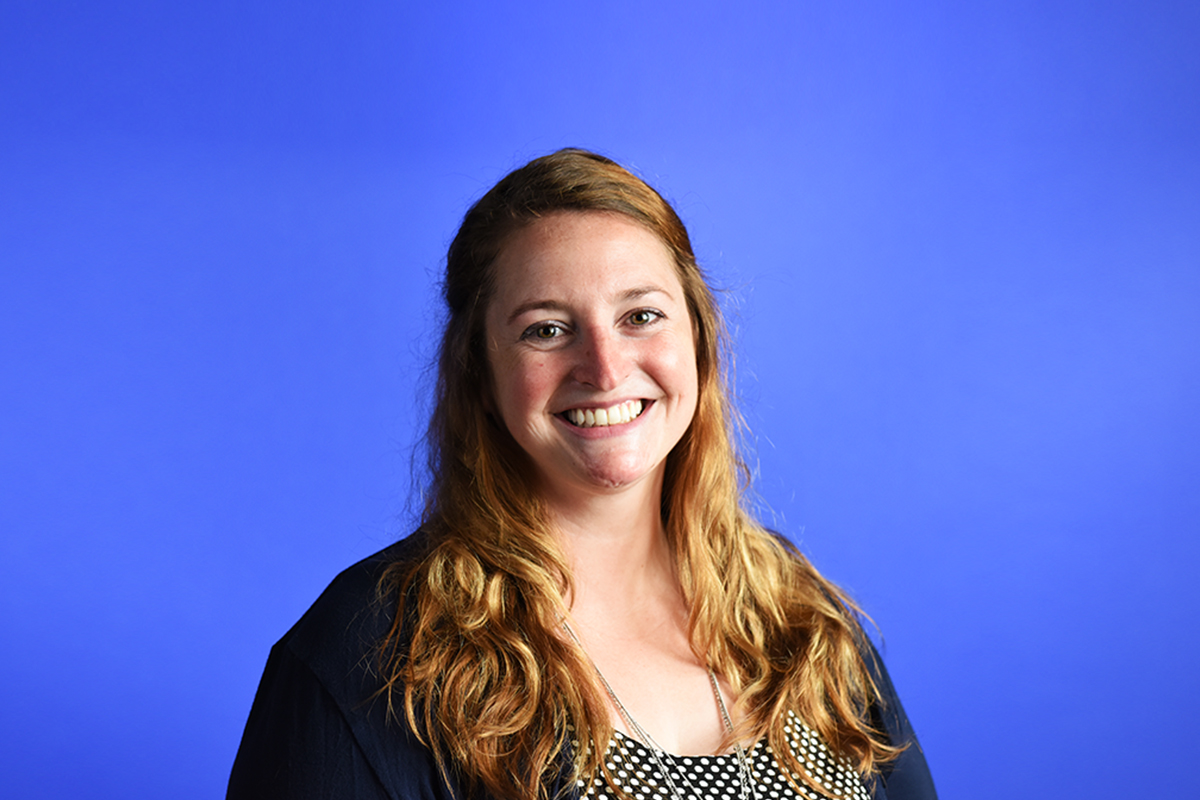 Fun Facts About Kristin
What do you like best about your job?
I like that I get to focus on social media strategy, brand awareness, stakeholder engagement and advocacy education. Getting to build online communities around content that tells a compelling story is both challenging and fulfilling to me.
Do you speak any other languages? If so, which ones?
Do emojis count? Just kidding! 🙂
How do you like to spend your free time?
When I'm not at work, you can find me baking, gardening, hiking with my dogs, and catching live music around town. I recently moved to Portland, Oregon, so I've been exploring all the tasty places the city has to offer! I'm a huge sports fan and I'm looking forward to the National Women's Soccer League season starting up soon.
If you could have a super power, what would it be?
The power of healing.
What is your favorite movie of all time and why?
A League of Their Own is my favorite movie. I've always liked that the characters were bucking the trend and going after their dreams. Being a big fan of sports and history, I appreciate that the film gives a nod to the All-American Girls Professional Baseball League.
What is your favorite food?
Mexican food is my favorite, especially tacos!
If you could have dinner with anyone, alive or dead, who would it be and why?
It would be a dream to have dinner with Ruth Bader Ginsberg. I think she's an inspiring person, both personally and professionally. It would be fascinating to talk with her – I hear she also has a wicked sense of humor!
What is your life motto?
Do good and be kind.
Kristin's 3 Tips For Expanding Your Social Media Audience
People can't follow you if they don't know where to connect with you. Add your company's social media accounts to the homepage of your website. (Bonus tip: icons in the top right or left of websites typically work best.
Consistency is key. Whether you choose once a month or several times a week, find a posting schedule that works for you and stick to it.
Check back regularly. Don't set your posts to publish and forget them. Log back into your company accounts often to monitor comments and see how posts are performing.
Follow Yardi Breeze On Social Media
Want to get more tips from our cupcake-baking, taco-devouring social media specialist? Follow Yardi Breeze on Facebook, Twitter, LinkedIn or Instagram.