Do you have a commercial property that is hard to fill? Maybe it's a unique building or located in a tricky area. Or maybe competition is steep. Or perhaps the property is too big for smaller businesses to consider renting alone.
No matter what the scenario is, it's important you find a tenant asap, because properties that sit empty cost you money every month. If you've been limiting your property management business to traditional office or retail tenants, it's time to consider these three surprising tenants for commercial properties.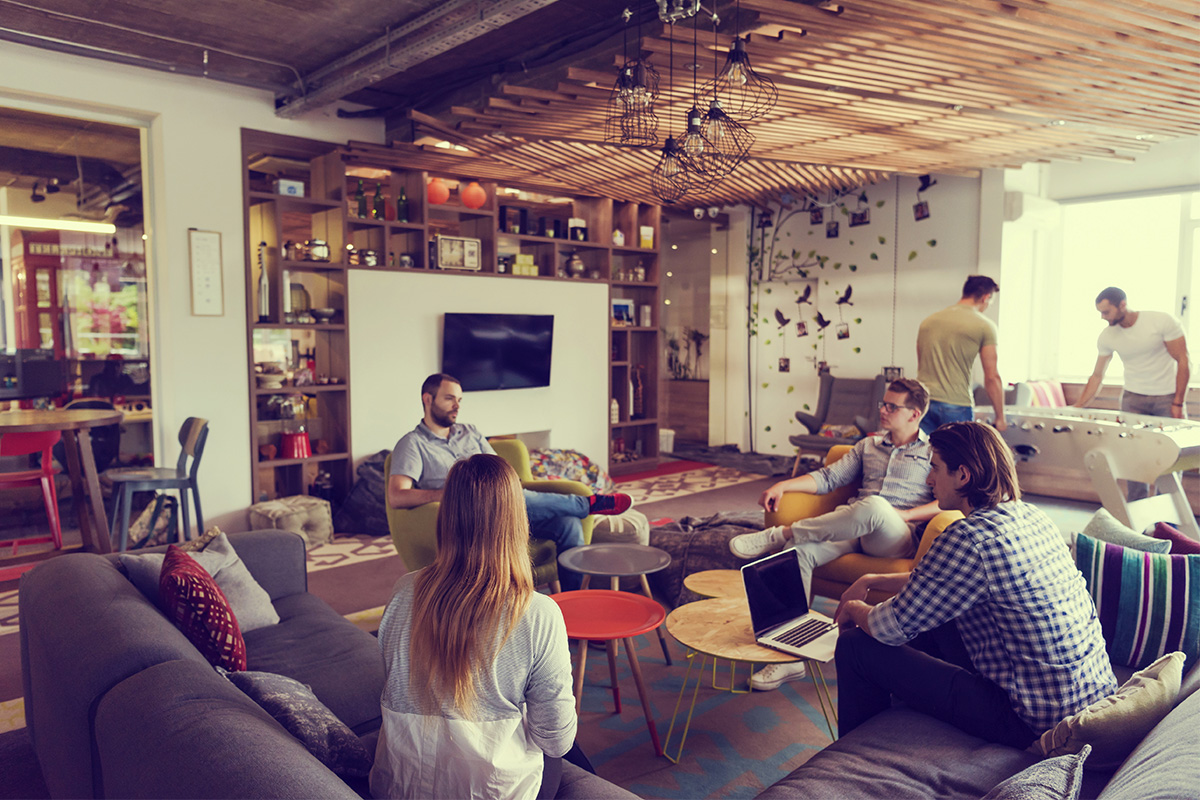 Coworking businesses
How many news stories have you heard about coworking spaces like WeWork, Impact Hub and Regus lately? Because coworking spaces offer all the amenities of the office – including desk space, meeting rooms and socialization – without the rigidity, coworking is on the rise. In fact, it's forecasted that the number of global coworking spaces will grow from 14,411 in 2017 to just over 30,000 in 2022.
If you've got a commercial property in an area with a high employment rate that's easy to get to, coworking might be something to consider. It can be a good fit for a retail space that doesn't have a great storefront. It may be ideal an office building with a less-than-traditional layout. You can rent your property to a coworking company or convert the space yourself.
Co-retailers
If you're having a hard time finding a tenant who can afford the rent, consider dividing your commercial space between several renters to create a cooperative space. By inviting multiple local businesses to share space under one roof, you might just become the neighborhood hot spot.
Co-retailing isn't anything new. Coffee shops have been popping up in bookstores and grocery stores for decades. What is new is the mix of businesses participating in the trend. Now you may see a flower shop share space with a coffee house, beer bar and slow fashion retailer. As long as the retailers have complementary services and aesthetics, it's a win for them, both in terms of sharing expenses and comarketing opportunities.
More businesses under one roof can also mean more customers. As a landlord, this is good news if you're charging a percentage of retail sales as rent. Using property management software like Yardi Breeze makes this easy to do, no complicated spreadsheets necessary!
Experience centers
With the rise of online shopping, the amount of retail square footage needed for brick-and-mortar stores is decreasing. But what to do with all the mall space and other extremely large commercial properties that are left sitting vacant?
Experts say that experience centers are the future. Experience centers are mixed-use spaces that offer more than just shopping. That may mean combining retail space with restaurants, gym space, entertainment facilities and more. Nearly three in four (74%) adults reported that any in-store experience beyond just normal shopping is more likely to bring them to a physical store.
On a related note, demand for "lifestyle centers" – mixed-use developments that combine experience centers with residential rentals – is increasing. If you're a forward-thinking real estate investor, owner or developer who is ready to make the move to a mixed portfolio with assets like this, make sure you've got efficient property management software that can handle both residential and commercial properties.
Sign up for a free Yardi Breeze webinar to see how we make commercial, residential and mixed use property management refreshingly simple.