Many property managers do it all at their properties. You're often a full-time property manager as well as part-time bookkeeper, plumber, landscaper and more. But when you get to the point where you're ready to hire someone to help you, how do you choose the right person?
You need reliable property management help that will represent your company well and make your job easier. You don't need someone who will cause you more work in the long run. Keep reading for some questions to help you pick the right candidates during the hiring process.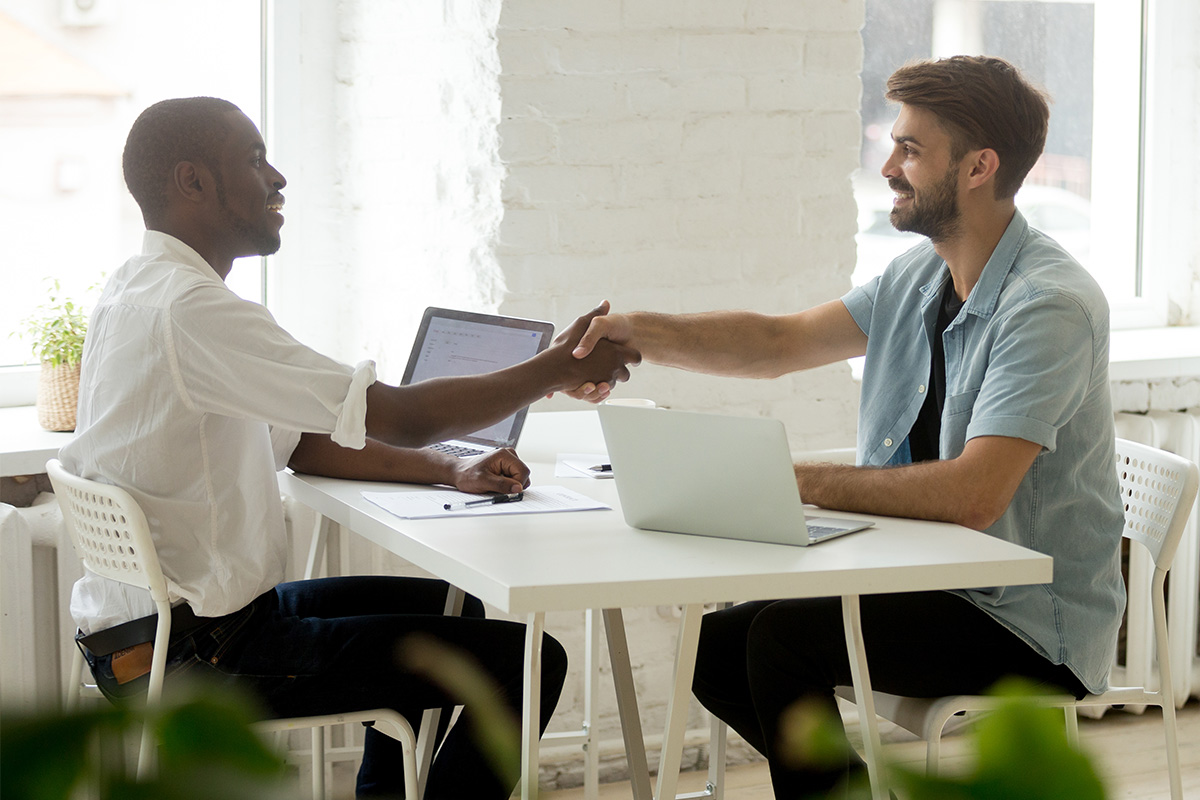 6 questions to ask when hiring help at your properties
For small to mid-size property management companies, the person you hire should be adaptable and demonstrate a range of skills, rather than be really good at one particular role. Whether you're hiring a part-time assistant, full-time front office staff or a maintenance tech, here are some questions you should add to your interview process.
To what extent have you interacted with customers in your previous jobs?
No matter what position you're hiring for, this person will likely come in contact with tenants and owners from time to time. Use this question as an opportunity to talk about customer service and what it means to them.
How do you set priorities when you are multitasking?
It's important to gauge how a candidate will act when things get busy. Are they able to think critically and organize their actions? Or will they spin out of control? Offer an example scenario that could happen to them in their role.
How do you use technology in your day-to-day?
Technology is used in so many ways at property management companies – from texting tenants and running reports to processing work orders and collecting rent. Knowing how to use a specific type of property management software isn't necessary, but you do want someone who is comfortable talking tech with you.
Do you have experience in property management or own any properties?
If they have experience and properties of their own, great, but be aware that you may need to spend some time retraining them to work your way.
If they don't have either, but they have a pleasant personality and solid work history, you might have a great candidate who can be molded to fit your business without bringing in any old habits or preconceived notions.
What are some of your passions outside of work?
You can learn a lot about a candidate from their hobbies. Do they take initiative to develop their skills in any way outside of work? Are they involved with a local activity that could benefit them in their role?
Why do you want to work for us/me?
Do they just want a job or do they want this job? How they answer will help you tell the difference between an employee who shows up and an employee who wants to be there. Ultimately, the right person for the role is the one who is both capable and enthusiastic.
Wondering which questions you should avoid? Check out this comprehensive list of illegal interview questions.