Greg Weinstein is the founder and CEO of Roca Properties in New Jersey. He's worked extensively in the multifamily and commercial sectors, although his current focus is on commercial. During our conversation, it became clear that he takes business data and analytics very seriously. He also offers up insights on Yardi products including PayScan, CHECKscan, Bill Pay and Investment Manager.
We're excited to share this conversation and shine light on a business professional who has serious fun getting into the weeds with ROI, data analysis and forward-thinking solutions.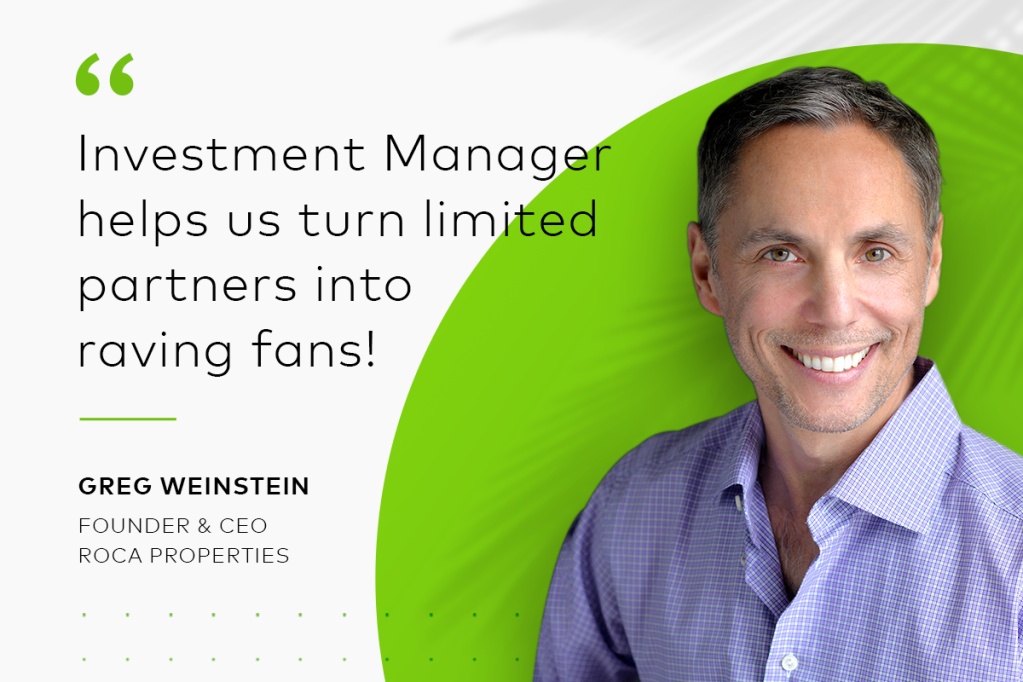 Greg, tell us a little about yourself. What's your background, and how long have you been in property management?
My father was a custom home builder and did some commercial property development, so I grew up on construction sites and was always thinking about development potential. I graduated from the University of Miami in 1992 with a B.S. in Architectural Engineering and almost immediately began building single family homes. I built residential developments throughout New Jersey for the remainder of the 90s. In the early 2000s, I opened an office in Phoenix, where I focused on ground-up development of resort-style condominium communities. By 2015, I was out of for-sale housing, focusing exclusively on the development and management of multifamily and commercial properties.
Prior to Breeze Premier, what tools did you use to help market your properties, keep your books, generate owner reports, etc.?
In the 90s and early 2000s, we marketed our communities via websites, listing services, print media, radio, billboards and more. Over time, we've gravitated toward digital and social media solutions. As far as back-office systems are concerned, we used QuickBooks early on. As the business grew, we migrated to Timberline software (now Sage). When we opened the Arizona office, we switched over to BuildTopia. For deal feasibility and the charting and graphing of analytics, we've always used Excel-based solutions.
You looked at other software. So why Breeze Premier?
When we decided in late 2019 to overhaul our tech stack, we knew we wanted a modern, cloud-based platform with robust and integrated applications and an accessible reservoir of clean data to facilitate financial modeling and forecasting.
We mapped out our five-year growth trajectory, outlined our critical business processes and mocked up primary reporting packages before scouring the marketplace for commercially available solutions. After identifying the solution providers in each business category, we created a gap analysis and compared each provider against our functionality wish list — in what ultimately became a very large matrix! With startup and scaling costs in mind, it didn't take long to see that Yardi Breeze Premier would best serve our property management and property and corporate accounting needs over the next five years and possibly beyond.
What other features tipped the scales in favor of Breeze Premier?
Some of the features that stood out were the ones that allowed us to automate complex calculations involving dates.
For instance, our commercial leases typically don't renew on the first day of the month and many of them have annual percentage increases. With the proper setup, Breeze Premier automates these types of calculations and displays the data in an easy-to-read, line-item format available on a variety of reports.
Another important consideration for us was the ability to automate complex recoverable expense calculations. Not only do we charge tenants their pro-rata share of actual annual expenses, we also charge tenants their pro rata share of expenses that occur less frequently than once per year, which requires an added layer of estimates and amortization. This later charge is a little less common, and I wasn't sure we would be able to automate the process in Breeze Premier, but the implementation team helped us figure it out.
How was the transition process to Breeze Premier?
One benefit of working with Yardi is that the company has vast resources. I was pleasantly surprised by the thoroughness and thoughtfulness of the implementation journey. We worked with more individuals than was expected, but for good reason, as each had their own unique perspective and skillset. Consequently, most of the challenges we presented were resolved in real time during implementation.
Which features in Breeze Premier make work especially easy or efficient?
We appreciate the individualized calendar views showing daily tasks and reminders, the ability to track insurance certificates for vendors and tenants, the various payable approval layers and other payment processing controls. We utilize Yardi's Full Service PayScan, CHECKscan and Bill-Pay applications, all of which we find to be incredibly cost-effective data entry and processing solutions.
*See the editor's note at the end of this article for more about Yardi's payment services.
What's been the difference in processing payments and invoices since implementing full-service CHECKscan and PayScan?
In one fell swoop, the CHECKscan app allows us to deposit rent checks into our physical bank account, record the deposit to our general ledger and receive payment on the tenant ledger. Talk about saving time and having a single source of truth!
Once per week, we email Yardi's team a PDF of new invoices per operating account. The PayScan team enters the invoice image and data with the level of detail we specified at setup. Usually within three days of when we emailed the batch, the invoices are ready for our review and approval. We then identify for the Bill Pay team which invoices to pay, and they handle the rest. We find the full-service offerings to be cost-effective, secure, reliable and efficient.
What are you able to accomplish with Yardi Investment Manager?
We take our role as trusted fiduciary very seriously. Yardi Investment Manager helps us perform in that role, but it also helps us provide our equity partners with an intuitive, informative and secure interface. We are able to automate much of the subscription process, perform complex distribution calculations with the push of a button, presenting our limited partners with the data and metrics that are important to them and their team members in a visually pleasing format. Thanks to the integrated CRM functionality, we are able to market new deals to curated subsets of our investor network. Investment Manager helps us turn limited partners into raving fans of Roca Properties!
Is it important that you can customize reports for each of those partners, given they have different levels of investment and involvement?
We work extremely hard to meet or exceed our limited partners expectations and provide each with an exceptional experience at every touch point. We very purposefully chose Investment Manager as a component of our investor relations package. The integration with Breeze Premier allows property information and financial data to flow seamlessly between the applications. Being able to meet or exceed the individual reporting and accessibility needs of our investors and their team members in a manner that is both efficient and cost-effective for our back office was an important consideration when selecting our software solution.
Are retail tenants now coming to you with different expectations?
Retail real estate and storefront operator expectations were going through a major transformation pre-COVID. The pandemic added a whole new area of opportunity to the re-invention of landlord-tenant relationships and retail real estate. Deal structuring has gotten much more creative as landlords and tenants are facing a new reality. Each recognizes that ongoing collaboration is necessary for long-term success.
How is commercial property management handling remote work?
Sophisticated, secure and cloud-based solutions such as Breeze Premier and Investment Manager are making remote work for commercial real estate asset and property managers productive and sustainable. Remote work for all employees all of the time is probably not the long-term solution for most organizations. I do think, however, that most organizations will find a solution in some combination of the hub-and-spoke model with hybrid or flexible office concepts.
Is there anything you think property managers need to do in order to be successful in this day and age?
Be organized, plan ahead, have problem-solving skills and actively lead your team. Provide the training, tools, information, processes and systems they need to be productive, and always foster an environment of omni-directional communication and collaboration. I believe that if you surround yourself with success, it is only a matter of time before you are successful. So, play to the highest and best professional interests of your team members and lead in the best interests of your tenants and owners, as well as the long-term wellbeing of your property. It is only a matter of time before you'll begin to achieve professional growth.
*Editor's note
Yardi offers several types of payment processing services for Breeze and Breeze Premier. Here's a quick rundown of the solutions used by Greg and Roca Properties:
Yardi Bill Pay to automate every aspect of A/P
PayScan Full Service to eliminate invoice scanning and manual data entry
CHECKscan Full Service to bulk-process rent checks and money orders
We'd like to thank Greg Weinstein for giving us his time as well as the opportunity to share his professional expertise on commercial property management.