According to the National Telecommunications and Information Administration, nearly one-third of American employees worked remotely in 2019. However, that all changed in 2020, as the onset of COVID-19 kicked off the largest remote working shift of the century. 
So, are Americans ready to go back to the office?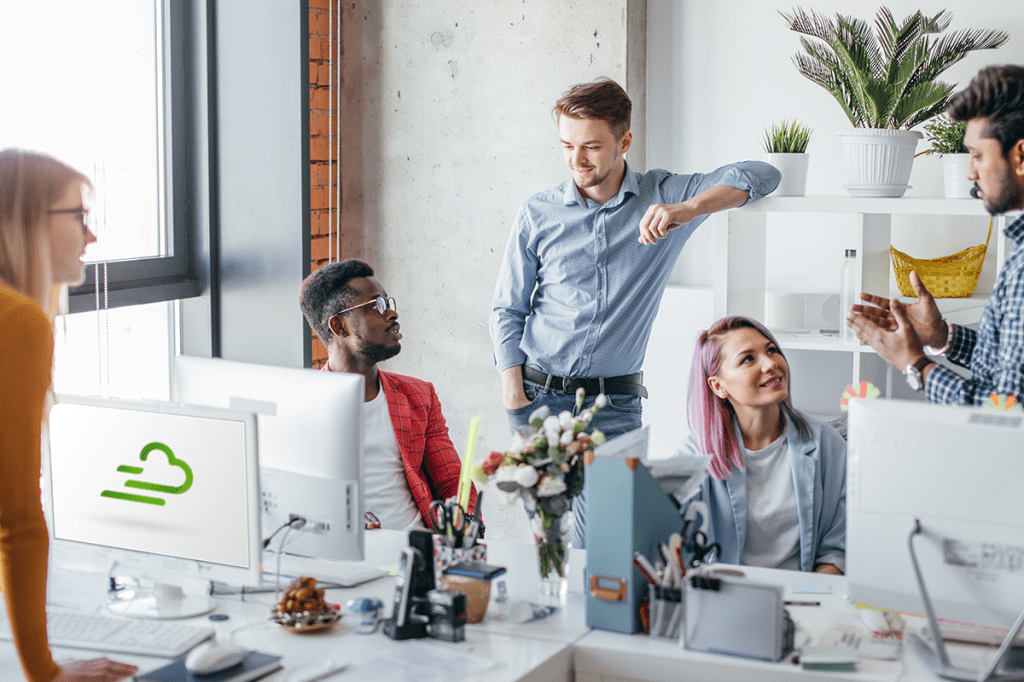 The survey
Early in the pandemic, CommercialCafe conducted a survey to learn how people who were working from home felt about their experience up to that point. From May 4-11, 2020, approximately 2,600 individuals responded to questions regarding their initial reaction to remote work.
When asked how they felt about working from home, here's how they answered:
46% were excited
45% were unsure
8% were upset
Further, nearly one-third of respondents indicated they missed working from the office, while 73% were positive or neutral about their work-from-home experience.
With data this inconclusive, it's hard to make a definitive statement about what Americans really want at the moment. Perhaps we're all still feeling it out.
What can property management offices & IROs do right now?
Whether or not individual survey respondents want to return to the office, there are certain changes they expect to see going forward.
Roughly 60% of respondents reported that a greater emphasis needs to be put on cleaning and sanitizing, in addition to better air quality and ventilation systems.
In the short-term, 41% of workers said they believed that companies should invest in personal protective equipment (PPE) for those at the office. Likewise, respondents felt that technology that allows for social distancing is also desirable.
It's worth exploring if any of these solutions could work for your business and community.
How to make a coworking space for multifamily
It's possible to make the perfect coworking space for multifamily residences. Here are a few key pointers:
Do what you can afford. There's no reason to create a space your residents aren't willing to pay for through small rent increases, nor one that would drive you into bankruptcy.
Let nature in. Greenery and natural light are important. A flexible workspace should feel more like a home than a jail cell.
Offer free Wi-Fi. Wireless internet is a must-have feature in a coworking space. It should be zippy for loading websites, emails, video, etc.
Don't cram in as many seats as possible. Social distancing may not be a health issue forever, but privacy will always be important in a shared space. Keep workstations spaced out enough for everyone to feel safe and comfortable.
Flexible options in the future
Coworking spaces have also had to make significant adjustments. Throughout 2020, they could no longer rely on their two main selling points: increased socialization and the ability to work in a more relaxed, informal environment.
Some property management offices and IROs may have to rethink their post-pandemic offices. Corporate coworking will continue to be a significant driver in the return of the flexible workspace industry. That means employees who used to work together in an office may want to utilize coworking spaces or satellite offices for both safety and convenience.
We're almost there!
With hundreds of millions of coronavirus vaccinations out now, we know better days are ahead. No one knows what the future will look like, but it's never too early to start planning. Hopefully, the data in this article helps you do just that.
This article originally appeared on Yardi Kube. It has been updated and condensed to align with The Breezeway's style.